GBEA – An interview with the Entrepreneur's Godmother: Alison Edgar
Here at Printed.com, we're on a mission to help and encourage entrepreneurs to thrive and grow. With innovative technology, specialised services and cost-effective business print solutions, we've got the tools you need to succeed. That's why this year, we're proud to support the Great British Entrepreneur Awards (GBEA).
The awards celebrate entrepreneurs; championing spirit and highlighting talent – from all kinds of businesses, all over the country.
With our very own CEO featuring on this year's judging panel, we reached out to see who else would be joining him in helping decide on the nations next Great British Entrepreneurs.
Today, we're talking to Alison Edgar…
Known throughout the industry as 'The Entrepreneur's Godmother', Alison Edgar has been crucial to the growth of some of the worlds' best-known companies including winners of Dragons Den and the Apprentice! She knows what has to be done to transform a company from zero to a multi-million-pound turnover.
Twice voted one of the UK's Top Ten Business Advisers, and author of Amazon #1 best-selling and WHSmith Top Ten, Secrets of Successful Sales, Alison is regularly featured on BBC TV, as has worked with Downing Street as well as The Royal Family!
And now it's our turn to get to know her a little better…
Hi Alison, First of all, tell us a bit about what you do…
I'm Alison Edgar, The Entrepreneur's Godmother and Managing Director of Sales Coaching Solutions. I work with companies from start-ups through to multi-national corporations, teaching them how to sell. If you don't sell, you don't have a business! I've also worked with some of the world's leading entrepreneurs. Now I'm able to take their mindsets and implement it into teams with my intrapreneurship methodology.
Can you tell us a bit about how you got started?
When I first started Sales Coaching Solutions I was still working in my 'real job'. I was a top sales performer, always smashing my targets time and time again. However, it wasn't until the technology was advancing and the company I was working for wasn't progressing, that I realised my values weren't aligned with them. One day my husband said to me "you're just playing at it." I realised it was time to kick my old job to the kerb and start my own mission.
What was your biggest challenge?
Employing the right people to support me on the journey. A lot of people will just employ "yes men" who agree with everything they say; however, I now know it's very important to have a good balance with people who are willing to challenge you on your decisions. A challenged and well-constructed choice is the best choice.
What has been your greatest achievement?
My greatest achievement has probably been the time I was invited to the Queen's Garden Party for recognition for my work with small business. That was an amazing event and helped me to realise my purpose and to keep shaping my brands in the way they are shaped today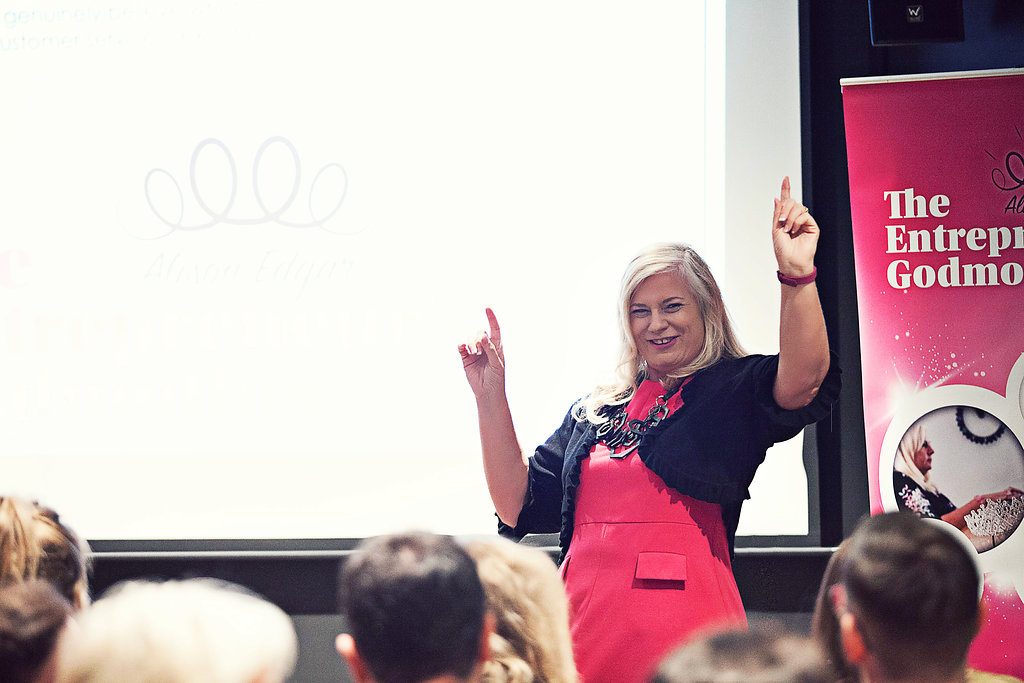 What pieces of advice would you give to your younger self, knowing what you know now?
Confidence is key. If you are not confident in you, other people won't be confident in you either.
What was your key aspiration when you began this journey and has it changed?
I really wanted to help people to learn to sell. As I mentioned I was a high-flyer in my work and wanted to create a methodology to help people to learn to sell, because if you don't sell, you don't have a business. It's not changed since day 1, it's always been about helping people.
Why are you so passionate about helping start-ups and small businesses specifically?
I'm passionate about helping start-ups and small businesses because most people start a business because they are passionate about the thing they are going to be creating. This means that they have got 50% of what it takes to sell effectively, you need to have passion. The problem is the other 50%. They lack the sales process, a strategy, and most of all they lack confidence, and I've got the golden keys to unlock that potential for small businesses.
What do you enjoy most about leading workshops?
My favourite thing about leading workshops is seeing the 'lightbulb' moments, that point where somebody thinks "oh, that's what I was missing!" and it finally all makes sense.
What is the most important piece of entrepreneurial advice you can give to us?
Take professional advice at the start of the journey. Business advisers are there to help you shape and craft your journey, and they've got heaps of knowledge waiting for you to take advantage of.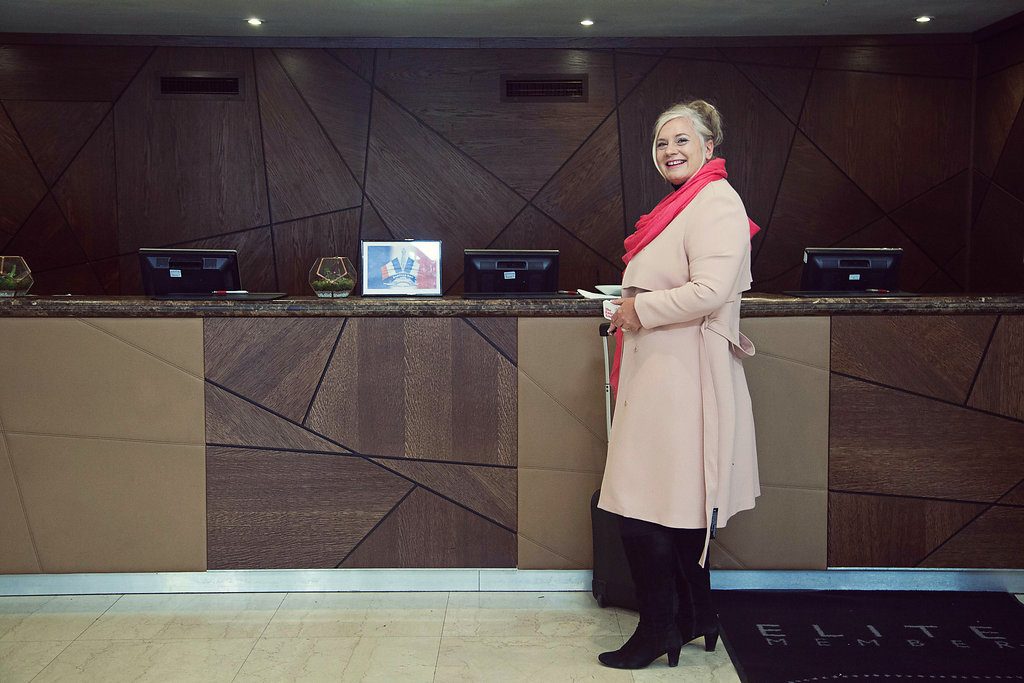 Are there any extra challenges being a woman in business?
Women tend to be the nurturers, and so if there are any problems in family: be it, parents or children, it does tend to fall to the women to handle. It does overall come down to time management, and women are really good at balancing family and work – I think it's their superpower!
Finally, tell us who inspires you
My team and young entrepreneurs smashing their goals inspire me every day!
If you'd like to hear more from Alison, make sure to visit her website.
We'll be chatting with more entrepreneurs just like Alison and sharing their tips, advice and stories over the coming weeks. To make sure you don't miss out, follow us on social!