Eco-friendly print inspiration with Majukooo
If you've never come away from an IKEA trip with at least ten items you didn't know you needed, have you even been to IKEA?!* Maja from small business, Majukooo came away with much more. A sustainable business idea.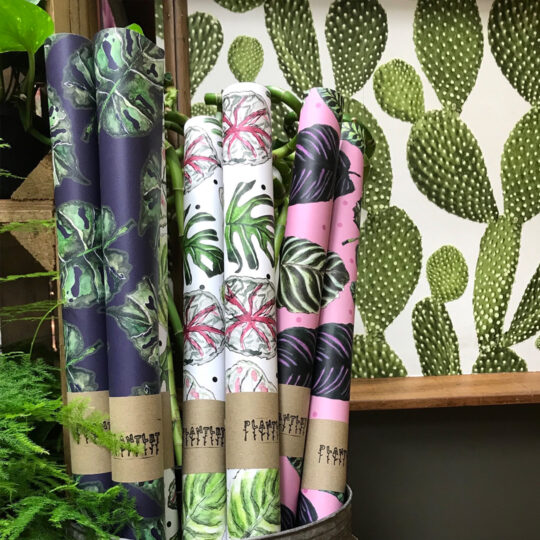 Houseplants have always been a major source of inspiration for Maja, and the business began when she bought her first IKEA houseplant back in 2019. Inspired by her love for nature, Majukooo is a sustainable small business that is leading the way! We caught up with her to learn more about her eco-friendly prints initiatives.
*The pencil and paper ruler are exempt from this statement. You can't say no to a freebie.
Hi Maja! Firstly, tell us a bit about your small business
I'm Maja Szotkiewicz, the founder of Majukooo! I started my business in 2019 with the purpose of creating practical and eco-friendly botanical themed stationery. I could never find what I was looking for in high-street shops or online when it came to purchasing a new diary or Notebook. At that point I only had £60 to invest into my new venture, but I made it work!
Before we get into talking about my brand's success, I wanted to say that it took 3 months before Majukooo received its first ever order. We all start somewhere, and I think it's so important to talk about your learning curves and failures as a business owner.
What does a typical day look like for you?
My schedule is quite busy to say the least; I am currently studying an illustration degree whilst running my business from home so there is a lot of travelling back and forth. I feel very fortunate to be able to rely on my business financially without having to worry about a part-time job!
My usual work day starts at around 10am (I am not an early morning person!) and is split evenly between working on Majukooo and my degree. I'm a business owner by day and university student by night (or vice versa). My favourite time to work is night time, the relaxing atmosphere of dark nights helps me stay focused and productive.
Houseplants are a common theme in your designs. Can you tell us a little more about where you find your inspiration?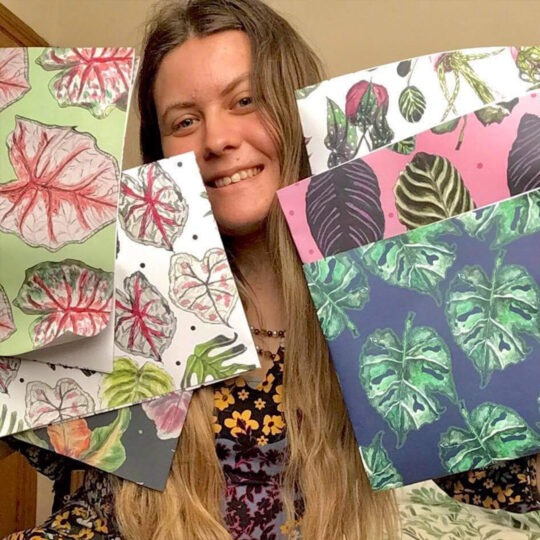 I've been a huge fan of houseplants ever since I purchased my first houseplant in IKEA. It was a beautiful Alocasia Amazonica which is still going strong! There is just something about nurturing a plant and seeing it thrive which is so fascinating and inspiring. I own most of the houseplants featured in my patterns and illustrations. Which makes my pieces so much more meaningful, knowing that I have watched that plant grow overtime.
What is your top tip for other small biz start-ups looking to sell products online?
My top tip is to just go for it. The timing will never be perfect and don't worry about what other people will say. It's best to have a good idea of your products, ethics, and target market, but don't get stressed about writing up a full business plan.
Also, create your own opportunities, don't wait for them. Even if it doesn't go plan, it will teach you a valuable lesson!
Sustainability is at the heart of Majukooo. How important is it to work with other eco-friendly suppliers?
I am proud to say that approximately 95% of our products are manufactured in the UK! Choosing local suppliers with the same ethos as my brand will continue being a crucial part of my business as it really shows your customers that you care.
What products do you print with us, and how does this fit in with your sustainable brand ethos?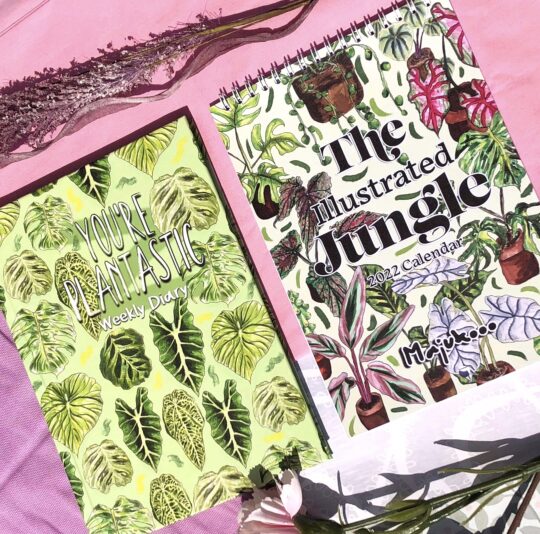 I've worked with Printed.com on a huge range of products! Calendars, Notebooks and diaries, Art Prints, Leaflets, Wrapping Paper, Stickers, Business Cards and Greeting Cards. My favourite thing about Printed.com is their huge range of options; you will always find something you like! All of your paper is FSC Certified (with recycled options too) and the packaging is eco-friendly which was also an aspect I took into consideration when deciding on which stationery supplier to work with.
From our Recycled Paper to our Kraft, what are your favourite eco-friendly papers to use?
Hands down Recycled Uncoated is my favourite paper from Printed.com. It has a beautiful matte texture with recycled paper flakes going through it. I would definitely recommend it for Greeting Cards and Calendars.
What direction would you point people in if they wanted to learn about becoming more eco-conscious?
Being sustainable and kind to the planet has always been important in my personal life, making it an inevitable part of Majukooo. I would 100% recommend Opals Treasures on Instagram. She shares a lot of great tips on how to lower your carbon footprint by changing a few small daily habits. Joining some local, eco conscious/vegan/zero waste Facebook groups has also helped me find some lovely DIY inspiration and meat-free meal ideas!
You donate money each month to offset C02 emissions. Tell us more!
Our website uses a platform called 'Offset' which calculates how much C02 each order produces (based on weight / the destination it's travelling to). It later uses this data and charges us a fee. In short, each order plants a tree. We are currently funding the Jarí Para Forest Conservation Project in the Amazon Rainforest.
What's next for Majukooo?
We are currently preparing for Black Friday and the Christmas rush. There are also a lot of very exciting products in the works for Spring/Summer 2022.
Follow this incredible small biz over on Instagram and Facebook, and to make more sustainable gifting choices this Christmas, head over to Majukooo's website.
If you're looking to create more eco-friendly print choices for your business, you can check out our own eco printing credentials right here. And don't forget to get in touch if we can help in any way.