#InspirationPrinted- Making standout wedding stationery with Bottled Love!
We've always been proud to put small businesses and creatives at our core, so at Printed.com, we'll take any excuse to shout about the amazing work they do. Today we're chatting to Glasgow based wedding stationer David of Bottled Love! Known for his friendly approach to design and stylish compositions, we're getting the lowdown on just how he brings his fantastic wedding creations to life!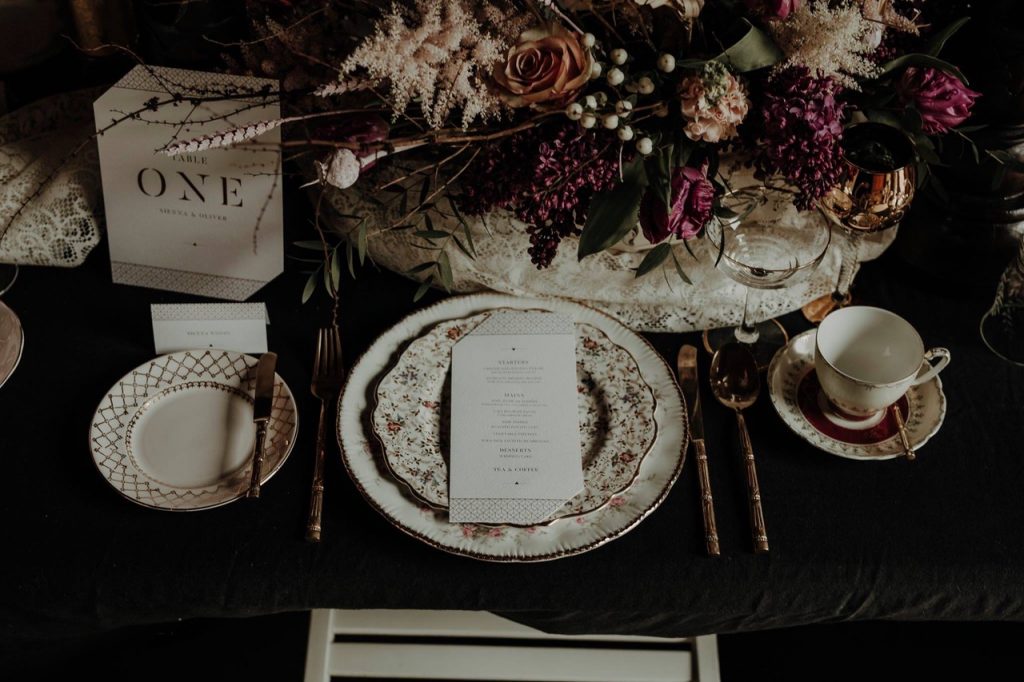 David – hi! Can you tell us a bit more about how you got set up?
It's crazy to think that I started Bottled Love almost ten years ago now, but the idea began just before that.
I was studying Graphic Design at Uni and my sister had asked me if I could design some stationery for her wedding. I loved finding out what wedding stationery was all about and the design process that went into making it. At that time I didn't really have a clue! It wasn't until I went to wedding shows and had a look online and through loads of wedding magazines that I thought this was something I could step into. When I first started, I thought there was a lack of options design-wise in the stationery category and thought that, with my Graphic Design knowledge, I could really offer something a little different.
Bottled Love has evolved a lot over the years. I went from not really knowing what weddings were about to being so engrossed in every little detail- I just love it. My aim is to provide beautifully unique stationery for the style-conscious couple as well as couples who really value creative design and a well-selected paper stock. Yes, it's "just ink on paper" but the creativity and emotion you can bring from a simple invitation can really set off the wedding day perfectly.
It's probably my most loved part of the business, having couples come to me with tiny ideas or things that they thought are not possible and transforming them into something beautiful. Their reactions are priceless.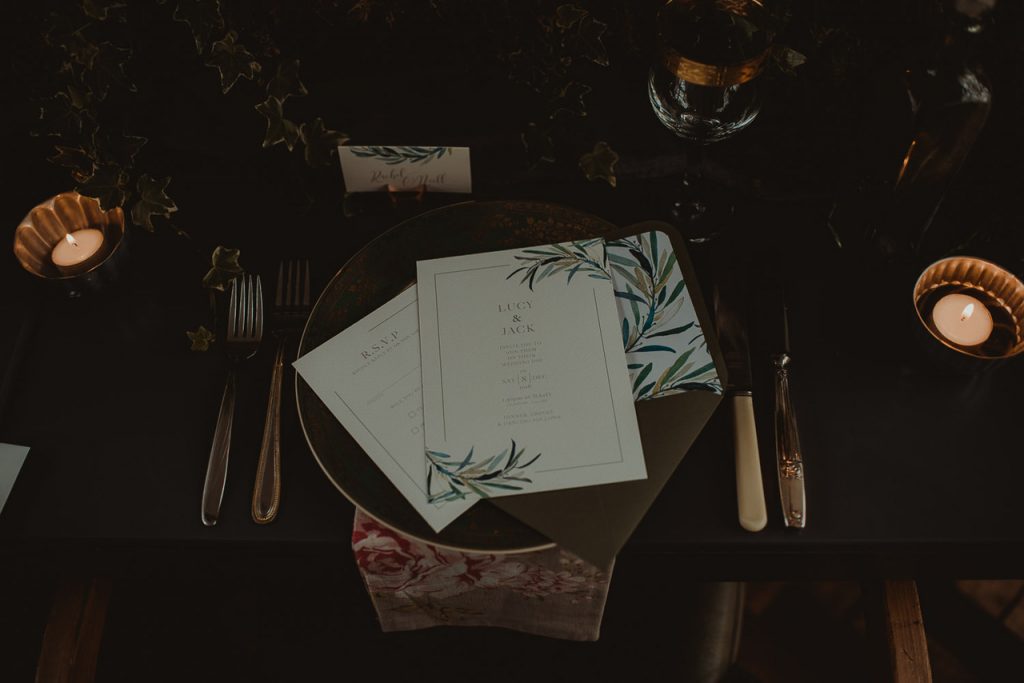 It's great to meet a male Wedding Stationer! How have you carved a name for yourself in this space?
I often get told, "It's not often you see guys in this industry." Even with that being the case, I absolutely love what I do! The truth is, I love creating something from nothing and seeing how happy it can make couples. Normally, I take a very laid back approach to the public-facing things like wedding shows and meetings as I know how chaotic the wedding scene is and I really don't want to add to it for couples.
I want people to know that they are in safe hands with me and that their wedding means just as much to me as it does to them. My overall approach has helped me carve a name for myself, just being attentive, friendly, professional and creative. I don't think that being male really has much to do with it. 
Can you tell us a bit about where you get your design inspiration?
Design is my passion and I can inspiration from all around me. My studio is located in The Barras which is a traders market in the East End of Glasgow. There's lots of character and history about the place with incredible streets around all around. Being here alone helps get the creative juices flowing. I'm also in a studio building with other creatives, so just having daily chats can spark new ideas. Apart from my location, a massive source of inspiration is Instagram. It's just an amazing place to find so many creative aspects in one place. I have so many wonderful graphic designers, photographers and animators on my list of followers.
What's a typical day like for you?
My day starts around 4:30 am. I go to the gym for an hour before getting a nice breakfast in me which always sets me up nicely for the day. I'm generally in my studio for around 8:30/9am and work til 5:00.
However, every day is generally quite different apart from those aspects. I like to get things going by answering all of my emails straight away and then take a look at my diary of weddings to prioritise my workload. I bring my dog Travis with me so we go for a nice walk at lunchtime to Glasgow Green to chill out and reset.
As a wedding stationer, what's been your greatest success so far?
I have been nominated for a number of awards and been runner up three years in a row for The Confetti Awards in Scotland. I'm also over the moon that in January I will be celebrating ten years of Bottled Love! When I started out, I had a lot of people saying that new businesses fail within their first year, yet ten years later I've gone from strength to strength as a wedding stationer thanks to my dedication, hard work and all the amazing Bride and Grooms I work with. So I would say Bottled Love is my biggest success.
What kind of challenges do you face running a small business?
It's not easy running a small business, especially as a wedding stationer. Not everyone likes to support the wee guy, so it can be tough surviving in such a saturated market. When starting out I had no clue about business or how to run one, all I had was an idea and the knowledge of how to design. It has been a constant learning curve for me to develop my business skills so that my business can grow further, as well as keeping ahead of the curve with new ideas.
What's it like to work with brides and grooms?
It can be tough working with brides and grooms. It's a massive day for people and a lot of the time you are not just trying to please yourselves, especially when you have family and friends in your ear giving you what they think. It is a stressful time, so I completely understand when bride and grooms can be stressed. However, I absolutely love working with them as no two couples are the same. Some are really laid back and some are a bit more stressed. I like to think I am quite good at reassuring people that they don't need to worry about stationery. I am very attentive and keep them up to date at every stage of the process, always trying to accommodate their ideas and giving them feedback to maximise the potential of their idea.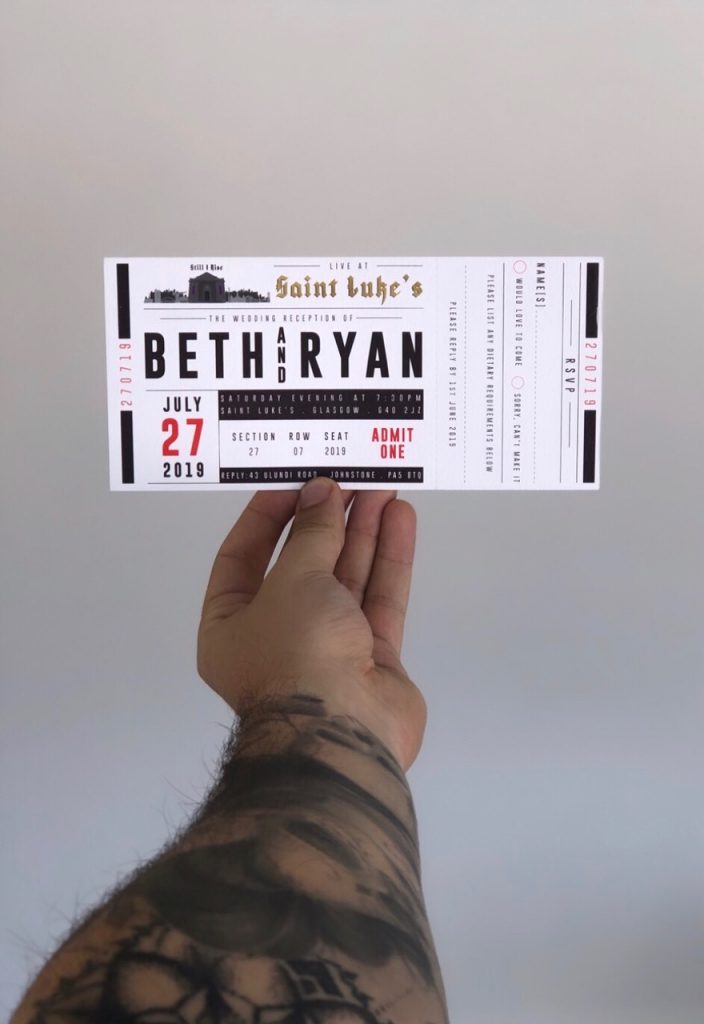 How did you come across Printed.com?
I've been working with Printed.com for so long now I can't remember the exact place. I do think it was a Google search. A pretty boring answer but that's how you find what you need these days.
What advice would you give to other male wedding stationers looking to branch out into the industry?
My advice would be the same for male or female wedding stationers. Just be yourself! Be confident in your ability and ideas. Be original and true to yourself. I honestly think a big part of my success is simply due to being friendly and welcoming. Especially to everyone who stops by my stand at a show or comes to my studio for a chat.
How can people shop from you, or find out more?
I love meeting with couples to discuss ideas. Meetings are by appointment only so just send an email to david@wearebottled.com to set that up.
I am also on Facebook and Instagram as well. To find out more info and check out my designs head to my website at wearebottled.com
Are you Wedding Print ready? Check out our full collection to make sure your big day goes off without a hitch!