All things intricate – an interview with Florrie and Me
It's time to get to know Florrie and Me!
At Printed.com, we love an occasion to celebrate with a Card. And back in February, we saw loads of you creating empowering Cards for Galentine's Day.
If you've never heard of Galentine's Day, allow us to explain… According to 'founder' Leslie Knope – "it's only the best day of the year." Originating from US sitcom Parks and Recreation, the February 13th celebration is a chance to celebrate the women in your life. It's a day for celebrating the love you have for your lady friends, whether they're single or not. As Leslie Knope says "Every February 13, my ladyfriends and I leave our husbands and our boyfriends at home, and we just come and kick it, breakfast-style".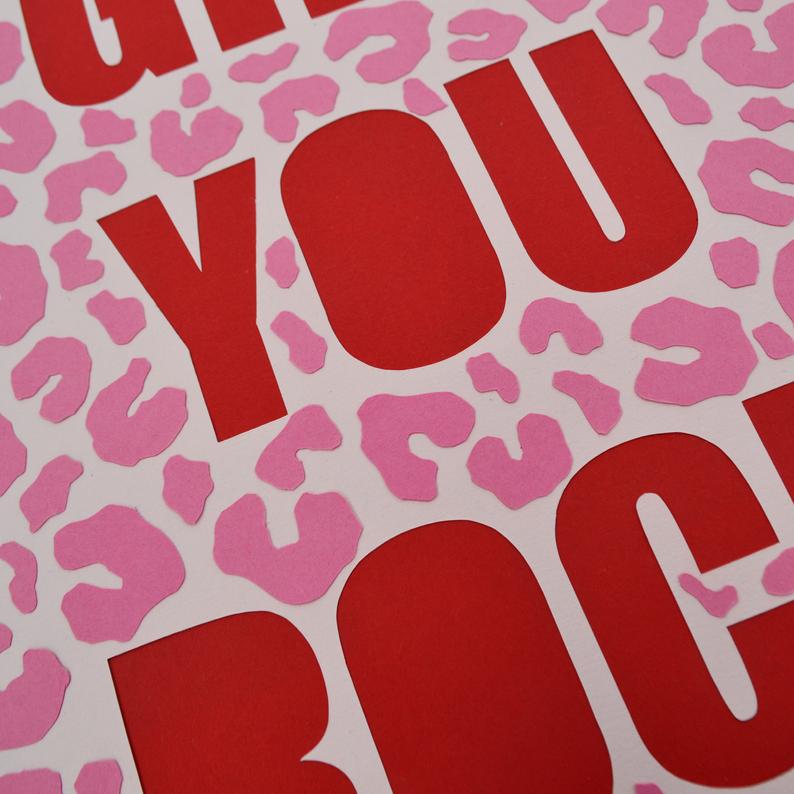 To celebrate Galentine's Day, we asked our creative followers to tag us in their printed creations, featuring the hashtag #GDayPrinted.
Our winner was the super-talented Lucy, of Florrie and Me – and we just had to catch up with her to chat a bit more about her designs and her intricate style. We turned her fab 'Girl You Rock' paper cut print into some funky Greeting Cards as a prize!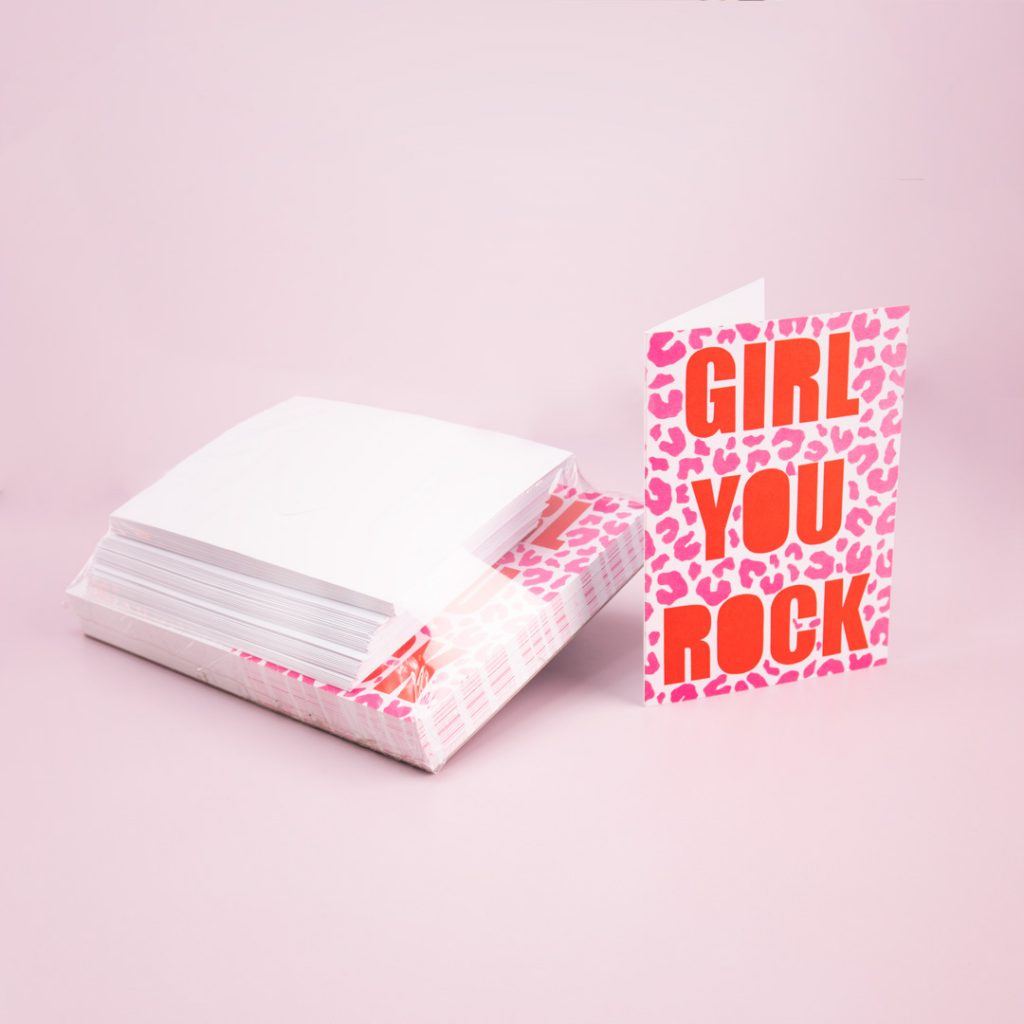 Lucy, tell us a bit about your business – how did you get started, how long have you been going, what do you create?
I started papercutting in 2012 after the birth of my daughter! I wanted something truly unique and colourful to go in her room, so thought I'd have a go at making her something myself. I'm not a natural artist, and struggled with finer detail and the drawing part of my work; with the final drawing taking sometimes longer to do than the actual cutting. I began by drawing simple silhouettes and cutting those out, then backing them with bright colours, and progressed to drawing more complex and detailed pieces, and filling the outlines I'd cut with bright colourful cut paper. Florrie and Me was born from that.
How would you define your style in three words?
Bold, colourful, fun.
What's your favourite part about your job?
My least and favourite part of my job is adding all the colour. Once I've cut the outline to the piece; usually cut from black paper, it comes to filling the outline with colourful paper. This is such a fiddly and time-consuming part, with every coloured piece of paper having to be hand cut to the exact right size to fit behind the black paper. I absolute love the effect it has though, with some of my geometric papercuts reminding me of stained glass.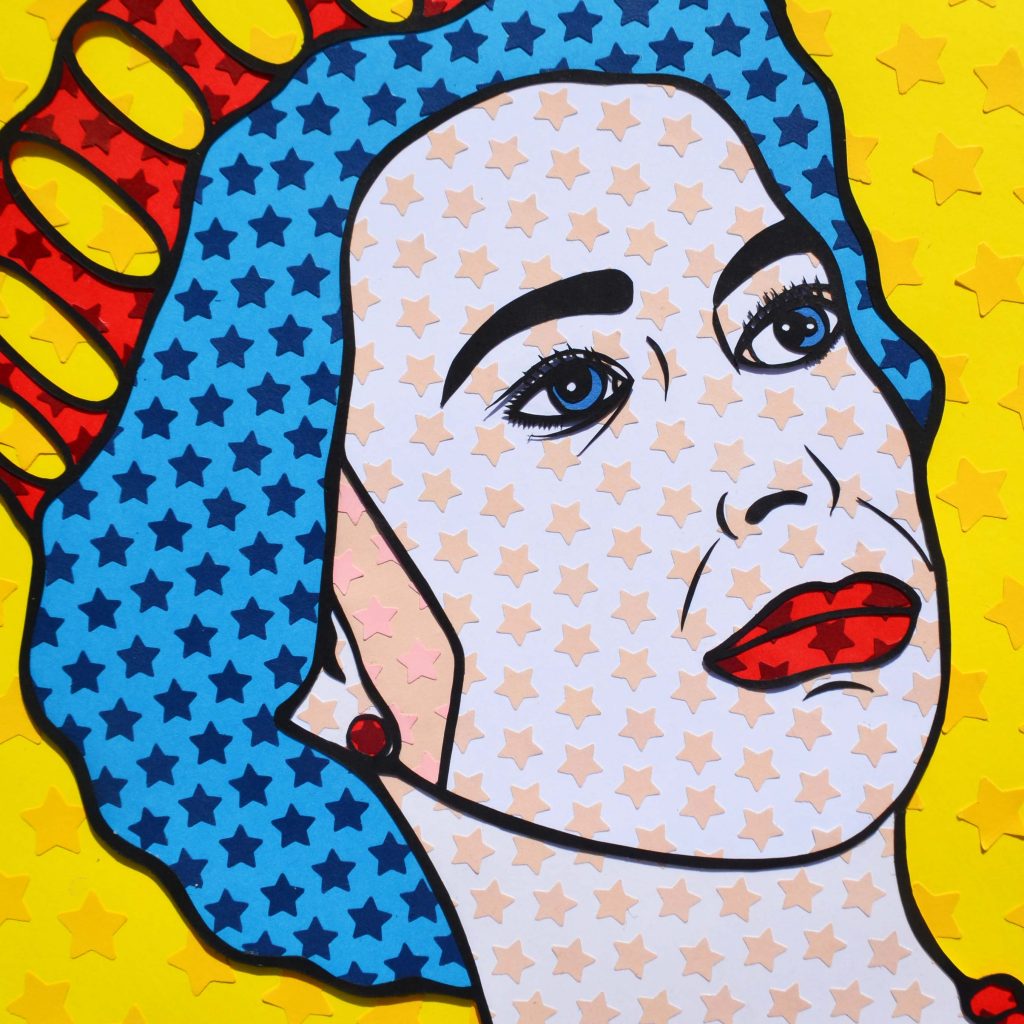 What makes Florrie and me different from other creative businesses?
I'd like to think my use of colour and pattern in my papercuts makes me different to other creatives. I like to make bright bold colourful statements with them, as I feel colour can really lift your mood and brighten your day. I don't take myself too seriously, and like my pieces to be fun, eye catching and make the person smile!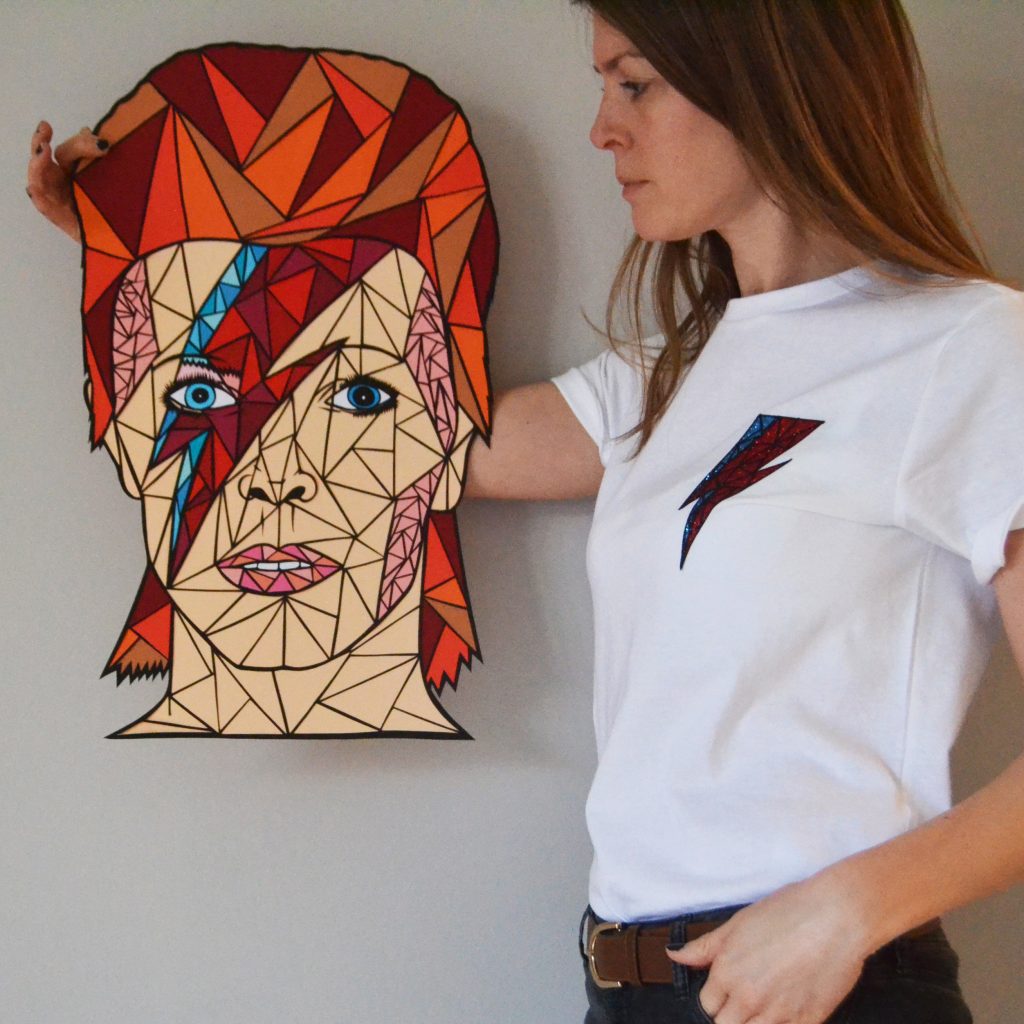 What has been Florrie and me's biggest challenge?
My biggest challenge is getting the balance right between working and switching off. One of the best things about my job is that I get to work from home. I can be there when my daughter needs me; to pick her up from school, help out on school trips, be present at school functions etc. The downside of this is, at home I am surrounded by my work, and it's easy to answer emails, customer queries, pick up a pencil, do some sketches, cut some of a design out when it should be family time. It's difficult getting your work and business seen on social media, so posting and replying to comments slips into time when I should be switched off from work.
I'm getting better about shutting the door to the office, and leaving my work there after picking my daughter up from school and on a weekend, but I need to try and close the door to the social media side of the business too, without fear of getting lost and my work not seen.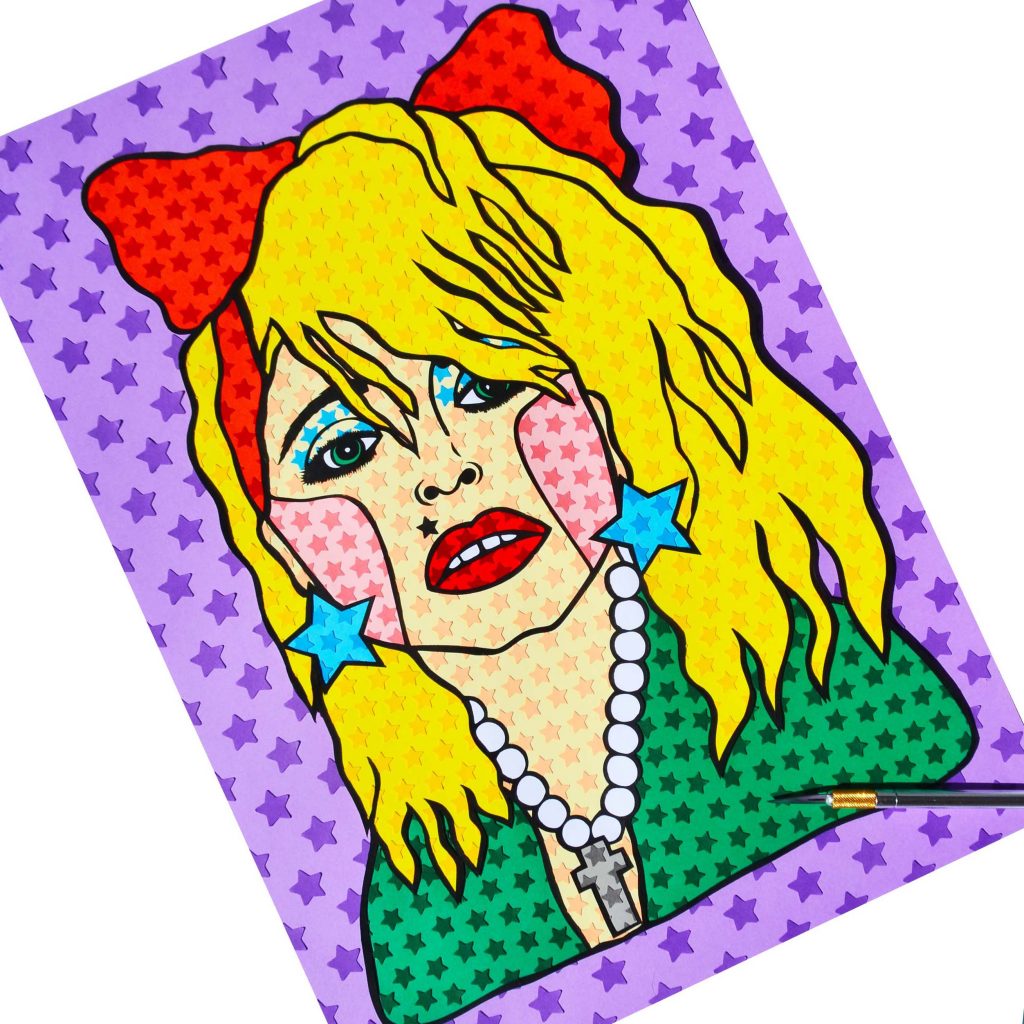 Who is your biggest inspiration?
I'd have to say, Florence my daughter. She is so full of joy and happiness and it just shines out of her. I want to create things that are bright and cheerful and bring a little joy to people when they look at them. I'm definitely inspired by colour too. I sometimes decide what colours I want to use in my next papercut before deciding on the design.
What advice would you give to anyone starting out as a creative in 2019?
Make sure what you are doing is something you are passionate about, and something you truly love. It's difficult working alone, and getting your art seen amongst the big businesses with big budgets. You can doubt yourself and your ability, but keep going. If your passion for creating will take you through the tough times, and the sense of pride and joy when someone enjoys and loves seeing what you do is worth every moment of doubt.
Well we're certainly feeling brighter after that bold injection of colour from Lucy! If you love what Lucy does (who wouldn't?) follow her over on Instagram! Or if you want to get your hands on one of her pieces, head to Etsy shop here.
For your chance to get featured, make sure to follow us on Instagram. Don't forget to use the #ProudlyPrinted too!