Our top tips for working from home- Featuring DoodleMoo!
With the ongoing Covid-19 situation, more and more of us are having to adapt our daily lives- and for some that means working from home. So, you've got your computer, your notebook and your favourite mug all set up… now what? With home being the very antithesis of productivity for some, getting into the right mindset to work can be a little tricky to start out.
Don't worry. We're here to help.
For so many of our creative customers, working from home is the norm- so we reached out to the wonderfully creative Emily of DoodleMoo to share some of her best tips for getting work done and, most importantly, staying sane.
Let's get started.
Start your day out right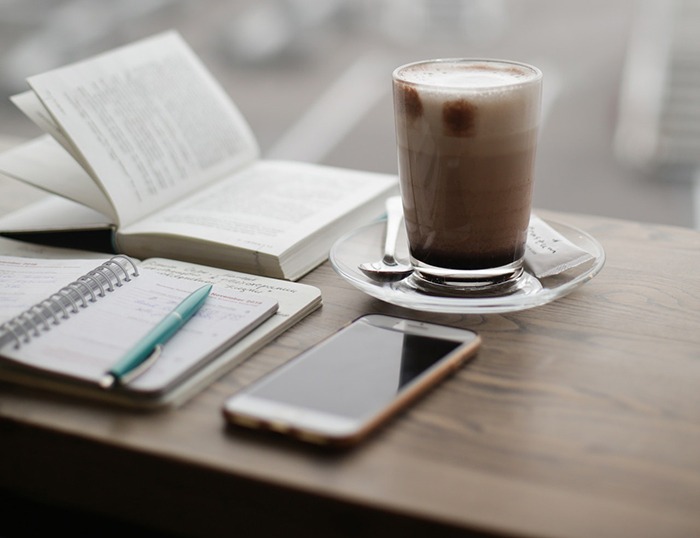 Starting your morning well is key to setting yourself up for the rest of the day. To get yourself in the right mood, start as you would any other work day. Even if you usually commute, get up around the same time and do your normal morning routine- including dressing as you would. So that's a big NO to keeping your pyjamas on while you work. Comfy? Yes. Helping your productivity? Not so much.
If you have some spare time before you usually start working, take some time to relax. This could be something as simple as having a cup of tea in the garden or chatting to a friend or family member to make sure they're ready to start the day as well.
Find a clear workstation
Home is FULL of distractions. After all, it's where all your stuff is! Not everyone has the benefit of a home office, so finding the right place to work can take some trial and error. Don't worry, you can try a few places to see where works best for you. Make sure it's somewhere with a sturdy table (so not the sofa), and plenty of light. A kitchen or dining room table can work, just as long as it's somewhere you'll be able to concentrate.
Try to set up your desk as close to your office space as you can. If you're used to having a Calendar next to your desk, or a Notebook by your computer then try and recreate something similar. It'll really help get you in the mood to work.
As Emily says, "I have been working in my front room for a while. It's my office space so I decorated it as a work space, to make it feel like a design studio, it has my prints around and things that inspire me. It's important for me to feel happy in this space given that I spend lots of time here."
Plan for your children while working from home
If you have children, keeping them occupied and out of your workspace can feel like a challenge at times.
As Emily says, "We wrote a paper with a day structure and drew out activities they can pick from (they are 7 and 10). So even if they are more grown up they still need a lot of guidance and prompting or they will just want to be playing games all day. Our 1st rule is that the games are at the end of the day and they need to get all their tasks done first. They range from art, to learning to reading, cooking (with me) and a little rest time too."
They've even designed some printables to keep younger children entertained that you can find here.
Sort your week
While this is something you probably already do, making sure you have a clear schedule every day is especially important now.
Start with outlining everything you'd like to get done for the week and then dividing it up day by day. It might sound obvious, but having a clear structure is one of the best ways to make the most out of your day and avoid getting distracted. For something visual, write out what you need to get done on a Desktop Calendar or put up sticky notes every day with tasks and pull them down when each is done.
It's crucial to make sure you're starting your day at the same time every day as well.
As Emily says,"It can be a good thing if you've taken the morning off or decided to do something with the kids but generally having a routine is a must. I try to be on my desk by 9-9.30 after I've dropped the kids to school and try to finish at 5-6."
Check in with co-workers
Just because you're far apart, doesn't mean you can't still see how your co-workers are doing. If you still have meetings scheduled in, try to have them over video chat rather than just voice. It might not sound like much of a difference, but just seeing a friendly face can make it a lot more personal. You don't just have to get in contact for meetings either! Just a 'hello' or 'how's your day going?' can help lift everyone's mood a little.
It's also good to let people know when you've started working, are at lunch and are signing off for the day. Just to avoid people waiting for replies and knowing when a good time to speak to you is.
As Emily says,"Virtual contact is key at this time of isolation. When I'm working on graphic design projects I often chat on Skype with my designer friends, show them what I'm up to and ask their opinion. This way I feel less lonely and it is nice to have another set of eyes, and chat to other like-minded people."
Take breaks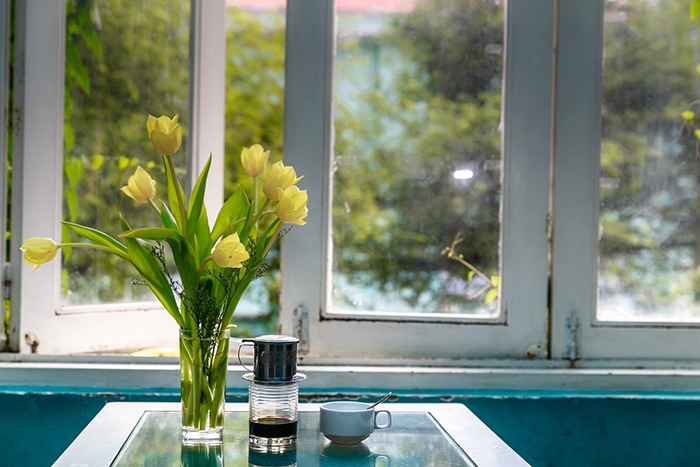 Being cooped up inside can sometimes take a toll on your mind. And that's the thing you need to take care of the most. Don't feel bad if you need to take a break to get your head back on straight. After all, if your brain is all over the place you're definitely not going to be getting much work done.
Remember to get fresh air every few hours or take some time to do gentle exercise if you can. You're probably well aware that sitting in one position for too long can really stiffen you up, so taking a little time to move around can do wonders for both your mind and body.
As Emily says,"We have been on little walks and adventures around our area where there's no one around and makes for some quality family time, which we will need at this critical time, even if it is in the garden, when the weather is nice I usually have my lunch outside sitting in my hammock or swings."
What are your best tips for staying motivated while working at home?
Let us know by leaving a comment on our Facebook group!