Top Drawer 2022 design trends revealed
Guess who's back, back again? Top Drawer's back. And we come armed with their predicted 2022 design trends.
We were lucky enough to attend Top Drawer's Spring show to visit a bunch of our lovely customers. Not only was it amazing to see our small business customers in real life, but we also got the inside scoop on what's trending.
We won't leave you waiting! Carry on scrolling to discover the top 2022 design trends.
Positive Reinforcement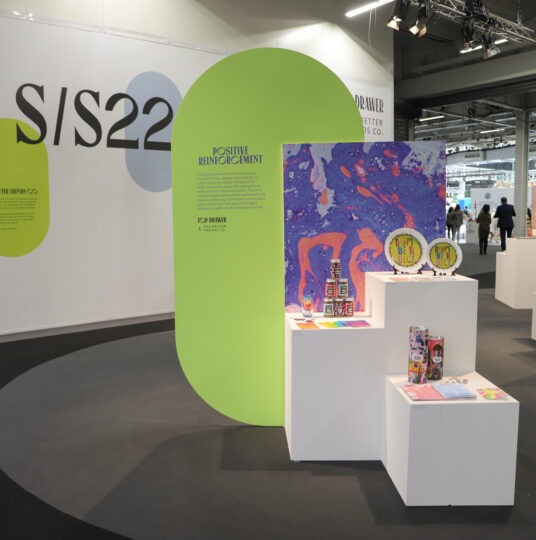 This playful trend is inspired by the desire for fun, hope and joy. In a post-Covid minimalist and digital first world, this pushes back with analogue past times and 90s influenced tactility.
Fluid and irregular shapes demonstrate spontaneity and creativity, and simple graphics are brought to life with bright lime, cobalt and orange accents.
Why not embrace this 2022 design trend and test these vibrant colours out in your Greeting Cards designs or Stickers?
Earthen Artistry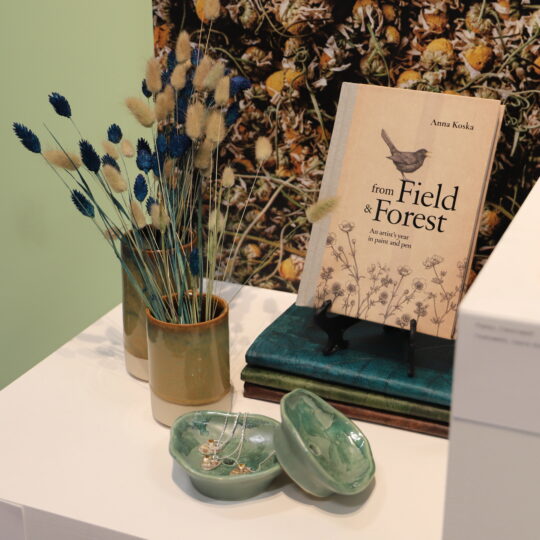 Driven by the desire to re-engage with nature, creatives are turning to natural materials and traditional crafts.
Outdoor healing is materialised through floral and leaf prints, embroidery and foraged materials. Forest greens, browns and olives are contrasted with clear blues and ambers.
This 2022 design trend sounds like the perfect opportunity to play around with textured paper stocks. From earthy Kraft to our hammered Tintoretto Gesso, you can explore our paper stocks by ordering a free sample pack of your choice here.
New Heirlooms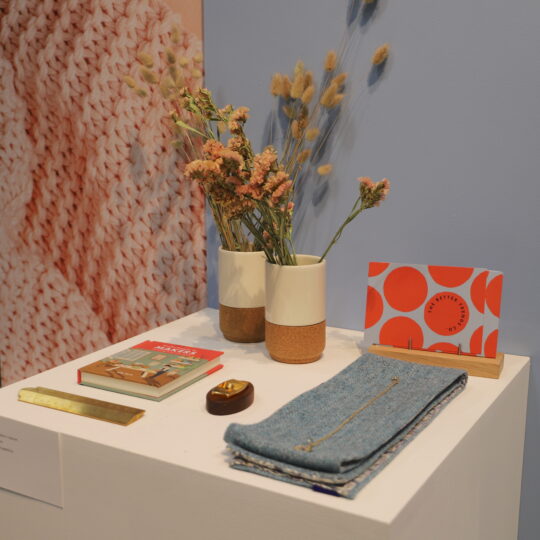 An unstable world makes any heirloom lover look back to the comforts of the past, driven by the desire for emotional connections.
An important element of this trend is preserving history, family lineage and cherished items for the future. Reassuring cosy knits and ditsy wallpaper prints are key. Warm peach, orange and sage are anchored with dust blue and sage green.
Consider adding products to your repertoire that are the perfect keepsake. From Giclée Fine Art Prints to our Wedding Print Boutique, we have plenty of print products to get your hands on.
Slow Rituals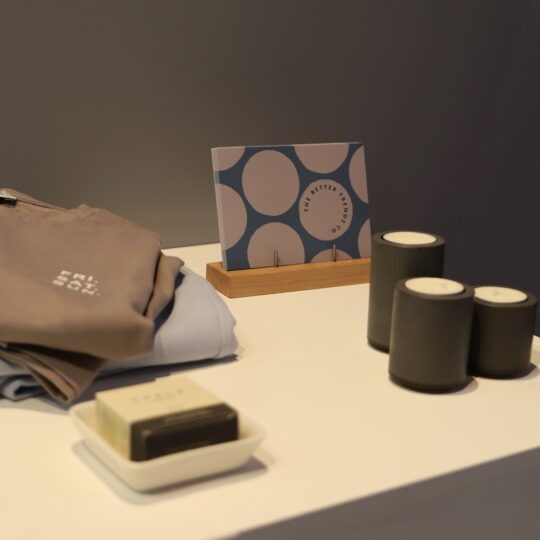 Anxiety reducing rituals allow space for stillness and appreciation of mindful moments in your home. Everyday items are elevated to design statements with smoothed out geometrics in natural stones, ceramics and glass. Muted neutrals are calming with a meditative blue and grounding deep tan.
This 2022 design trend oozes simplicity and opulence, which pairs perfectly with metallic accents. Foiling, a firm favourite for many of our customers, is ideal for special Invites and Greeting Cards.
And there you have it…we've spilled the top 2022 design trends. If you've been inspired to create something new, don't hesitate to reach out to our team. We'd love to help you make it a reality.