The importance of PR for your business
Don't ever underestimate the power of PR for your business!
Words have power, and when they come from the right people they can do wonders for your business. And that's exactly what PR is all about. Being featured in press will get you noticed and continuous awareness is something that every brand needs to be able to survive in today's market
From making connections with the press to crafting the perfect print for a PR package, there's so much you can do to make sure the right people know all about what you do. To help you out, we've had the pleasure of chatting to Rosie Davies-Smith of PR Dispatch to grab some of her best advice on how to build long-term relations with the press.
Read on to find out more.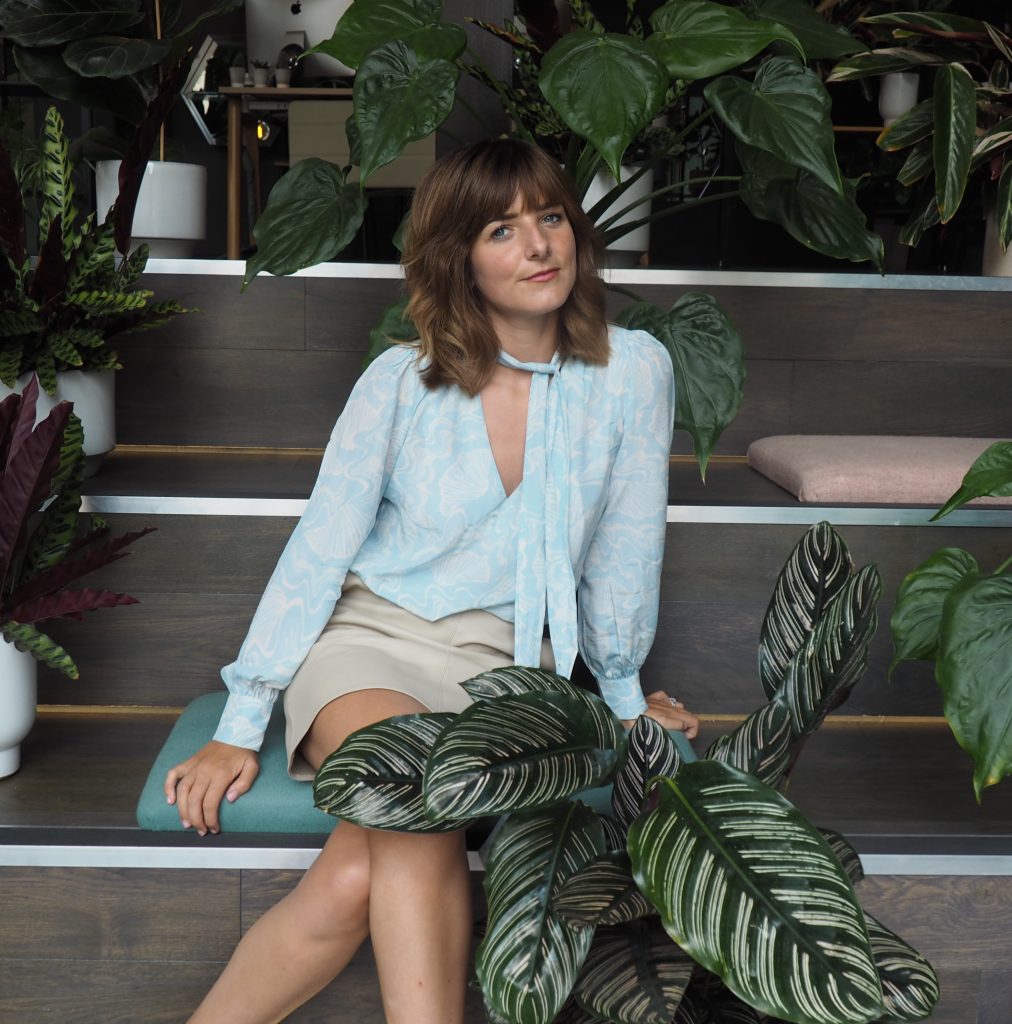 Rosie- hi! First of all, tell us a bit about what you do.
Hello, my name is Rosie and I am the founder of PR Dispatch. In a nutshell, we help small brands with products they want to pitch to the press. We give them everything they need to tell the press about their product including press contacts, email templates, step-by-step guidance, expert support and much more. I launched PR Dispatch after having a PR agency and seeing just how many brands were out there with great products but couldn't afford a good agency.
I started in PR with no previous experience, but I knew that if I just gave brands the confidence and understanding they needed to be able to pitch to the press that they'd do a great job. Today, we have about 110 members who have been featured in Vogue, Evening Standard, The Times, The Guardian and many many more. I feel so lucky to have built a community of amazing brands that all support and encourage each other with PR, something that hasn't previously been possible.
In layman's terms, what exactly is PR and why is it so important for businesses to be aware of?
PR is earned media, and at its core, it's key role and purpose is to send the right messages to the right people and generate positive publicity for your brand. PR has the ability to enhance your awareness, recognition, and credibility and should play an essential part of any brand's overall strategy. In an increasingly saturated and digitalised landscape. Having the press's seal of approval is becoming more important – especially when it comes to customer trust and loyalty. Plus, if you're nailing your PR and is achieving continuous press coverage in the right publications you're already one step ahead of your competitors.
You say that you want to "make PR even more accessible for brands with a great product." How do you go about this?
Aside from making PR more affordable, we want to make it less daunting by educating brands and providing support, guidance, and straight-to-the-point advice. PR is one of those things that a lot of people find it tricky to get their head around, which is completely understandable! By breaking PR down and making more brands aware of how important it is for growth and longevity, we'll hopefully be able to make it less scary and more inclusive. It's no rocket science, but it requires a strategic and long-term approach. If you have the contacts and know-how, you will be able to successfully create a strong rapport with the press.
We've also built a strong community for our members as we think it's so important to be able to ask questions, share great news, wins (and frustrations!), get an external opinion or feedback or just connect with like-minded brands. There are so many collaborative opportunities between brands and we want our members to be able to utilise this.
What kind of print do you use day to day?
We use Business Cards to connect with great brands and relevant businesses and people. A strong and supportive network is so crucial and powerful. First impressions count and having Business Cards to hand is a great way to share your contact details, give someone a feel for your brand/business identity and build an initial relationship with someone.
At PR Dispatch we have clear brand guidelines and it's important for us that all printed products that we use are consistent and visually pleasing, and reflect our business accurately. We frequently host workshops and events covering PR-related topics (and beyond), and we also attend trade shows across the UK including Top Drawer and Spring Fair. Having nicely designed printed products like Leaflets and Brochures are so helpful, effective and beneficial in these types of settings.
What's the first thing someone can do to try and get press coverage?
Before even thinking about PR you'll have to have all your assets in place. Assets include beautifully shot and high-res cut out and lifestyle imagery, but also a user-friendly website and a consistent marketing and social media strategy. A lot of editors these days find new brands via Instagram so it's important that your content reflects your brand positively. First impressions count after all. Not all brands need to have a unique USP or story, if you've got a coherent brand with a strong product range you'll be able to grab media's attention and raise your profile through a continuous and long-term PR strategy.
You do quite a few PR workshops. What's the best part about running them?
Over the years we've been really lucky to be able to do some great workshops with external partners including Top Drawer, Pulse and other small business networks. Alongside this, we also run workshops in-house on how to do your own PR and how to get your brand noticed by the press. My favourite part about running them is the brands that it allows me to meet. Some come in with absolutely no knowledge of what PR is or how it works and leave with the confidence to pitch their products to the press. There really is no better feeling.

What's key when creating a pitch for the press?
Thorough research is key before contacting the press. Make sure you understand the publication lead times, what their core readership is, what type of brands and products they normally feature and who's compiling the feature you're pitching to. Being able to demonstrate that you know the publication inside out will impress the editor and he/she is more likely to respond to you. Don't be scared of following the editors on Instagram and interacting with them where relevant – this will create an even more personable relationship.
A well-crafted pitch email should be straight-to-the-point and include all the relevant details for that specific editor, publication, and space. Dependant on who you're pitching to you might want to include a couple of product suggestions and attach a look book/line sheet or press release. It's also good to think about what words to include in your subject line and in the email, editors often search through their inboxes for relevant products so if you include easily searchable keywords you'll make it easier for the press to find you.
The more tailored your emails are the more press success you will gain.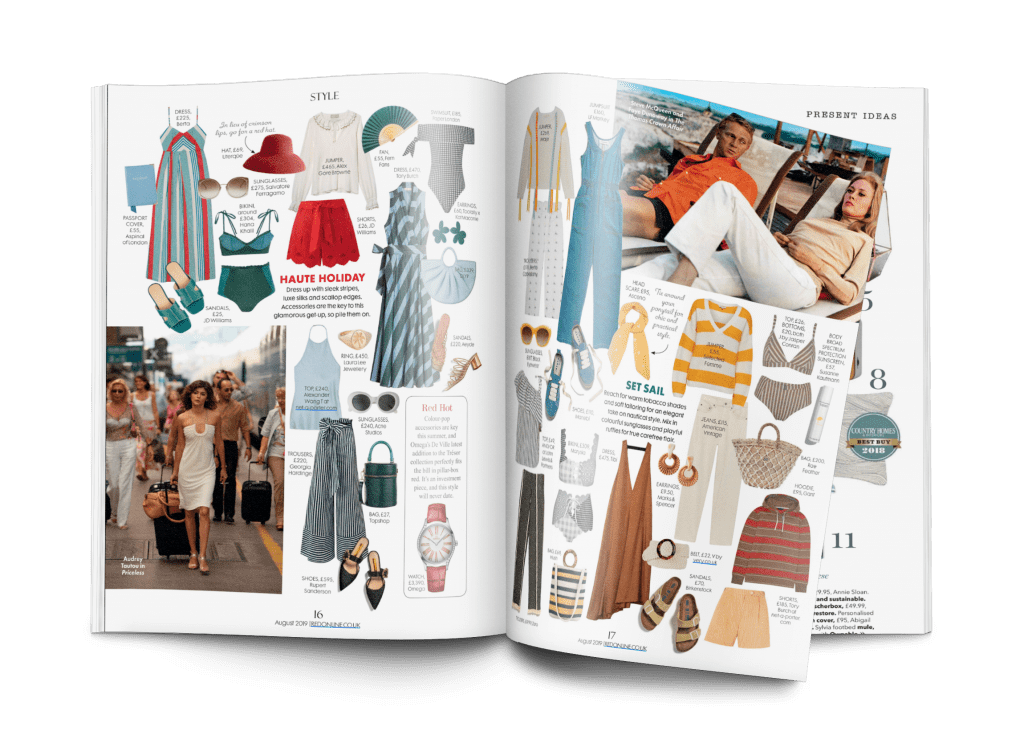 What are the biggest PR mistakes you've seen people make?
Starting or investing in PR too early. We always advise holding off jumping into a PR strategy before your brand is ready. The same goes for imagery. We know we go on about imagery a lot, however, it's so important and can really make or break a brand.
Some brands think that they can go grow without PR. which sadly, is not possible in this day and age. It's just as important as any other element of your strategy, including marketing, sales etc.
Another common misunderstanding is that PR automatically will drive sales. Due to this, some rely on return on investment of PR as a revenue stream within the first few months. Obviously a piece of press coverage can sometimes drive through instant sales, however, PR's role sole purpose and role is to raise awareness. Sales are the brand's responsibility and is part of a bigger strategy. That's why it's so important to have a 360 strategy in place including marketing, paid ads, content, customer service, website, social media etc. PR alone won't be able to drive your brand forward.

And finally. Your top three tips for PR success.
Aside from having a great brand with a strong product: beautiful imagery, persistency and building long-term press relationships. Also, being able to keep up with a fast-paced and ever-changing landscape will ensure that you don't fall behind. We totally understand that it's a bit trickier for smaller brands to constantly reinvent themselves, however, by evolving you'll stay relevant and keep press (and your customers) excited.
Get next-day print on loads of options and products at Printed.com – perfect for when you need to get your print, fast.

London based? Get same-day print on a range of options too! See all of our delivery options here.