Wrapping Paper Inspiration with Katie Whitton
Get the festive season wrapped up properly with our Product of the Month- Wrapping Paper.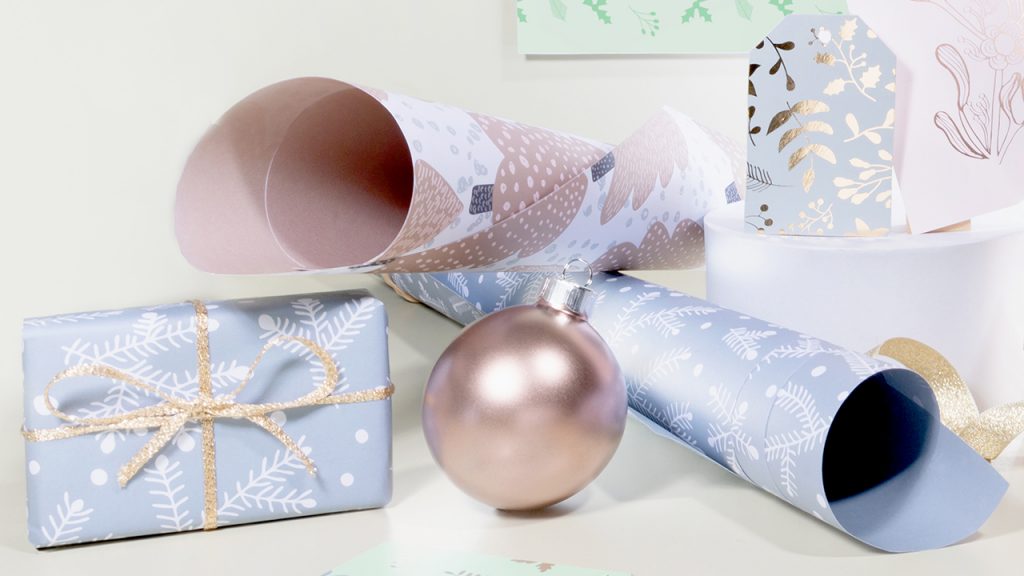 We probably don't need to tell you how important Wrapping Paper is at this time of year…
The right style of Wrapping Paper can make that gift extra special, create the perfect festive image under the tree and even give an extra layer of excitement when it's time to open presents. Don't let your choice of paper be boring!
There are almost countless ways to design your Wrapping Paper, so we'd be here until New Year if we just started listing ideas. Since we're forever impressed with the creativity of our customers, we thought we'd turn the spotlight on a creator who's designed some fantastic Wrapping Paper sheets- Katie Whitton!
So if you're looking for a little festive inspiration, make sure to read on!
Katie- hi! Tell us a bit about your creative business and how you got started
Three years ago, I left my job in a fashion print studio to become freelance. I design prints for a fabulous Surface Design studio in NYC, I also take a lot of commissions for Wedding Stationery, personalised pet portraits, etc. I have also created designs for the Greeting Card industry. I decided to start making my own products. I started with a few cards and prints on my Etsy shop, I then slowly built up my product range and started to work with stockists. I love florals, plants and animals which can be seen on lots of my products. My rescue lurcher Buster features heavily in my work as he is usually asleep under my desk when I am designing!
The countdown to Christmas has definitely begun! How do you prepare your business for the festive season?
This year, I started thinking about my Christmas designs in September and I sent them to print in early October, as some of my stockists like to get prepared for Christmas early. I thought I'd bring a few Christmas Cards along to my market at the beginning of October just in case, but I was quite surprised that lots of people were already buying Christmas Cards!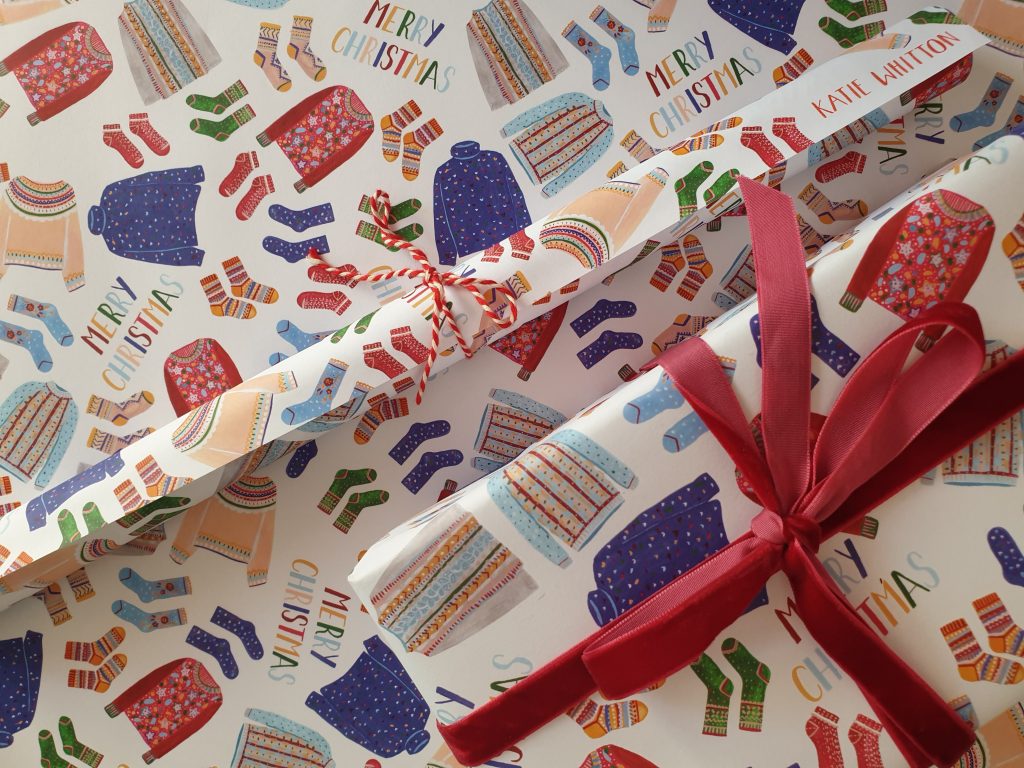 What's your favourite thing about the Christmas season? Does this affect your designs?
I love wrapping up warm in cosy jumpers and socks which influenced my jumper and socks wrap and cards. I love dog walks when it's snowing which inspired my sighthound Christmas cards.
Our product of the month is Wrapping Paper! What made you want to create your own?
I started creating Wrapping Paper recently because customers at markets often commented that my art would make fun Wrapping Paper designs. Wrapping Paper is a big enough canvas to create big fun repeat patterns which is something I enjoy.
What inspires your Wrapping Paper designs?
Animals and nature mostly! One of my stockists is a florist and I sometimes buy flowers to paint which has inspired a floral wrap.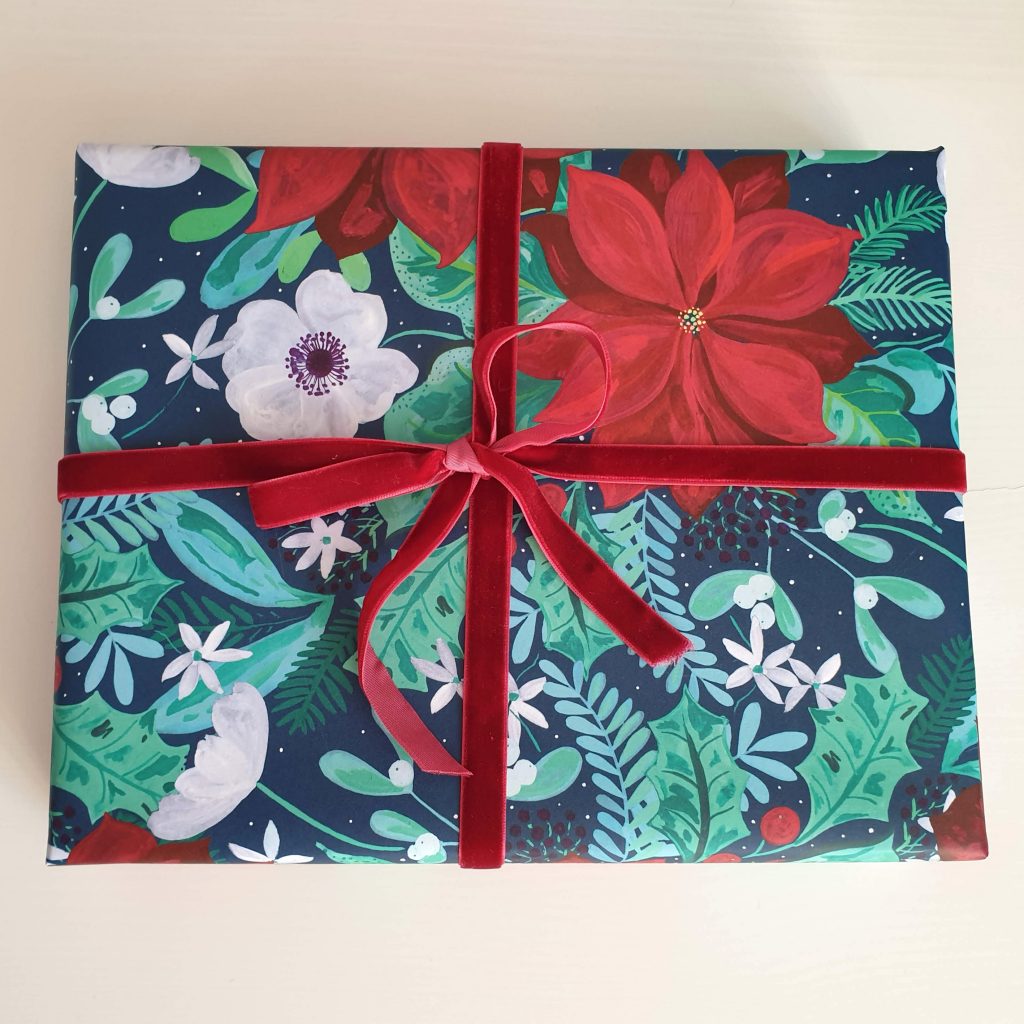 As stationery evolves, do you think there are more creative ways that we could all be wrapping our gifts?
When I give a gift I like to buy a beautiful Wrapping Paper and then find a nice velvet ribbon to match which just makes it feel luxurious. I use my own Wrapping Paper for my friends birthdays who often say they will keep it! My Mum has always reused Wrapping Paper and I am definitely on board with that, so it's worth buying a good quality paper to start with.
As a small business, what kind of challenges do you face at this time of year?
I don't want to be left with lots of Christmas stock as I will need to store it all year round and I don't have much room. This means I have to try and order enough stock so that I don't run out but not too much that I have loads leftover. At Christmas I have a lot more stock to take to markets than the rest of the year, it can definitely be a challenge to carry all my work across London on the tube.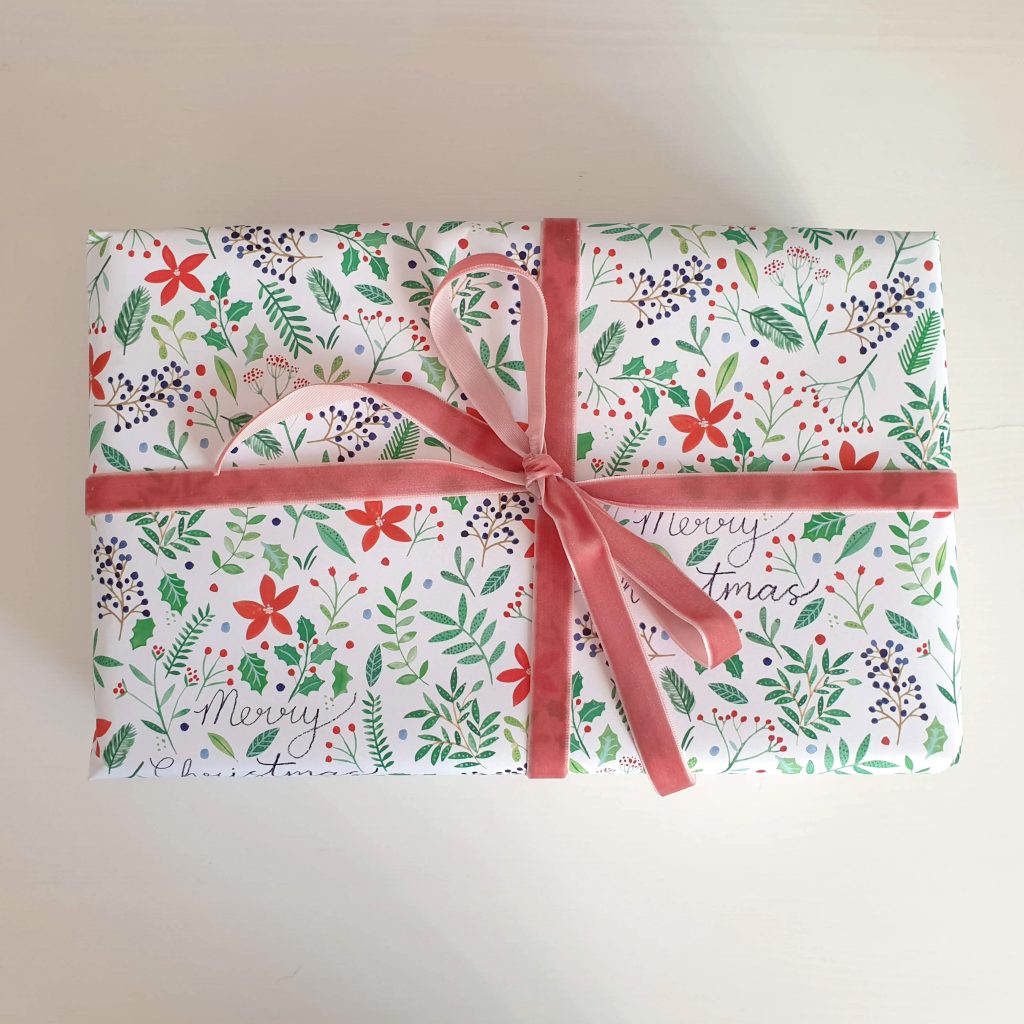 How did you come across Printed.com? What do you print with us?
My friend told me about Printed.com as she uses you for her work too! I ordered a free sample pack so I could choose the right papers for my designs before I got started. I print Cards, Business Cards, Prints and Wrapping Paper.
What's some advice you can give to other small business to help manage their business of the festive period?
I'd say just go for it and try a local Christmas market. I was very nervous last year when I signed up for my first Christmas market, it can seem very daunting if you haven't done it before. Markets are also a good opportunity to pick up stockist which means sales after the festive period too. I have 7 more markets before Christmas this year.
I think for many creative businesses this is the busiest time of the year. You will learn which events are worth your while and which to skip next time.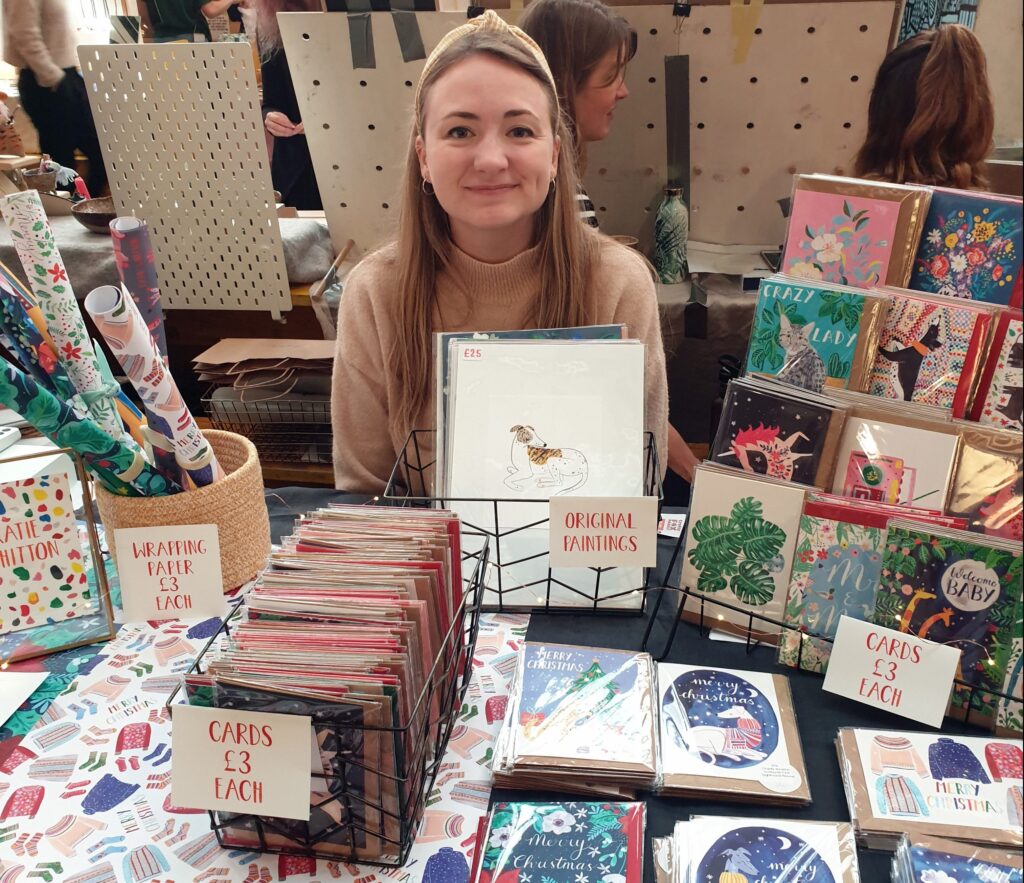 Please make sure to check out Katie on her Instagram, Etsy and her website.
Are you ready to get creative with your own Wrapping Paper?
Are you ready for the festive season? From essentials like Christmas Cards and Wrapping Paper to seasonal promotional print and unique Bespoke items, our Christmas store is here to make sure you get your festive print your way.