New ways to shine with Foiling!
Foiled Print? You spoke, we listened! We've added Foiling to some our most loved products, giving you even more ways to shine!
Need a little inspiration? Discover some unique ways to create your own Foiled print – guaranteed to catch even more attention.
Ever used a Flat Unfinished Sheet? No? Here's why you should. These SRA3 size prints are delivered unfinished, (as the name would suggest) so you can finish the job in house, however you like.
Here's a little inspiration on some ways to use your Flat Unfinished Sheets…
Whether for resale, or to add a finishing flourish to this years batch of gifts or even for packaging in store, Gift Tags are a thoughtful little flourish that shows every detail has been thought of. Why not create multiple tags on one Flat Unfinished Sheet, add Foiling (in your choice of seven colours) and then cut them yourself and add your choice of ribbon for the final touch.
As you're unrestricted when it comes to size, Flat Unfinished Sheets make the perfect canvas for uniquely sized print. Whether it's a custom shape or just an irregular size, you can create handouts that won't be forgotten – ideal for promoting special events and sales.
Ideal for instore labelling and highlighting, you can print as many labels or tags as will fit on one sheet – and add Foiling for extra impact!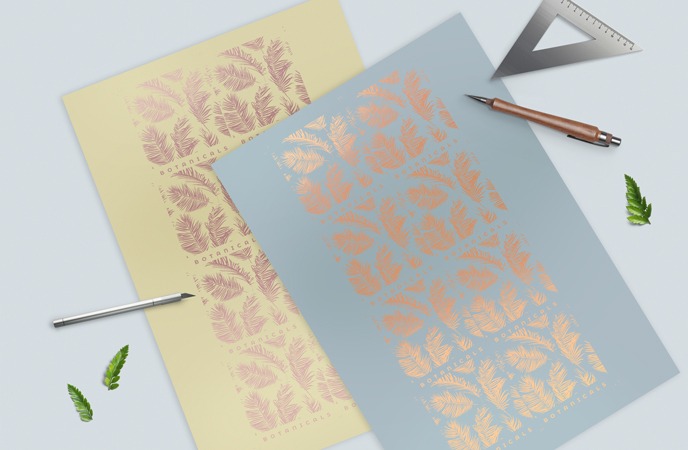 If you create your own designs, whether it's for Greeting Cards or even patterns for print, why not add a touch of Foiling and recreate them as an Art Print? They look great framed, and they're perfect as gifts.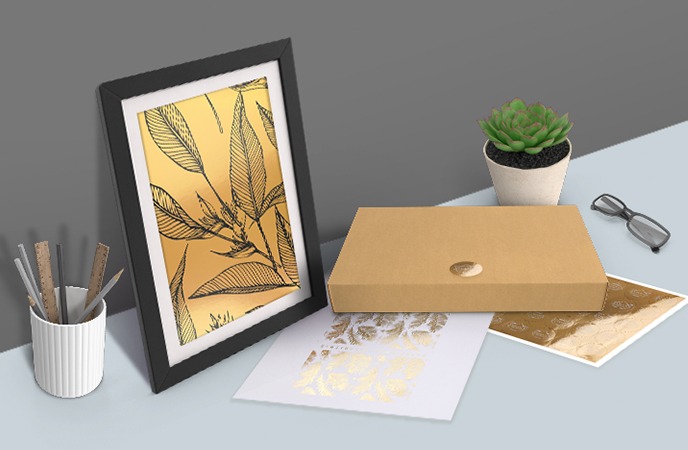 Stickers are perfect for gift wrapping, postage and even branding – and now they come in a new format… shiny! Our range of Round, Square and Rectangle Stickers now come with the option to add Foil, in seven colours, allowing you to really elevate yours. We think they look great monogrammed and used on Wedding Stationery, or as a final branded flourish to your postage and packaging.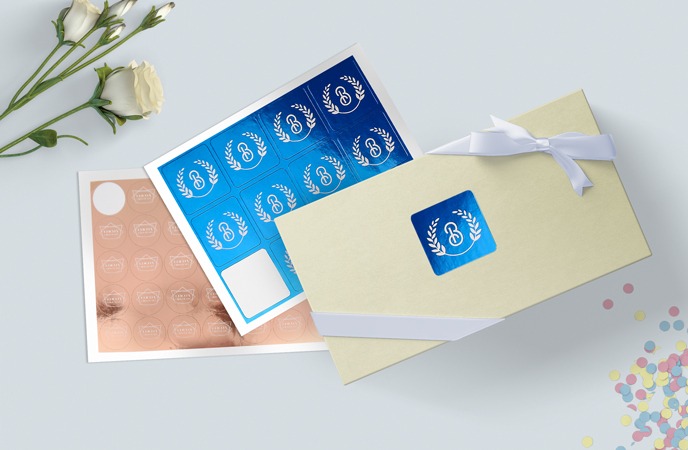 Foiled Stickers also make great rewards. Whether it's for an at-home chores board, or to give to students, or even as a thank you at charity events, the possibilities really are endless. Don't forget about your favourites too. Foiling is available in seven shades on the following products too, so whatever your project, we've got the Foil print to fit.
Ready to create your Foiled print? Explore the range now.
Want more? Get inspired with our top tips on how to make your business shine with Foiling.