Meet our Spread the Joy Greeting Card competition entries
Check out the top entries from our Spread the Joy Greeting Card competition!
To celebrate the festive season, we offered one lucky customer the opportunity to design a Christmas Card for the chance to win £500's worth of Printed Points for a charity of their choice!
We received over 70 amazing entries so it was incredibly tough to choose to a winner, but after much deliberation, we eventually came to a decision- Kirsten from Fawn and Thistle and her fantastic Here Come Santa Claws Greeting Card Design.
Fawn and Thistle
Inspired by her love of all things punderful and furry, our winning design was created in aid of Happy Endings Rescue, Kirstens' local charity that takes in neglected animals and rehomes them.
But, with so many great entries, we obviously aren't going to just stop there. We also had four amazing runners up who all received £100s worth of Printed Points for their chosen charity
Let's meet them.
Anna Candy Illustration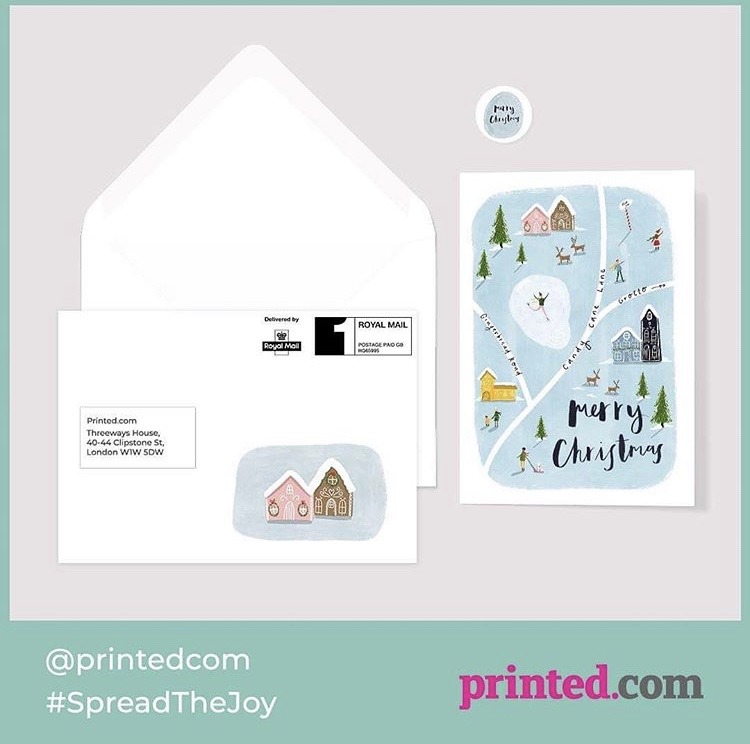 The first of our runners up, Anna Candy created this wonderfully sweet and simple Christmas Town design in aid of The Flying Seagull Project– a UK-based arts charity dedicated to spreading laughter and smiles to those in need.
Rock Paper Swan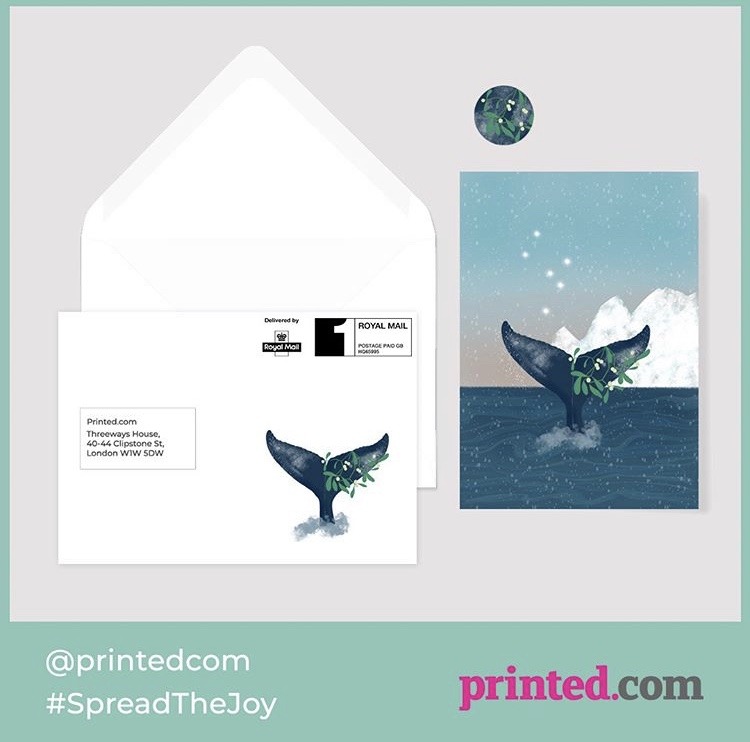 Another of our runners up, we absolutely fell in love with Amy Collins' whale of a winter design created, fittingly, for the Marine Conservation Society.
Wendy Malkin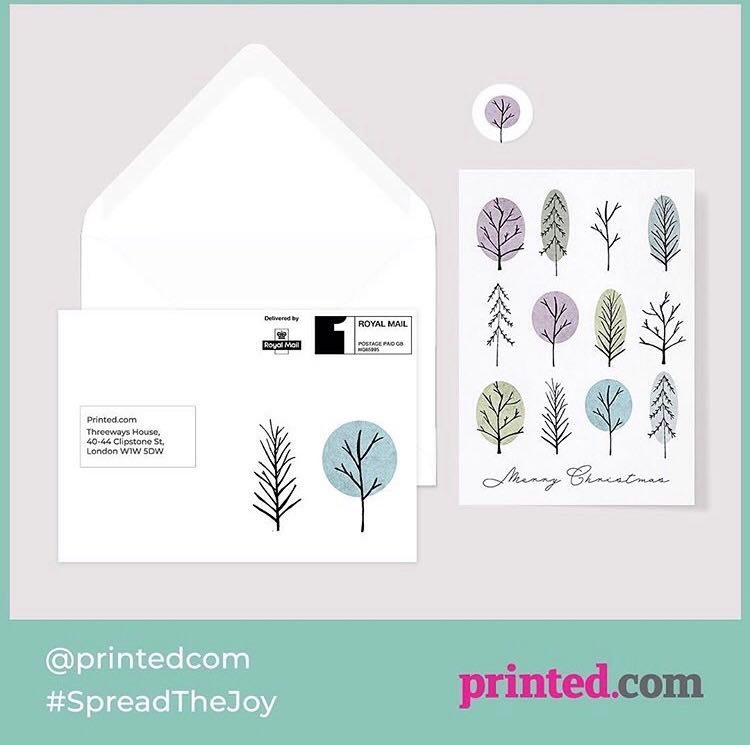 And the runners up keep on rolling! Simple but striking, this charming wooded design by the lovely Wendy Malkin was made for Edinburgh Dog and Cat Home.
Penny Dread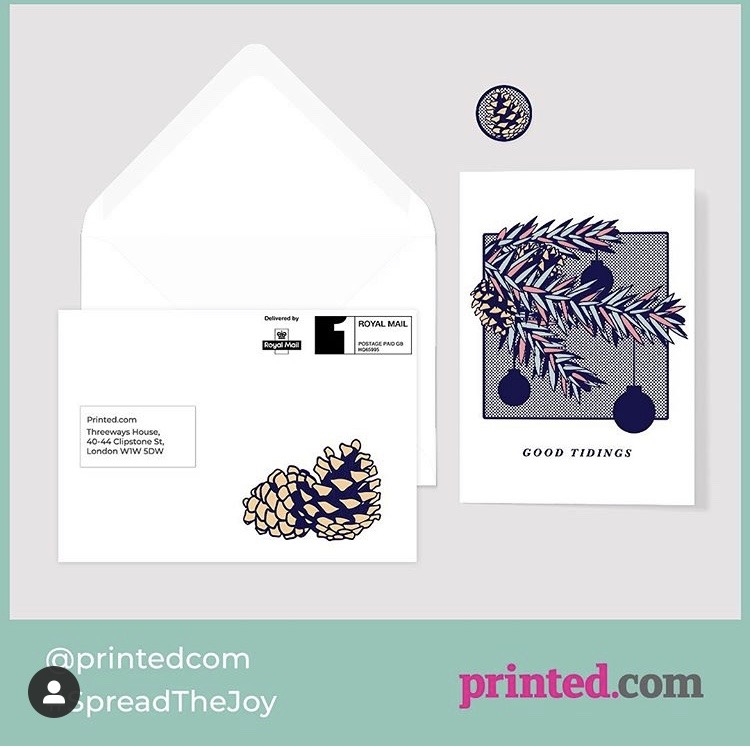 The last of our runners up, this cool, minimal design by Penny Dread was made for Re-engage, a charity committed to helping tackle loneliness some older people face, by giving them a lifeline of friendship and help, something even more important over the festive period.
And now, just a few of our other favourite entries!
Cutie and the Feast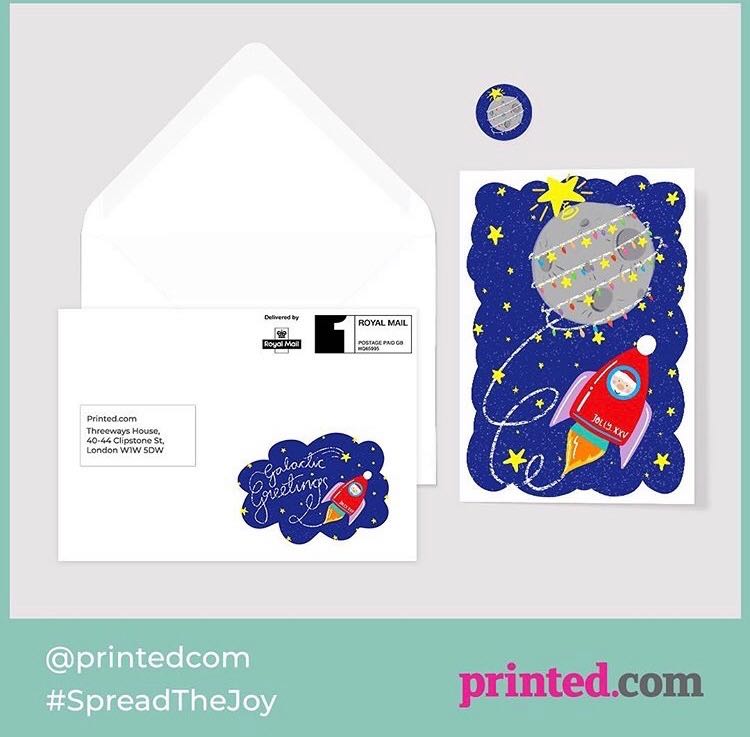 Whoever said Christmas celebrations had to be limited to Earth? Inspired by the anniversary of the moon landing this year, Nicola's created this galactic Greeting Card for the Miscarriage Association.
Becky Hampson
What's more festive, a Christmas tree or a gingerbread man? Why not have both at the same time? Well, this sweetly warm design by Becky Hampson certainly delivers. She created it for Home Start UK, a charity made to help families with young children through tough times.
V&Me Paperie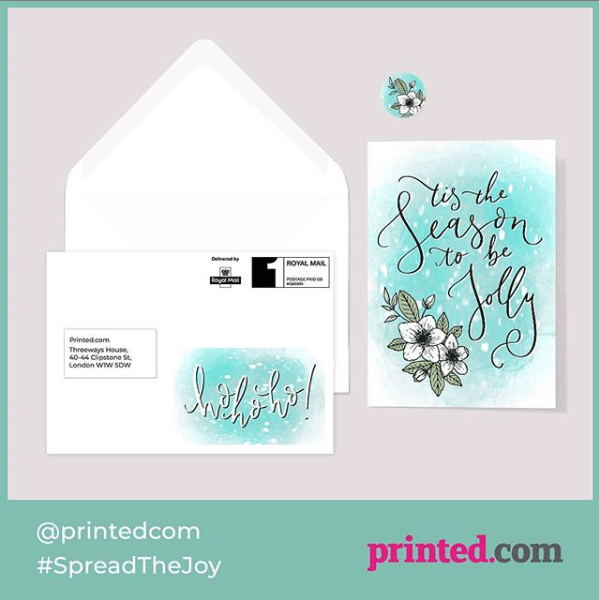 Colourful and cold, this pretty design by the ever-lovely Lianne was created for an equally lovely cause- Maggie's Centre, a charity helping those dealing with a cancer diagnosis.
Anneka Patel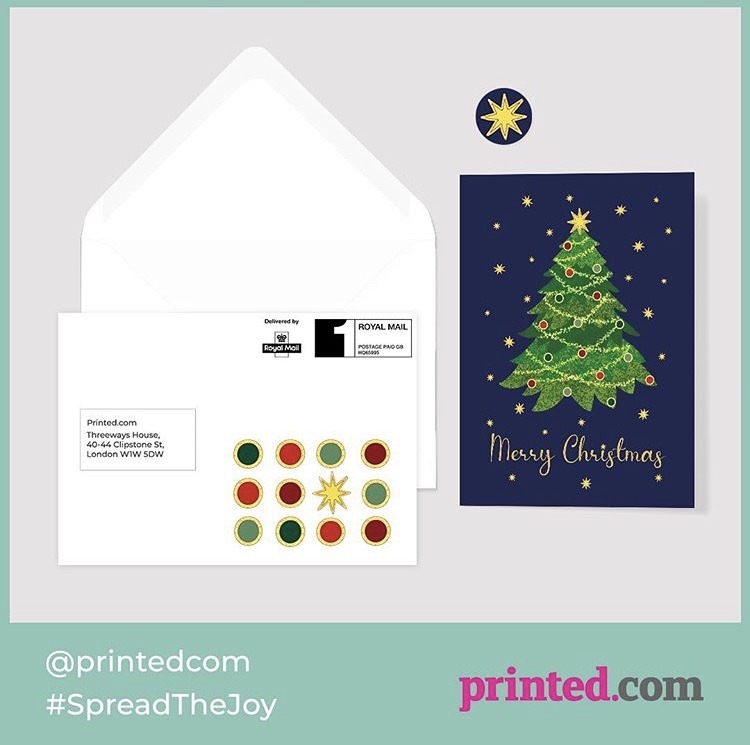 The absolute definition of festive, this Anneka Patel created this design for Bolton Hospice.
Call me Jules Design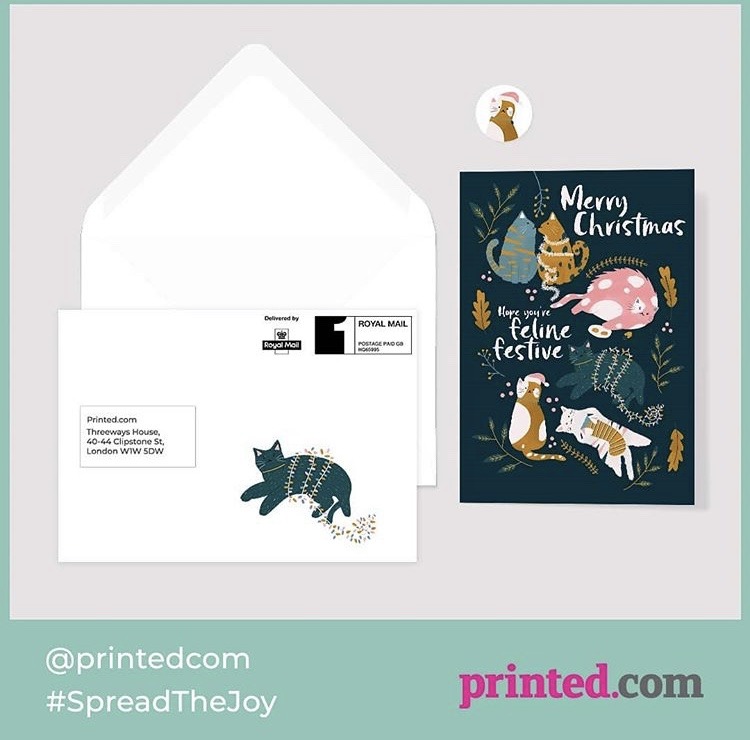 Are you feline Christmassy? We definitely are after looking at this furry and festive Greeting Card by Jules O'Connor! Funny and cute, she created this design for Cancer Research UK!
While we'd love to talk about every entry we received, this post would probably end up being longer than Santa's nice list! So make sure to check out all the amazing designs by searching #SpreadTheJoy on Instagram!
Are you ready for the festive season? From essentials like Christmas Cards and Wrapping Paper to seasonal promotional print and unique Bespoke items, our Christmas store is here to make sure you get your festive print your way.