Prepare to scare – get set for Halloween with our top tips!
October has arrived – and while the best thing about Halloween has to be the free reign to cram as many sweets into our faces as possible (in the name of Trick or Treating, of course) – with it also comes opportunities to sell and capitalise on the holiday season.
If you've not planned a Halloween sale, promo or event, take a look at our tips for utilising the season to maximise your sales.
First of all, why bother?
Halloween might be an American tradition, but it's slowly working its way into British culture too – and you can bet that your competitors will be capitalising on the holiday, so you won't want to get left behind!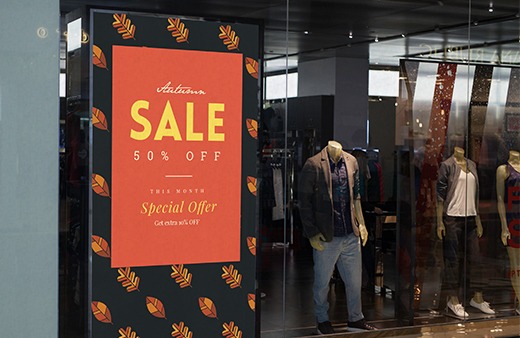 Start small
We're not suggesting you go for a full Halloween takeover here – large scale themed sales and promotions can take months of planning, so start small.
Update your social headers
Just simply adding a little bit of Halloween theming to your social channels can make all the difference – and show your customers that you're actively looking to keep up with themes and trends. It doesn't have to be much, a simple pumpkin here, a cute ghost there could be all you need to do.
Plan a special sale
If you sell on Etsy, online or even in store, think about a promotion that ties in with Halloween. This could be a one-day 'spook-tacular' or a week-long promotion on certain items. Your products may have nothing to do with Halloween, but don't let that deter you from making the most of the holiday.
Think about your messaging
Could you plan some social posts around Halloween? How will you tie this in to your brand? It could simply be a 'Happy Halloween' message on the 31st, or you could go further and add more to your messaging as the month progresses. Think about competitions you could run to boost your engagement – Halloween will be a busy time for brands and businesses on social, so you'll want to have the upper hand if possible.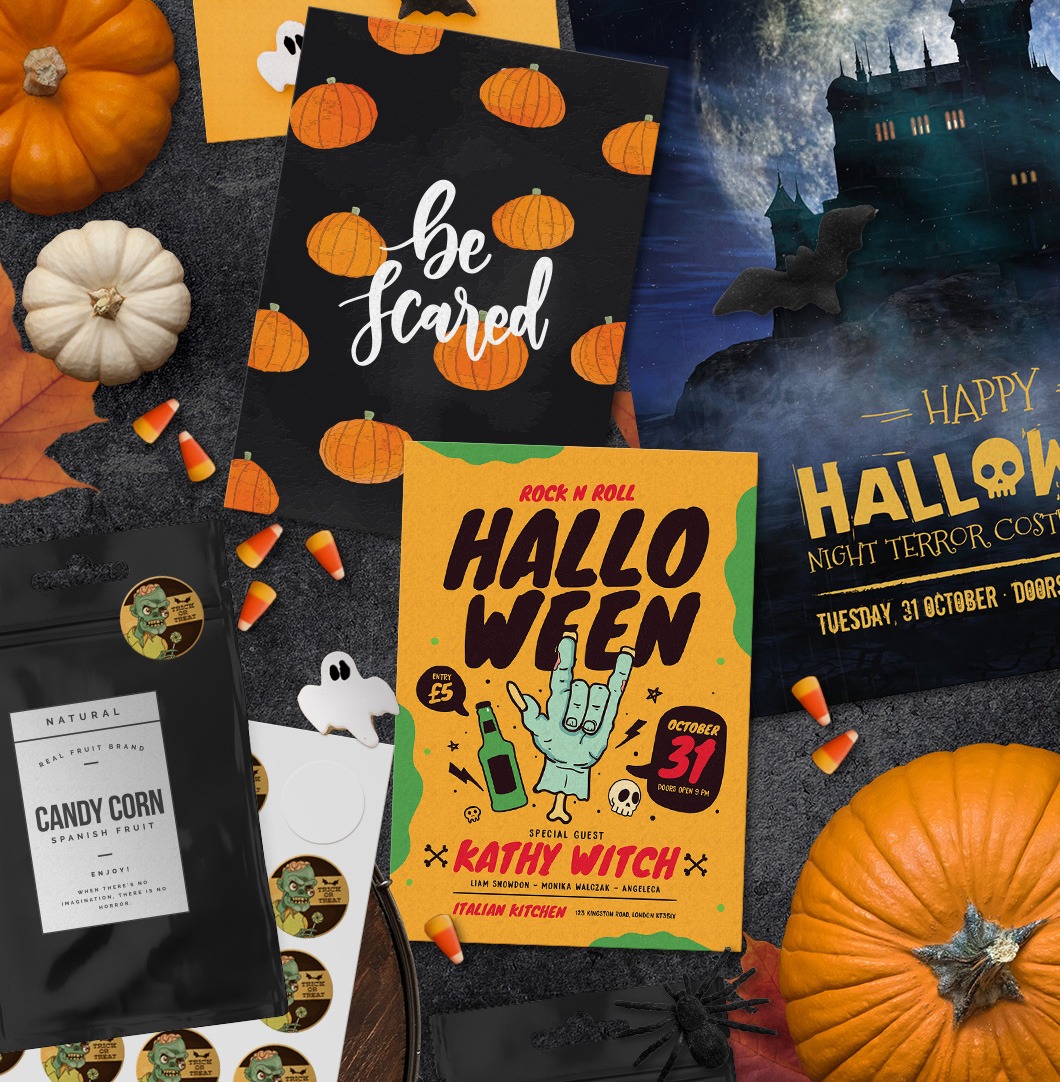 Be a source of inspiration
Your customers will be looking for all sorts of inspiring ideas for the season – from fancy dress costumes to inspiration on how to add a flourish to their interior decorations. Could you be a source of inspiration for them? Think about how your brand or business could offer advice, and be the place that your customers go to find it – keeping them in your world and encouraging them to shop with you.
Are you planning a Halloween sale or event this year?
Let us know in the comments, or share your own tips and advice with us.
Don't forget to tag us in your printed creations too, using #ProudlyPrinted – we'd love to see your spooky designs!
If you're hosting a sale or promotion for the holiday, don't forget, we've got all you need in the Retail Collection – from Posters to Self-Adhesive Vinyl, Postcards and more, you'll find everything you need to make your sale a success.