Get creative with Foiled covers
Adding metallic foiled covers to your print can really bring your artwork to the next level. Foiling at Printed.com is available on loads of products like Business Cards, Invites, Greeting Cards and Wedding Stationery – but if you're looking to add this fancy finish to your Brochure or Calendar covers – we can help! Just submit a quote using our Bespoke form – a member of the team will be in touch within 24 hours with a quote – it's that simple!
But, before you get ahead of yourself, get inspired with some of our top applications for Foil covers… oh and if you need a hand deciphering between Digital and Block Foil, check out our guide here. 
A/W lookbooks
Whether you're a creative, retailer or designer, A/W 2018 is coming, and what better way to make your product range stand out than with Foiled covers for your new season lookbooks? If you're going for prestige, why not choose Block Foiling and get intricate with metallic typography? If you really want to impress, why not choose a Hardback Book?
Notebooks
Whether you create notebooks for resale, as workbooks for staff and students, as charity or conference giveaway or just for you, you can take them to the next level by adding Foiling to your covers. Choose from soft-cover Saddle Stitched, Perfect Bound and Wiro Bound to create your ideal Notebook and get set for the neatest note taking ever. If you need a hand creating your Notebooks, check out our guide, here. 
Metallic menus
If you've got a Menu that needs some staying power, the addition of metallic foil to a luxury textured stock can take your print to the next level. Elevate even the simplest of designs with a touch of foil in your choice of colours and get ready to seriously impress.
Calendars
From corporate gifts to office essentials, Calendars are a useful tool that no one can be without. If you're creating your own, why not add a touch of Foiling to your covers for dramatic impact that clients, customers, family and friends alike will love?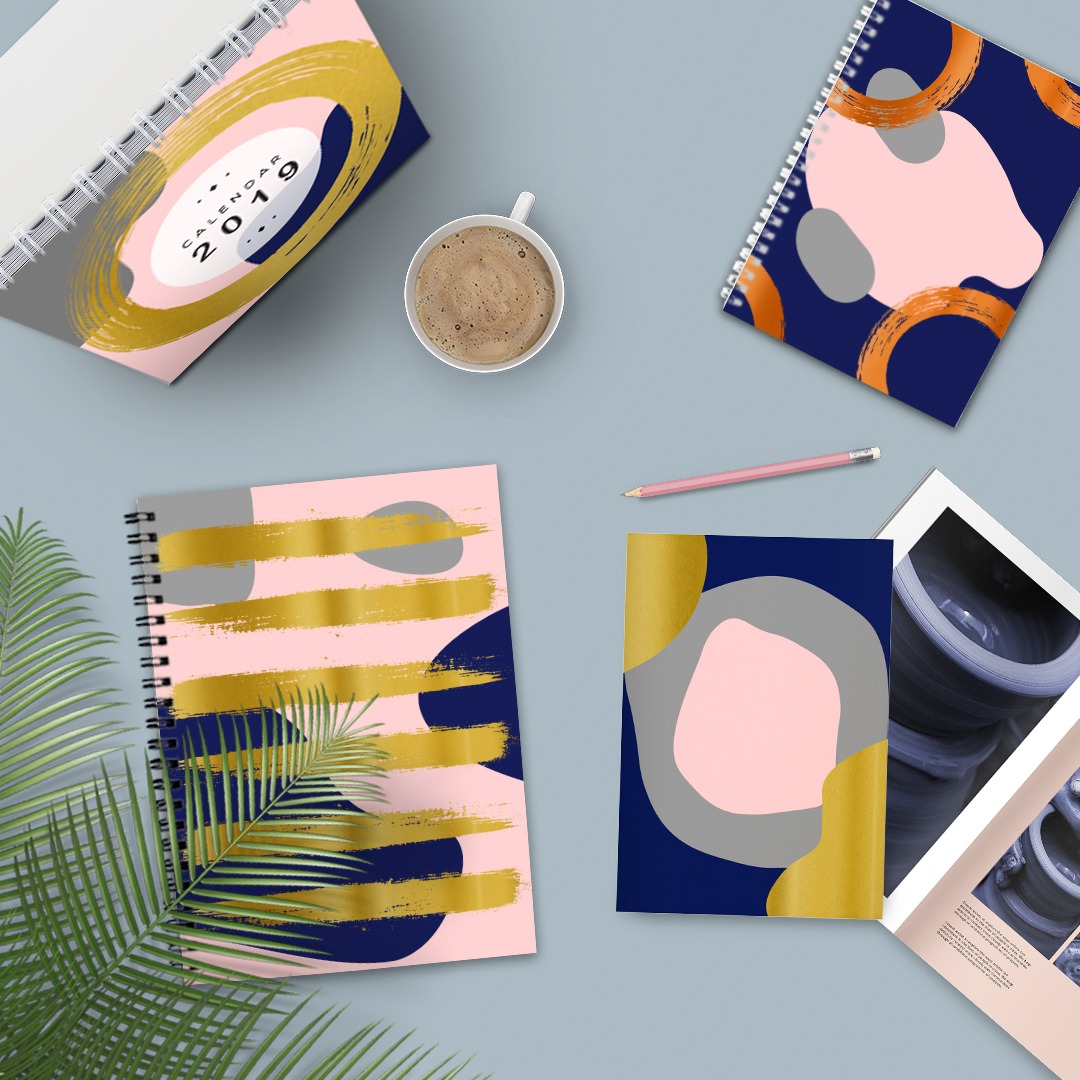 Showstopping end of year projects
Worked hard on a project all year? Give it the love it deserves by binding up your hard work into a gorgeous Brochure, with added Foiling to really go the extra mile.
Product catalogues
If you're showcasing your range of services, what better way to add an extra layer of prestige than with a touch of Foiling? Whether it's an informational guide or a showcase, picking out your logo or subtle accents in delicate foil can really bring your brand to the next level.
Conference packs
Hosting an event or conference? What better way to show that every detail has been thought of than by adding a prestige foiled cover? We can add Block Foiling to your choice of paper stocks, or add Digital Foiling and add durable lamination to keep your packs looking pristine. Whether you choose a Presentation Folder or a Brochure, we'll help you take yours to the next level.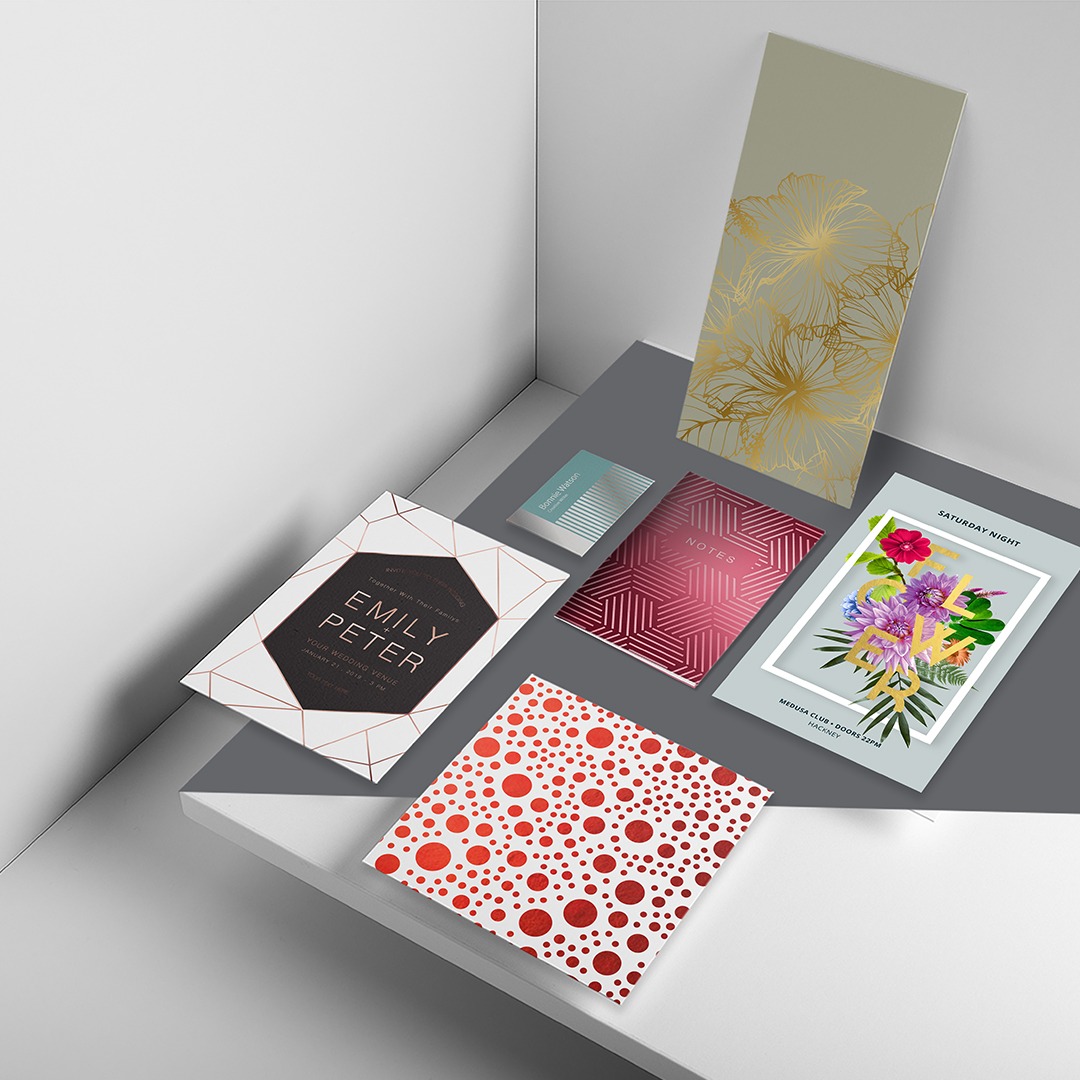 Ready to order? Head to our Bespoke form now and let the team know what you need!
Don't forget to tag us in your printed creations when they land too! We love to see you artwork and you could get featured in our weekly blog series while you're at it. Just use the hashtag #ProudlyPrinted.