Create the perfect Christmas Card
A cooler breeze is in the air, mince pies line the supermarket shelves and the anticipation for the newest John Lewis advert is only growing stronger- Christmas is on the way! You know what that means? It's time to get busy with Christmas Cards.
Greeting Cards have a whole new meaning in 2020 and it's the perfect time to get creative with some fresh ideas. From the simple and sweet to the glittering and gold, read on for our tops tips for paper choices and special finishes, as well as a deep dive into some recent customer inspo…
Picking the right paper
There are plenty of ways you can make your designs as interesting to touch as they are to look at. At Printed.com, we offer a large variety of paper stocks that are perfect for Christmas Card printing. Fressco Gesso has a uniquely soft texture and suits detailed and intricate work, while Pearl Polar or Pearl Oyster are perfect for a luxury card that needs some A-list sparkle. Plus, there's always Silk for when you want the image to do all the talking, as well as a Recycled Uncoated if you're looking to do your bit for the environment.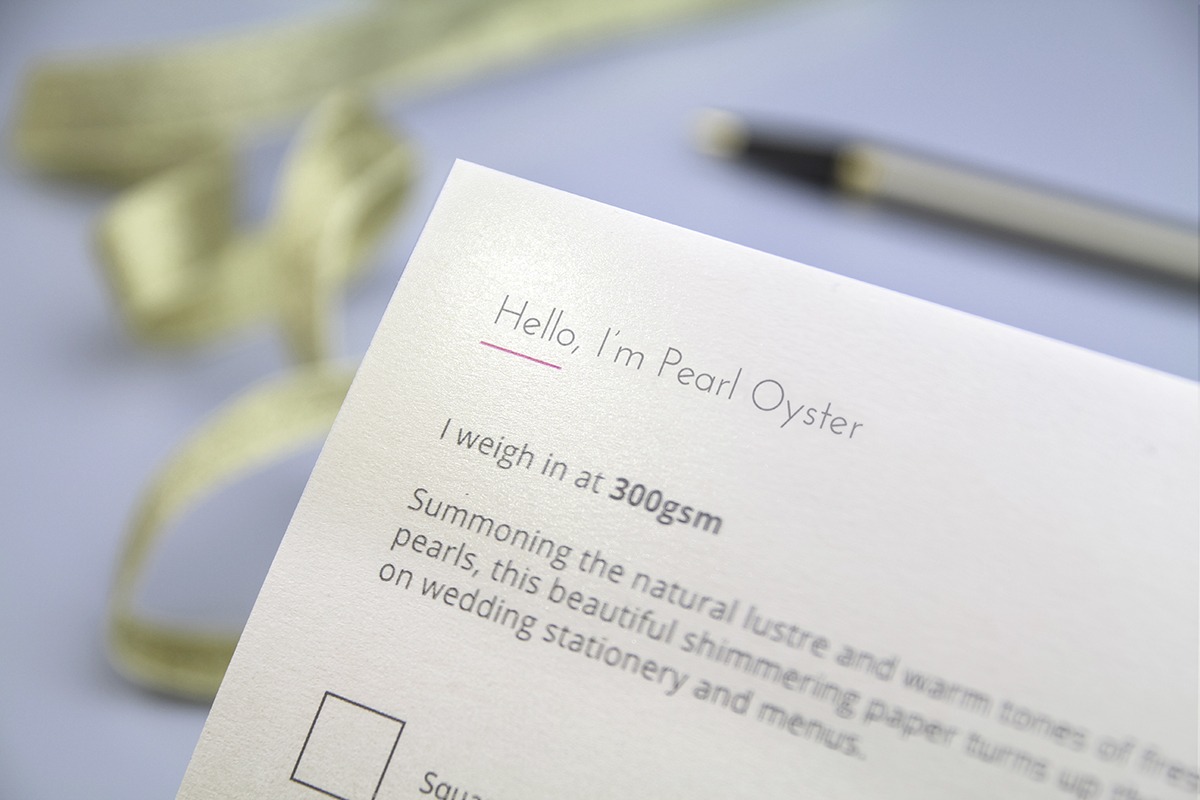 If you're in any doubt, order one of our free sample packs to you can select the right paper for you. (Charlotte please link below)
Order a FREE sample pack
Experiment with fun finishes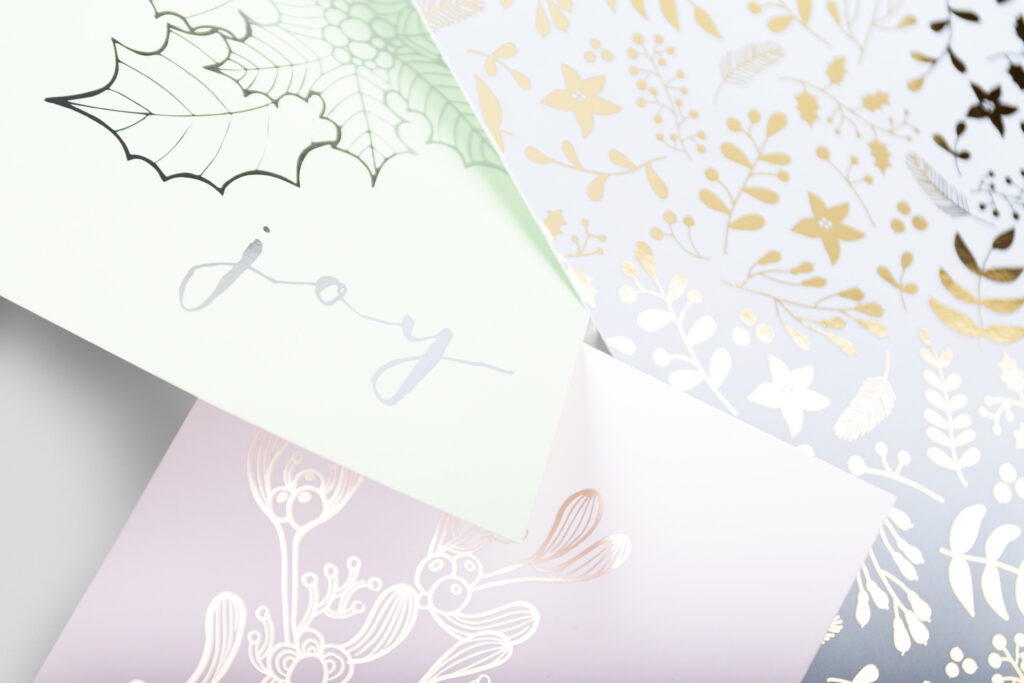 Special finishes are where you can really create Christmas cards a step above the rest. If you're inspired by the festive glamour of the season, try our dazzling shades of Foil. Available in all the Christmassy colours including red, gold and silver, it's a great way to give your designs a high-end feel.
You might also choose to experiment with Laser Cutting, cutting out fun shapes and patterns for a wintry surprise. White Ink also provides the ideal festive finish, and can be used to infuse the spirit of a snowy Christmas into your designs. If you're looking for the ultimate impact, then there's the hardened shine of Spot UV which can look extra special when it catches the light.
Don't forget your Envelopes!
Your Christmas cards may now be up to scratch, but adding the perfect Envelope will have your recipients smiling before they've even opened them! Whether you choose a coloured paper to match your design, a shimmery hue such as gold or silver or a strong texture such as Kraft, the right Envelope will make your card stand out brilliantly against the doormat.
Plus, if you want to add an extra surprise, slipping a custom Envelope Liner inside will give your card some extra charm. Decorate with a monogram, festive pattern or image of your choice!
Christmas Card inspiration
With almost countless ways to get creative, getting started on your design can feel like an impossible task. Don't worry. If you're stuck for ideas, why not take inspiration from some of our recent customer creations?
Bramble & Olive
What's your favourite Christmas song? If you're partial to a bit of Cliff, this musical card by Bramble & Olive is a perfect choice. Simple yet stunning, this cute kissmassy design looks even better when paired with it's matching Envelope. Why not see if you can incorporate your favourite festive jam into your next design?
Dan Hill Illustration
You like bears? How about bears in Santa hats? We thought so!
Whatever your favourite animal is, whether furry, fanged or flying, take a leaf from the amazing Dan Hill's book and see if you can give it a festive spin. With a bold background and simple typography, the fluffy simplicity of these designs do all the talking and are great for any animal-lover in your life.
Poppekins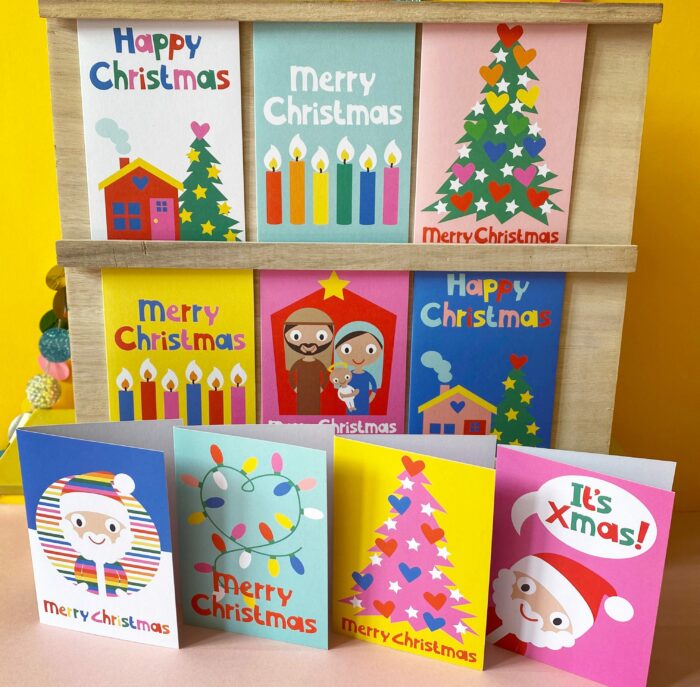 If you're thinking about creating a collection of Christmas Cards, this festive frenzy by Poppekins is a fantastic example. If you've got a plethora of different design ideas, you can tie them together by reusing a few similar features such as the rainbow colour palette of these cards.
And Hope Designs
For Christmas Cards that feel as good as they look, why not try a textured paper stock? This beautiful Edinburgh watercolour scene by And Hope Designs is printed on the wonderfully tactile Fresco Gesso. The soft ridges of this paper give any card a much more luxurious feel.
Duck Egg Designs Co.
Already dreaming about the sweet treats of the season? If you're a fan of all the sugary delights that come with Christmas, these simple cards by Duck Egg Designs co are just the ticket! Part of a holly jolly collection, these designs are the perfect way to get mouths watering and tummies rumbling before the dinner table is even set. Why don't you try adding your own favourite festive food to your Christmas Card designs?
AV Typography
We're always a fan of typographic designs and this card by AV Typography had us smiling the instant we saw it. If you've got a favourite phrase or festive joke, why not make it the focus of your Christmas Card printing? Just make sure to keep your background simple so your words can do all the talking.
Letters & Lines Art
We're rounding off our Christmassy customer inspiration with another fantastic typographic design. Adorned with decorations, this card by Letters & Lines Art shows how you can put your own creative spin on the most classic of Christmas phrases. Paired with a rustic Kraft Envelope, this Christmas Card print would look wonderful hanging from any tree.
#SpreadTheJoy and win £250 worth of print for charity!
Ready to get those creative juices flowing?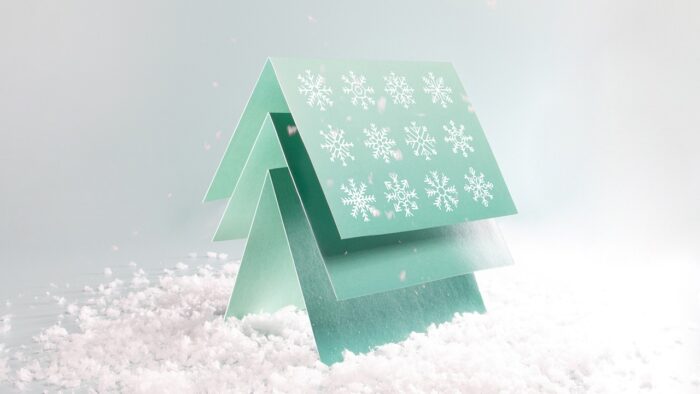 Our annual Christmas Card competition is BACK! Once again we're giving you the chance to design our festive card, Envelope and Sticker with the winning design receiving £250 worth of print for a charity of their choice as well as 5,000 Printed Points for themselves!
All you have to do is download the template, add your design and then upload it to Instagram! Just remember to tag us @printedcom and use the hashtag #SpreadTheJoy as well!.
Make sure check out some of last year's entries and read the terms and conditions below.
Are you ready for the festive season? From essentials like Christmas Cards and Wrapping Paper to seasonal promotional print and unique Bespoke items, our Christmas store is here to make sure you get your festive print your way.