10 tips to get your business ready for Christmas
Incase you weren't already aware, Christmas is just around the corner, and as a business, you need to start getting prepped.
Yes, we know we haven't even made it to Halloween, Bonfire Night or Black Friday, but if you're not already getting set for Christmas you'll get left behind when it comes to your competitors. The key is to be prepped and be ahead of the game, so follow our 10 tips for success to make sure you're ready.
If you're all set with your planning, head straight to our Christmas Collection to shop all the print you'll need for success. Whatever your business, from retail essentials to everything you'll need to post and package your products, plus all the little things like Stickers and Labels and even Bespoke Christmas Crackers!
Explore the Christmas Collection
1) Have a plan
Your plan needs to start from around now (at the latest early-October) and stretch right through until January.
You should include things like social posts, sales, marketing efforts (like Leaflet drops), events (if relevant), and email marketing. These don't have to be extensive if you're a small business, but knowing when and where you're going to promote yourself is key to standing out.
2)  Take stock of what's worked well this year
If you had a particularly successful sale or event, make note of what went well, and think about repeating that process.
If an email campaign resonated particularly well, could you replicate it with a Christmas theme?

Did your customers respond well to a free delivery campaign or a seconds sale?

The main thing to look at here is what went well and simply repeat the process!
If you can reach the same customers as last time and get them to come back again, you're already winning, as loyal customers are 'cheaper' to acquire and usually generate more profits.
3) Update your branding
A strong brand is key to standing out, so make sure yours is ready for the Christmas rush. If you're a new business, you might find that your marketing and branding has been a little ad hoc, so now's the time to whip it into shape!
Make sure your logo looks the best it can across all of your marketing material (both printed and online), use consistent colours and think about how all of your efforts would look if they were printed and laid out in  front of you.
Are they disjointed?

Do they work together?

Could you tell they were all from the same brand if you were a customer?
If they do, great! Keep going. If not, it's not too late to streamline your efforts.
4) Think about how you'll dress your shopfront
Now, this doesn't have to be in the literal sense. If you have a bricks and mortar store, you'll need to think about how you want to display your christmas collections, with things like Roller Banners, Posters, Leaflets and Flyers, Stickers and Gift Tags (if you need inspiration, head to our Christmas Collection) but it's just as important to make sure your online store is cohesive too.
Think about your website – will you have an updated Christmas banner?

Will your social media reflect the same tone?

Will your email marketing carry the same banner as your online shop?

Will you use display ads?
5) Make your VIPs feel special
Will you be sending gifts this year? Whether it's a Calendar for your best customers or a Christmas Card and email promo to your loyal base, Christmas is the time to reward your database of customers. Customers are looking to shop at this time of year, and if they have an extra incentive, it could be the key driver to encourage them to spend – and spend more!
6) Get rid of your slow moving stock
Everyone hosts sales around Christmas, making it the perfect time to shift some stock that hasn't done so well this year – making room for your new products and collections. Use your plan from earlier to highlight what didn't work so well and use this as an opportunity to sell!
7) Update  your online stock
Once you know what's going to be going on sale, what you're promoting and your key stock, make sure it's easy to access online, and presented well.
Take new photos if you need to and update any product descriptions.

Make sure every element of your business is represented well.
If you spend time getting your branding in check, don't let your product shots and descriptions let you down when customers find you online!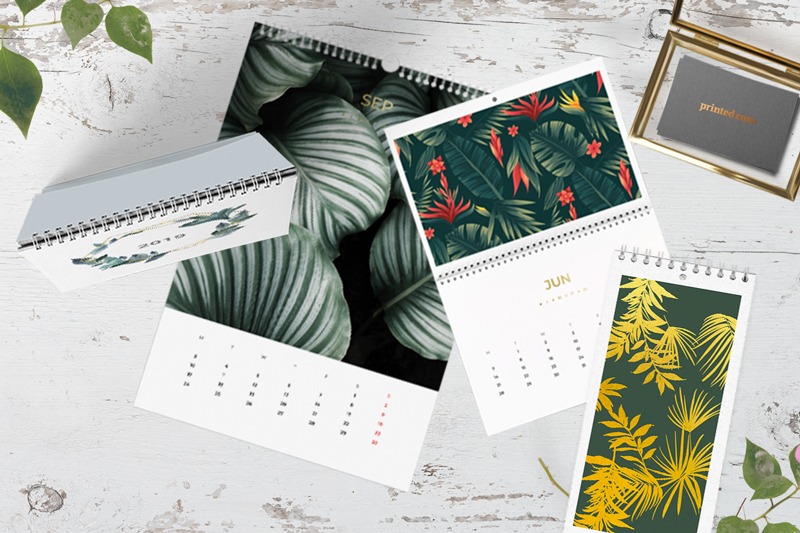 8) Budget, budget, budget!
Having a budget in place now is crucial to ensuring Christmas success. Look at your current ad spend and ROI, work out how much you're spending on marketing and get a plan together. If you're going to need extra marketing collateral, can your budget stretch to it?
Make sure you've planned what you'll need and when, so that when you hit the New Year you're ready to take on the rest of the year.
9) Review your reviews
Sounds strange, but this is super important. New customers will want to check you're a reputable source, and if your reviews don't back you up, you're going to fall by the wayside.
Check your good reviews are front and centre – can you display them via a widget on your emails?

How about highlighting them on social?

Remove any negative ones (if possible) and let your customers spread the word for you.
10) Be clear on your shipping dates
This one will come a little later, but it's a good idea to get ready. Draft blog and social media posts that let your customers know when they need to order by to get your products in time for Christmas.
Here are some key dates to be aware of for 2018
23 November – Black Friday

26 November – Cyber Monday

18 December – Last posting date for 2nd Class, Royal Mail Signed For® 2nd Class and Royal Mail 48®

20 December – Last posting date for Royal Mail Tracked 24®

21 December – Last posting date for 1st Class, Royal Mail Signed For® 1st Class and Royal Mail Tracked 48®

22 December – Last posting date for Royal Mail Special Delivery Guaranteed®
Explore the Christmas Collection
While you're here, why not checkout our Christmas timeline? It'll keep you on track right through 'til the big day!