Wedding print for a perfect big day
With a summer of big days in full swing, now's the time to get printing your clients essential wedding print.
To help you get inspired, we asked a newlywed from our very own team to show us his on-the-day wedding print creations. Take a look at these creative Order of Service, Menus, Table Plans, Bespoke favours, and Table Names from our very own email guru­­, Lucian.
Order of Service
Guide guests through the big day with a custom Order of Service. Lucian chose our Multi-Page option for his wedding print and paired his cover with the textured Fresco Gesso paper stock to highlight the subtle floral design.
Menus
With 18 luxury paper stocks to choose from, creating the perfect Menu is easy. Lucian's A6 Flat Menus in Tintoretto Gesso stock were designed to sit on the tables in their own miniature A Board – bringing a new dimension to his wedding print.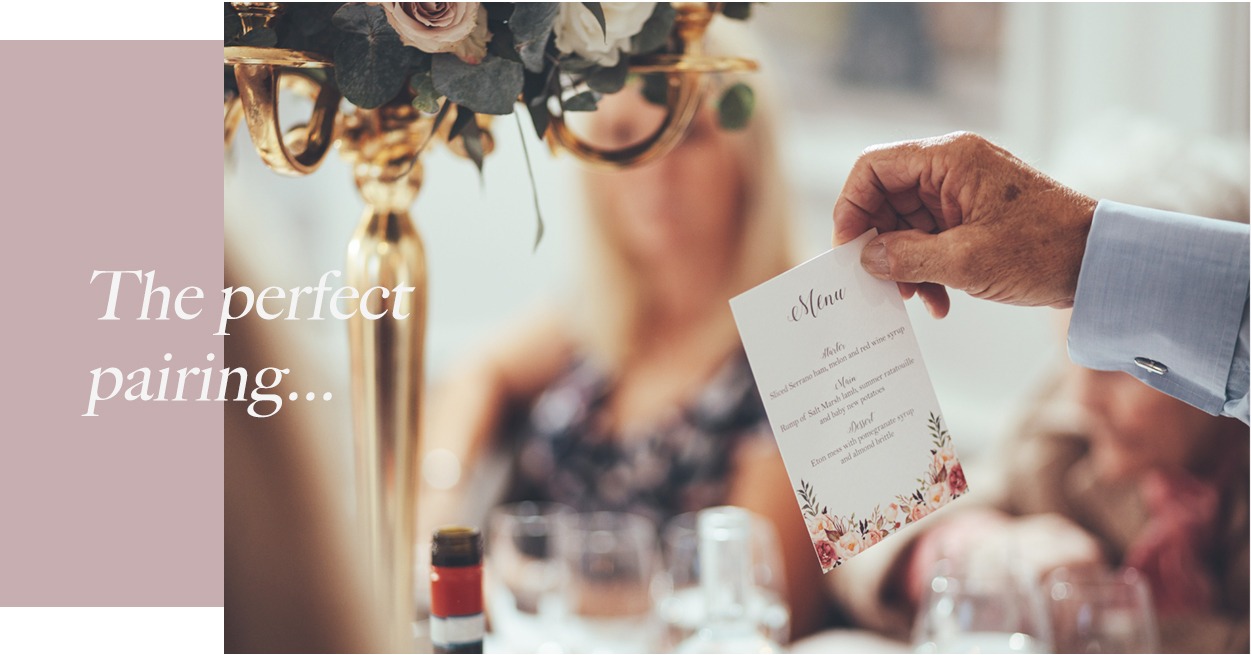 Mounted Table Plan
The Table Plan and Table Names are an opportunity for your clients to get creative and show off their personality as a couple. Lucian and Amy nailed it with their movie poster themed seating plan.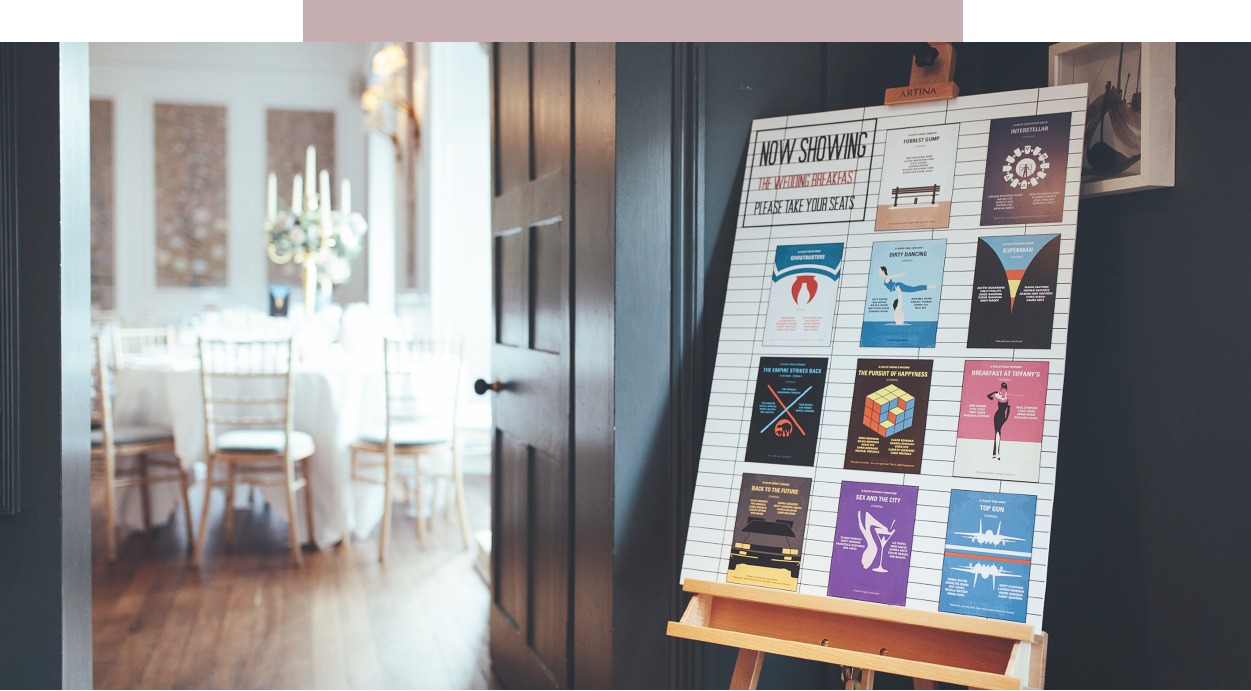 Table Names
Bring tables to life with Table Name prints in a choice of paper stocks. The sky's the limit for your client's ideas, we'll help you bring them to life no matter what you choose – after all, we're all about choice when it comes to wedding print!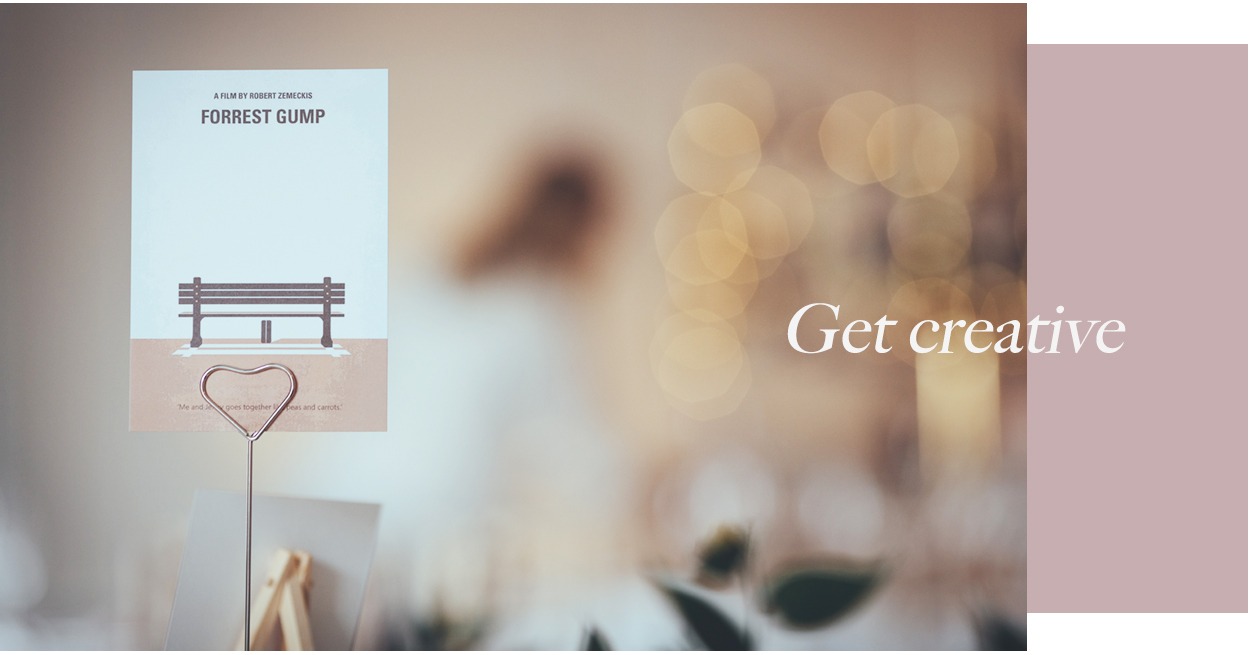 Bespoke Wedding Favours
Custom printed Bespoke favours are the finishing touch to your clients suite. Lucian created his Fresco Gesso Gate Fold Leaflets to enclose lottery tickets, and sealed them all up with a Sticker!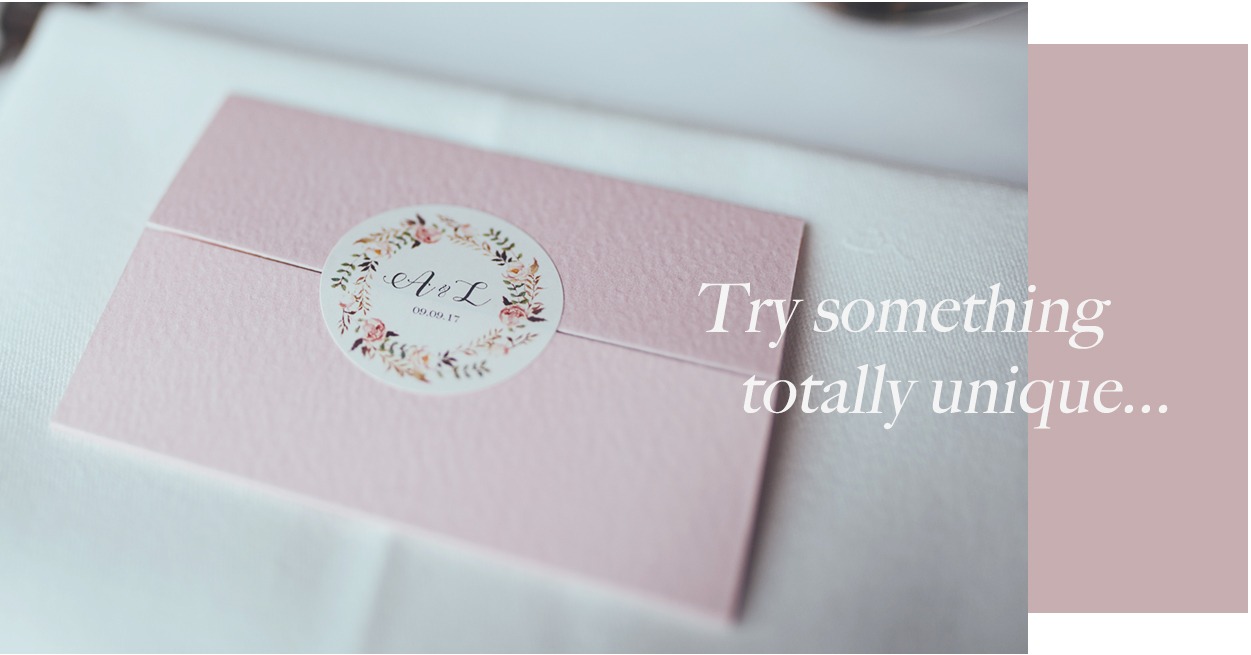 We hope you're feeling inspired by Lucian's on the day Wedding Print!
Why not check out what's on offer and create your own custom wedding stationery?