Top tips for creating beautiful Name Tags
Whether you're hosting an event or having a party, making those first introductions is crucial – but how do you ensure that everyone knows who's who? With Name Tags of course! (They're also perfect for naming your back to school essentials like notebooks and pencil cases too).
From the simplistic to the intricate, branded to beautiful, there are so many ways to create yours, so where to start?
First of all, decide what size and shape you'll be creating yours. Our Name Labels are ideal for the job as they give plenty of space, and they can easily be written on (using a Sharpie is best). You can choose between round, in 37mm and 51mm and also rectangle, in 96 x 51mm. You can also choose between standard white gloss and waterproof too.
Get started by downloading your Name Tag template, so you can get your artwork set for print perfectly.
Next, decide how you want yours to look. Will they be branded? Coloured? Will you add quirky imagery? The choice is yours!
To create Name Tags that really stand out at corporate events, we suggest starting with your brand, logo and colours. If you're hosting a party, think about the theme and colour scheme. Here's some tips to get you started!
Design your Name Tag with a coloured border first (or patterned, if you're so inclined!).

Remember, if you're adding your logo, it'll be small, so consider this when designing.

Make sure to leave a large enough space for people to write their names clearly – otherwise the whole point of Name Tags will be lost
Here are some examples to get you started…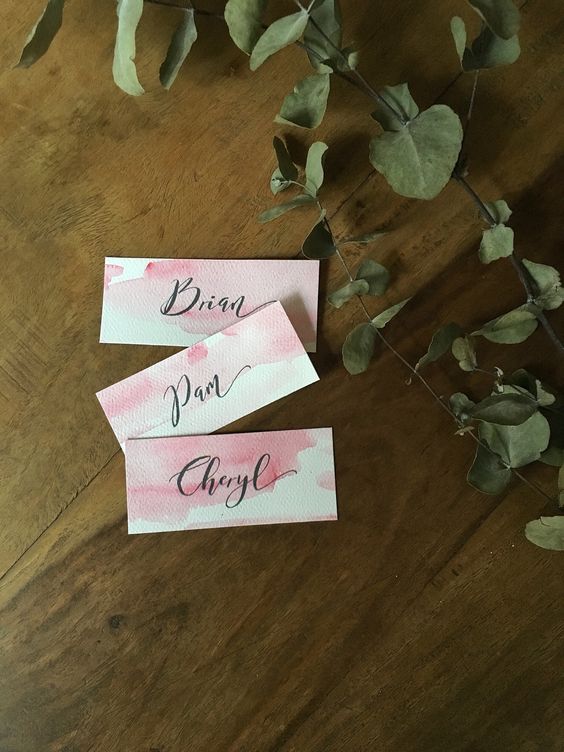 Add a watercolour background like these Wedding Name Tags by Laura Elizabeth Design via Pinterest.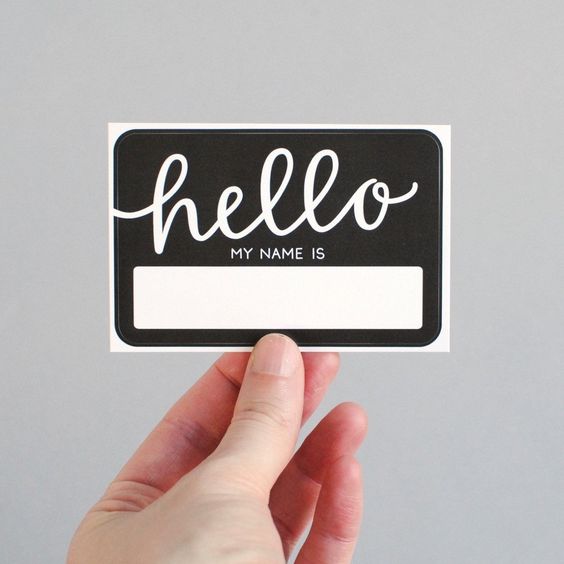 Go for bold and simple typography like these from em dash paper co, via Pinterest.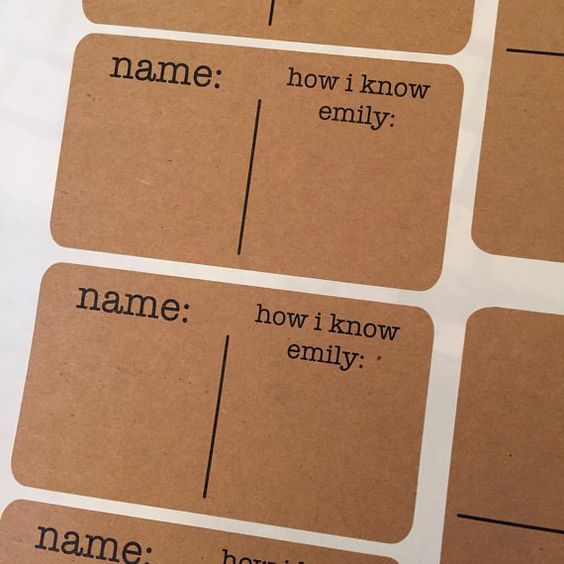 Ideal for hen parties, birthday parties and baby showers, these Name Tags by Charlie Thyme, via Pinterest, give you a little space to add more information. 
Add simple elements like florals for Name Tags that stand out, like these from Paperie and Pen, via Pinterest. The only thing you won't be able to guarantee is that everyone will write their names as neatly as this!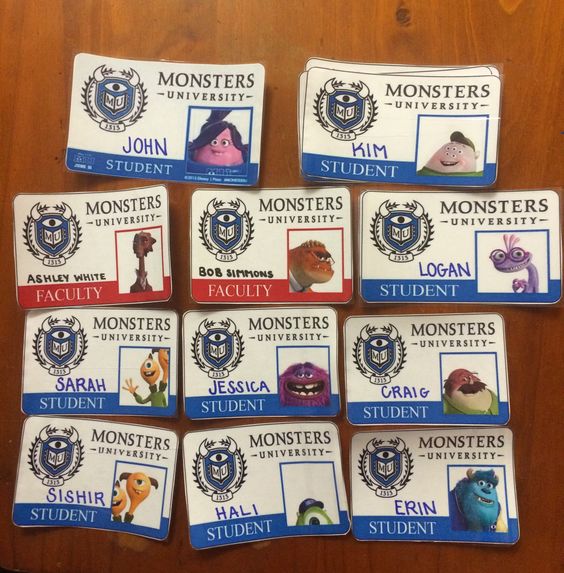 These fun name tags are ideal for a kids birthday party – and the beauty is that you can change the theme to suit any party! From Disney to superheroes, the possibilities are endless. Source: Pinterest.
Have you ever designed your own Name Tags? Let us know in the comments or tag us in your designs using #ProudlyPrinted, we'd love to see!
Want more inspiration? Why not check out our ingenious ways to recycle your Business Cards?