Top five tips for a safe exhibition- museum edition!
A new month brings another COVID-19 update, with more businesses now able to fling open their doors to the public, including museums! While business-as-usual is still a long way off, there are plenty of things you can do to make sure visitors have a fun, educational and (most importantly) a safe visit. Our tailored Exhibition Collection combined with our comprehensive Health and Safety print range can help you get back to business without a hitch.
Read on for our top tips for your grand reopening!
1. Mark out queues and exhibits
Visitors will no doubt be excited to return to your museum space, so make sure to clearly mark out where they can stand and how much distance they need to leave. Social Distancing Tape is a great way to avoid over-crowding, and to help illustrate 2-metre gaps for exhibits or queues. If you have a one-way system in place, then anti-slip Vinyl Floor Stickers can be a simple way to direct people round your space too.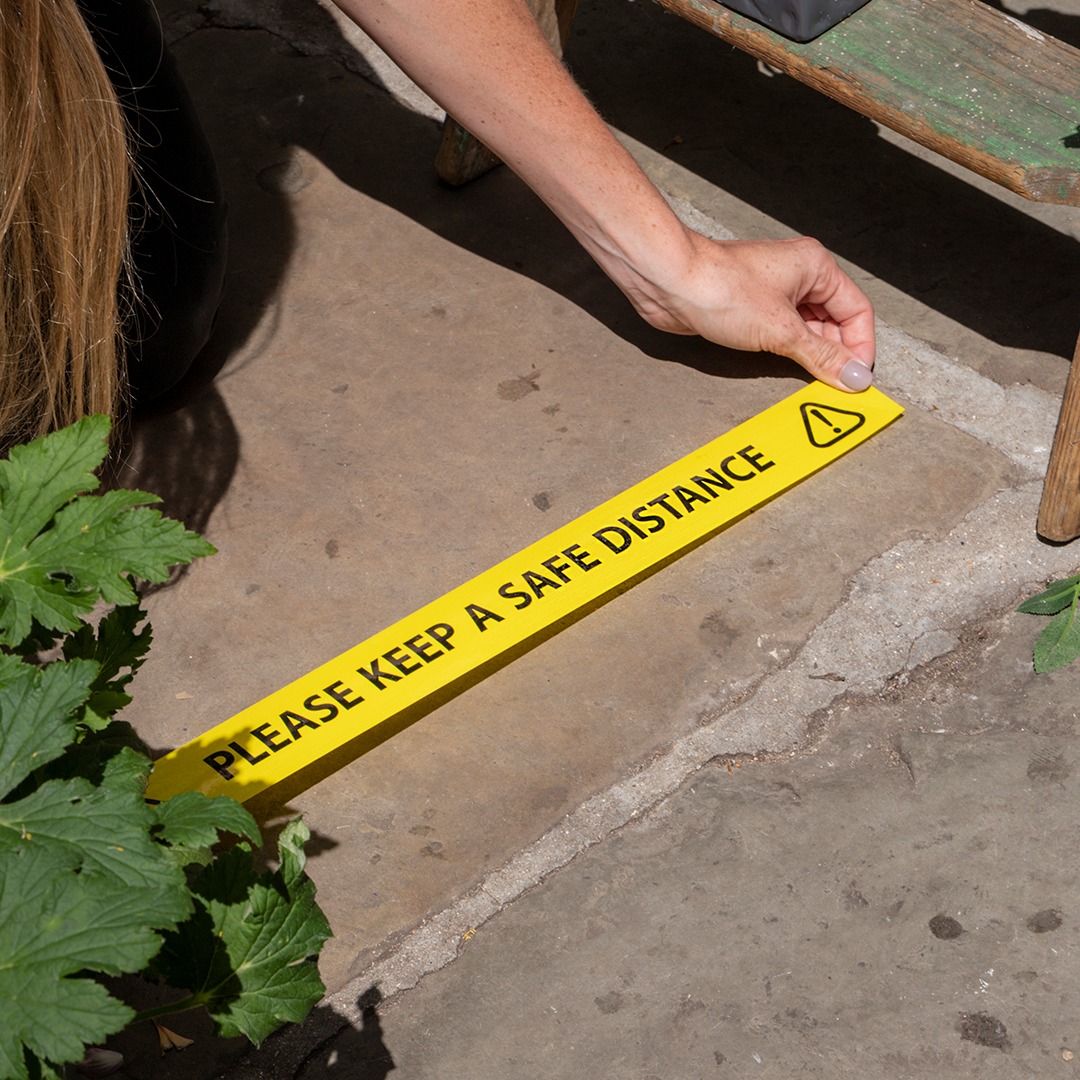 2. Showcase health and safety rules
It's now essential for all public spaces to have a heightened set of rules to keep people as safe as possible. Whatever guidelines you're using, make sure these are broadcast clearly to all visitors both before and during their visit. Aim to share these guidelines on your website and social channels so that visitors know what to expect before they arrive. Clear reminders throughout your exhibition space using Posters, Vinyl Window Stickers and Strut Cards can help give regular reminders at key contact points. These could include areas such as receptions, toilets and eating areas.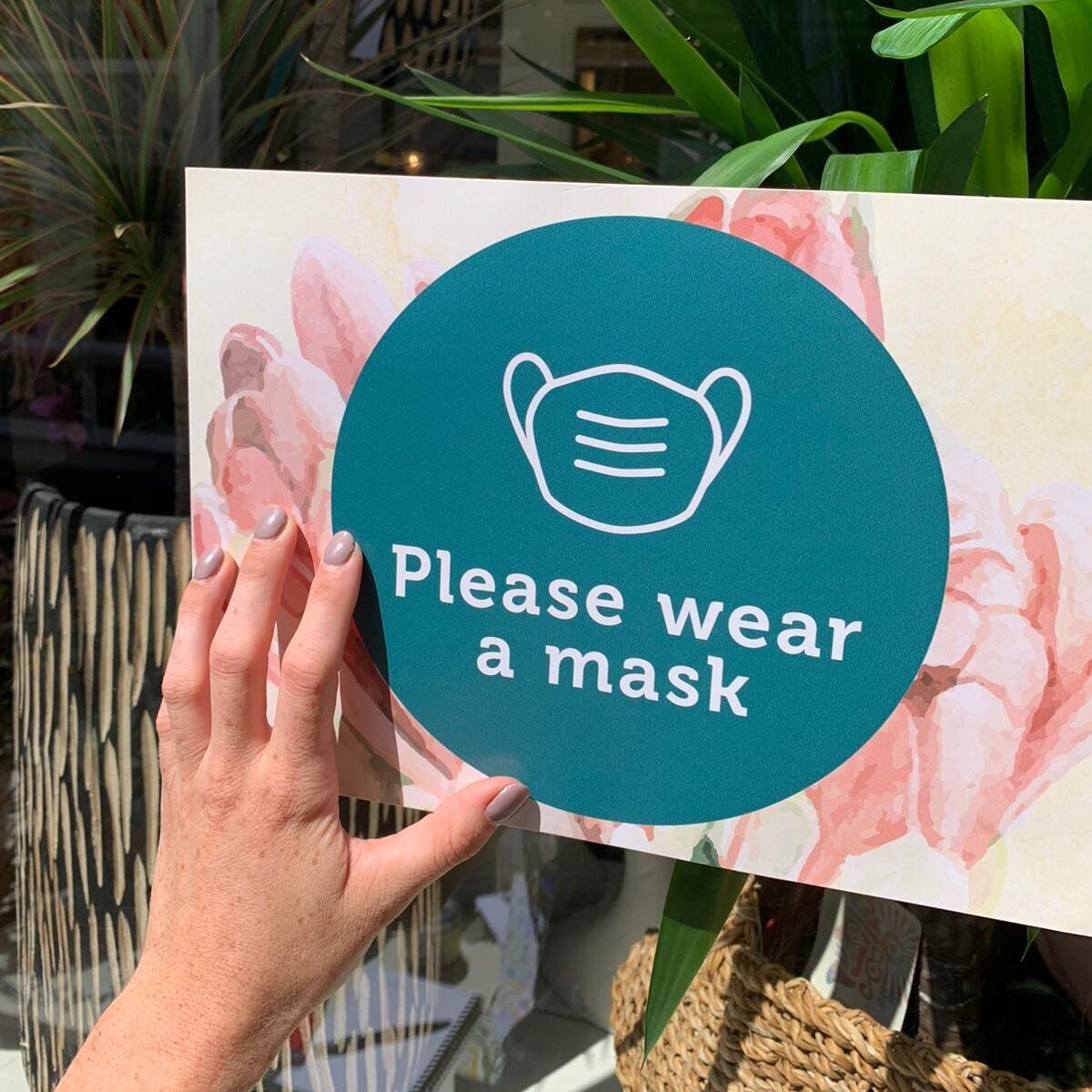 3. Have hand sanitiser available
The need to regularly wash/sanitise your hands isn't going away any time soon, so having clearly marked hand washing stations is a must.
Ensure hand sanitiser is widely available throughout exhibition spaces with each location clearly signposted. A Wall-Mounted Hand Sanitising Station is a great choice if floor space is limited. These come with a pre-drilled mount that you can customise in any way you choose.
If you don't have time to design your own artwork, fear not! We have a host of free social distance messaging templates for a variety of our Health and Safety products, including:
Please wear a Face Mask
How to handwash
Only a maximum number of x visitors at a time
Contactless payments only
Please keep a 2m distance
4. Keep exhibits visible
With new social distancing rules in place, it's important to find a balance between the flow of visitors and the overall enjoyment of the exhibition itself. If you've implemented a no-touch policy or wish visitors to keep their distance, make sure all the information can clearly be read and understood. Consider reprinting artwork or artefact information in a larger format using Roller Banners or Display Boards. Clear Roller Banners are also a great solution to provide a clear barrier between visitors and exhibits to avoid any potential contamination. What's more, each one can be easily wiped clean for added reassurance.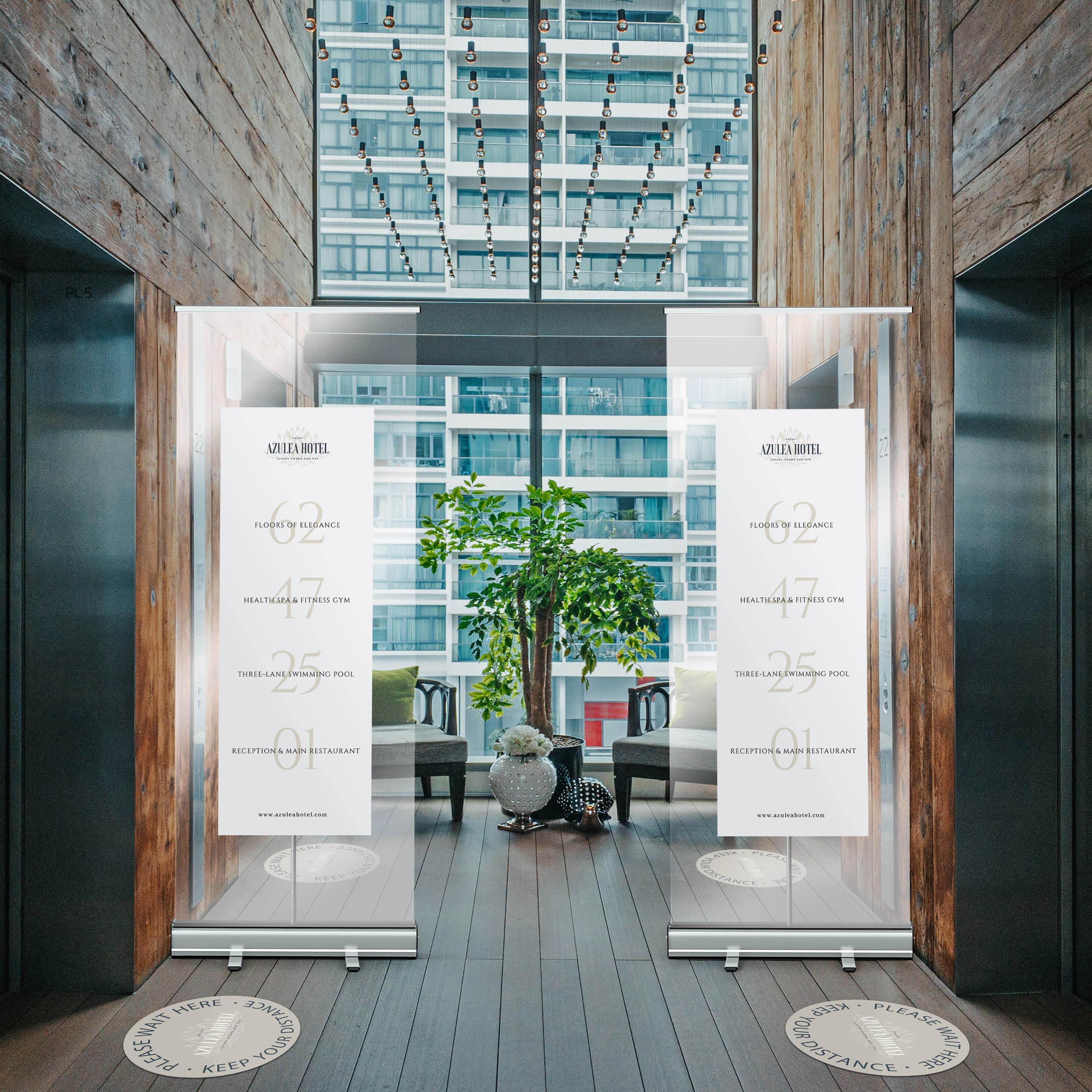 5. Make your reopening memorable
And finally, just because there are new social distancing rules in place, doesn't mean you can't make your exhibition print POP. If you're reopening after a long period of closure, you have the chance to make another first impression to seasoned visitors. Get creative with your space with 'Welcome Back' banners, and decorate with statement Posters to showcase your latest exhibits or events. You could even pull out all the tops with Printed Flags to really let people know you're back up and running.
You may also decide to supply your staff with Face coverings with your museum logo to use while working. Our Personalised Face Masks are machine washable, completely customisable and a great way to extend your brand (see full specs here). Face Masks could also be sold as souvenirs in your gift shop to bring in additional revenue- check out some recent customer inspiration right here!
If you're ready to make the ultimate impression as you open your doors to the public, make sure to check out our full range of Exhibition print.
Good luck exhibiting!