#ProudlyPrinted- The Save the Date edition
Welcome to the Save the Date edition of #ProudlyPrinted.
If you haven't already heard, we're a bit obsessed with all things wedding.
From our huge range of print covering everything from Invitations to Thank You Cards to our Wedding Print Boutique that's chocked full of all the inspiration you could possibly need… we're here to help you find the perfect match. And with Wedding season is very nearly upon us, we've been seeing more romantic designs than you can shake a bouquet at- especially Save the Dates.
The first piece of wedding print you send and the first real impression people get of the Big Day, getting the design of your Save the Date right is crucial. Luckily, this month we've had a ton of customer inspiration and we think it's time to share it!
Want to be in with a chance of winning £100 of Printed Points? Tag us on social using #ProudlyPrinted!
Hannah Illustrates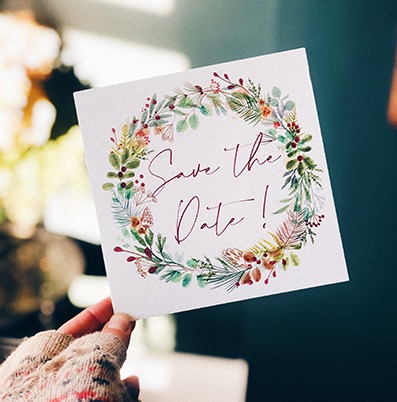 We're kicking things off with the simplistic beauty of this Save the Date by the fantastic Hannah Owen. Printed on Fresco Gesso, the bright white paper really compliments the fun floral pattern and bold looping typography.
Jessica Grace Allen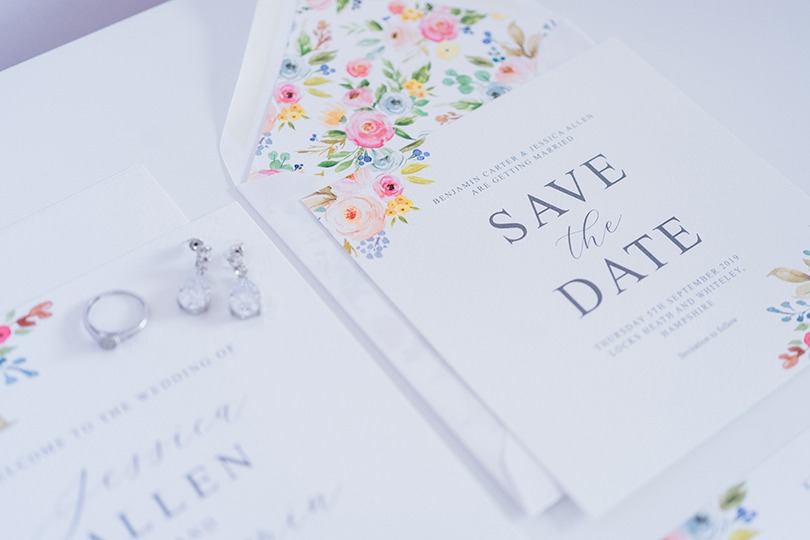 Another fantastic floral design, this time from the lovely Jessica Grace Allen. The soft pastel accents pop wonderfully on the light Tintoretto Gesso paper and the matching Enevleope Liner makes a wonderful surprise when opened!
Kirsty Alice Stationery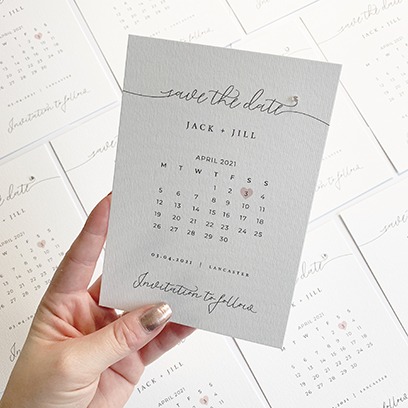 We're in love with this sweet Save the Date by Kirsty Alice Stationery. The Calendar detail adds a level of excitement for the Big Day and guarantees that the date will definitely not be forgotten.
Meraki Stationery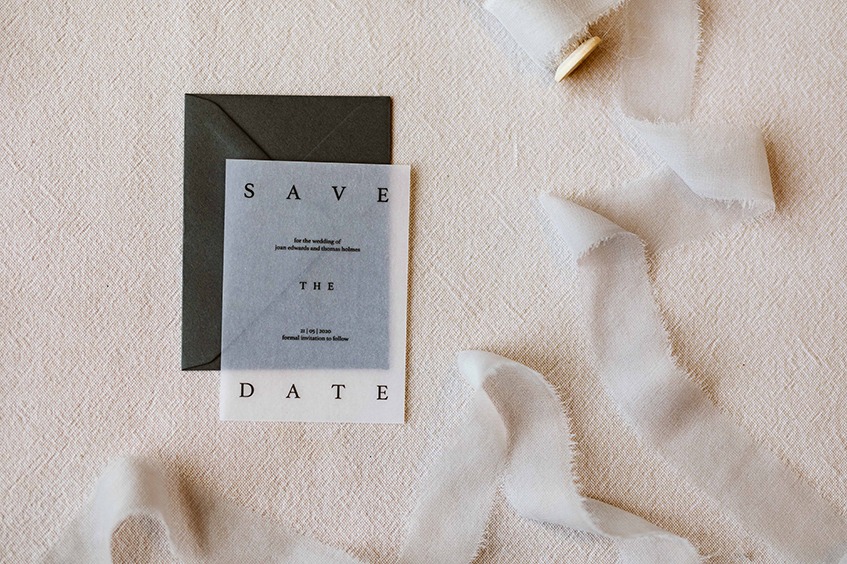 This minimalist design by Meraki Stationery looks fantastic printed on soft Vellum Paper. The translucent finish of Vellum enhances all kinds of designs but is a popular choice for luxury wedding print- expertly showcased here!
Want to find out more about Vellum? Read our guide!
Victoria's Paperie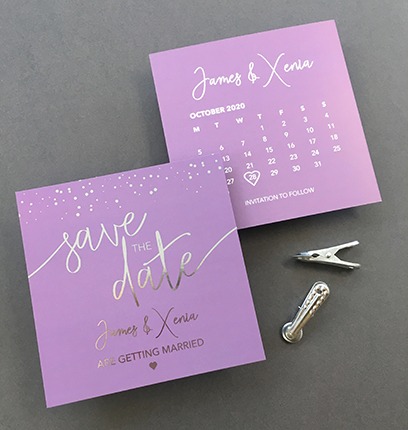 If you're looking for something fabulous and foiled, you can't go wrong with these pretty purple designs by Victoria's Paperie. Highly commended at the Wedding Industry Awards Regional Final, these double-sided Save the Dates shine brightly with Gold Foil details. They're yet another great example of how incorporating a Calendar detail can really add something special to the design.
If you'd like to try foil printing, check out our handy video tutorial to get started.
I Love and Love
Another Regional finalist at the Wedding Industry Awards, I Love and Love wedding stationery really got creative with this design. The faux rose gold foil text effect adds a soft elegance the print and looks wonderful with the overall colour palette.
If you'd like to get up close and personal with our full collection for the Big Day, make sure to order a free Sample Pack or explore the rest of our wedding print.
EXPLORE WEDDING PRINT BOUTIQUE
We hope you enjoyed #ProudlyPrinted- the Save the Date Edition
Remember, if you'd like to be featured on our feed, tag us @printed.com and use the hashtag #ProudlyPrinted so we can see you! We'll be choosing one winner every month so… get tagging!
While you're here, why not check out some other #ProudlyPrinted creations like our Foil and People editions?