Discover our G.F Smith Pastel Papers
Exuding the ultimate in luxury, these thick – 270gsm to be exact – papers are real heavy hitters when it comes to making an impact. With a textured, uncoated finish you can get on trend opulence in four unique shades – Candy Pink, Pistachio, Sorbet Yellow or Cool Blue. Plus, with matching envelopes available, it's easy to create the perfect pastel package – ideal for everything from Invitations to RSVPs and even Greeting Cards.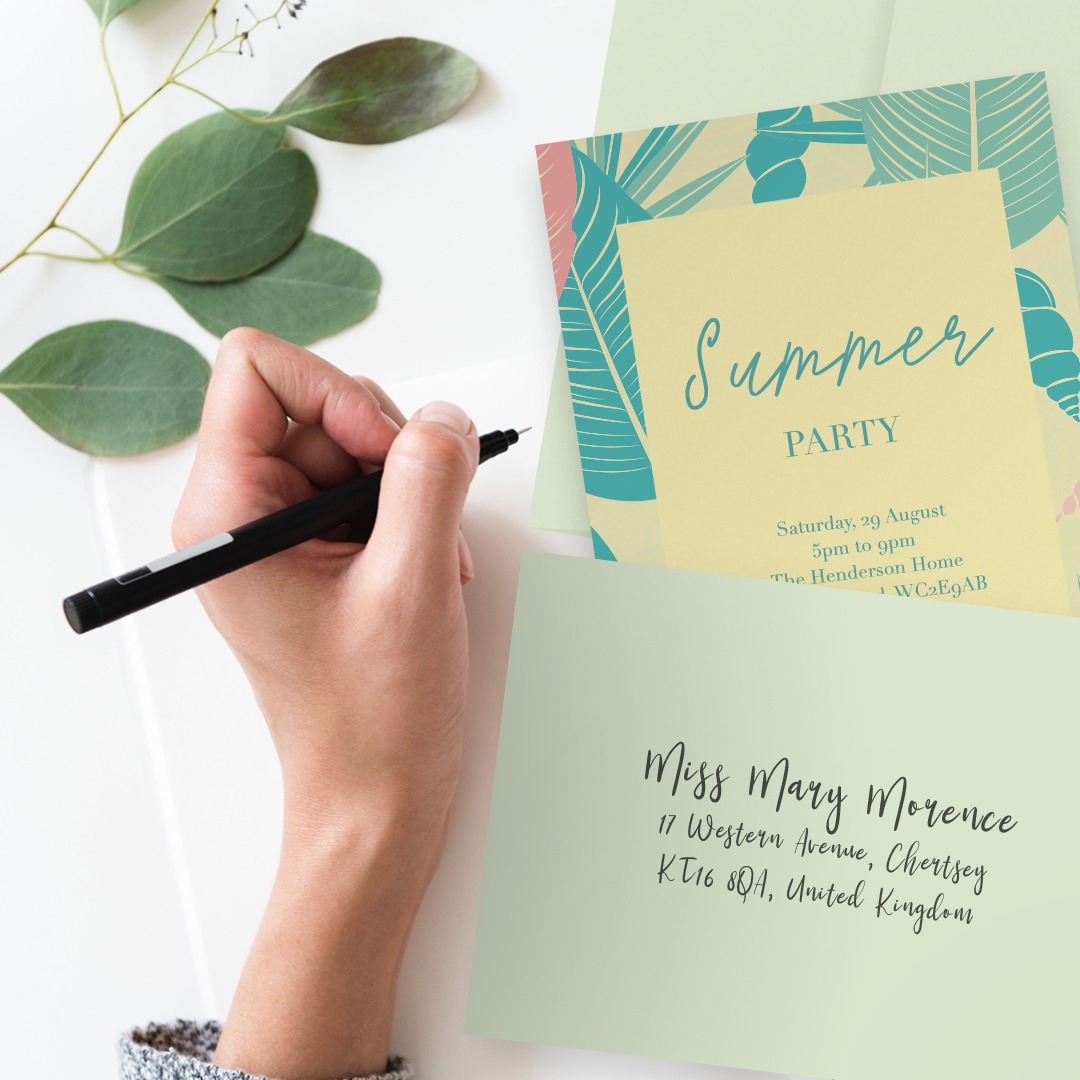 What makes our pastel papers unique?
Sure, you could print a coloured background onto a plain white or cream textured paper stock. And yup, you could even do it double sided – to give the impression that you've printed onto a coloured stock. But, you'll be left with a seam of white running through the middle, as printed inks don't penetrate all the way through your paper. With our luxury range from G.F Smith, the papers are dyed the entire way through, meaning that you get a strong colour, right through to the core.
How to get the most out of pastel papers
As with any coloured paper, the ink you choose to print with will look slightly different than when printed on white or cream paper. This is because you've already got a base hue, and adding external colour to this will affect the way it's absorbed and looks when it comes off the press.
Think about an old school colour wheel – if you start with a yellow base and add a cool pink, your final result will be slightly warmer and orange toned, as you're essentially mixing two colours.
Here's a guide to the shades that work well with each of our pastel stocks: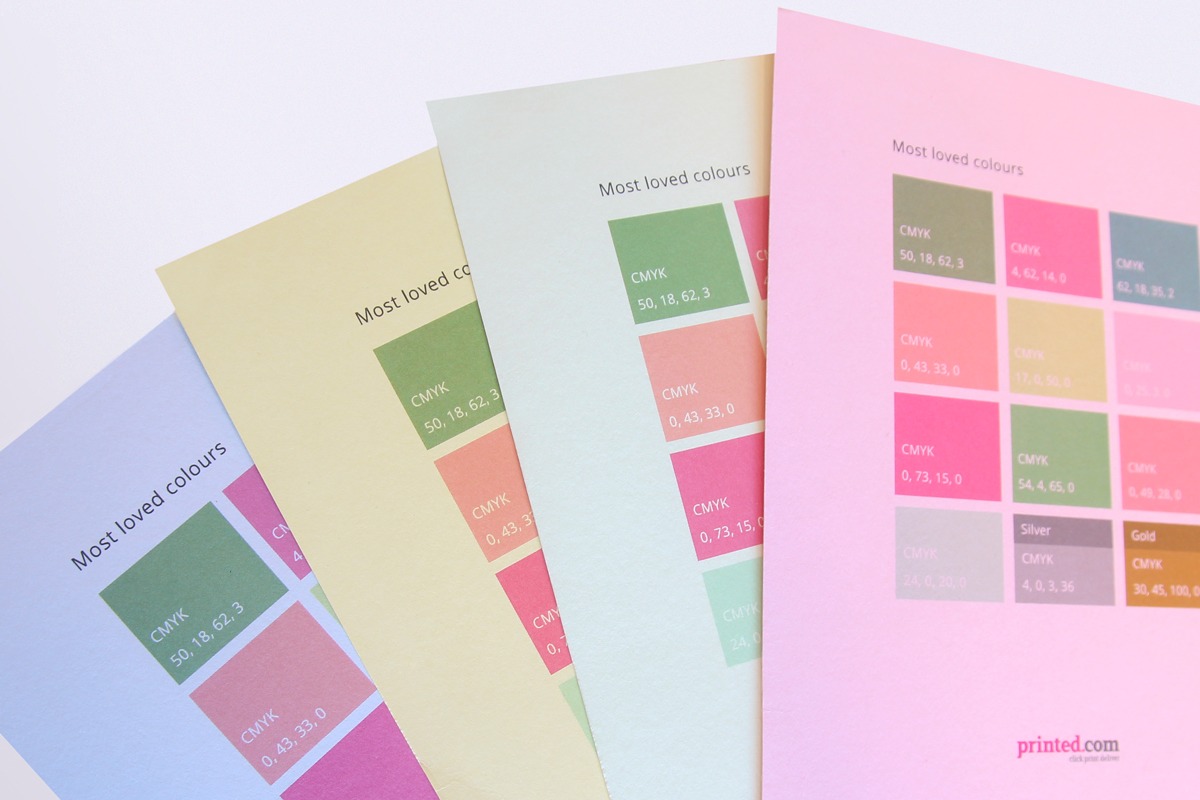 Candy Pink
Choose: Deep and dark reds, pinks, magenta, grey, black
Avoid: Lighter shades of pink (unless you intend on a slightly saturated look), yellows and light greens
Cool Blue
Choose: Deep and dark blues, grey, black
Avoid: Lighter shades like yellow as these will have a greenish hue, pinks will take on a purple tones
Sorbet Yellow
Choose: Reds, orange, vivid pink, grey, black
Avoid: Light pinks, greens, lighter coral or orange shades. Be mindful that Sorbet Yellow will give a warm tone to printed inks.
Pistachio
Choose: Dark greens, deep blues, grey, black
Avoid: Red shades, light greens and blues, yellow and lighter pinks
Our pastel paper stocks aren't currently included in our sample packs, but if you'd like to see an example before you place your order, just get in touch with our Customer Service Team. Drop them an email, chat live on site or give them a call on  0800 840 1430 – Monday to Friday, from 8.30am to 6.30pm.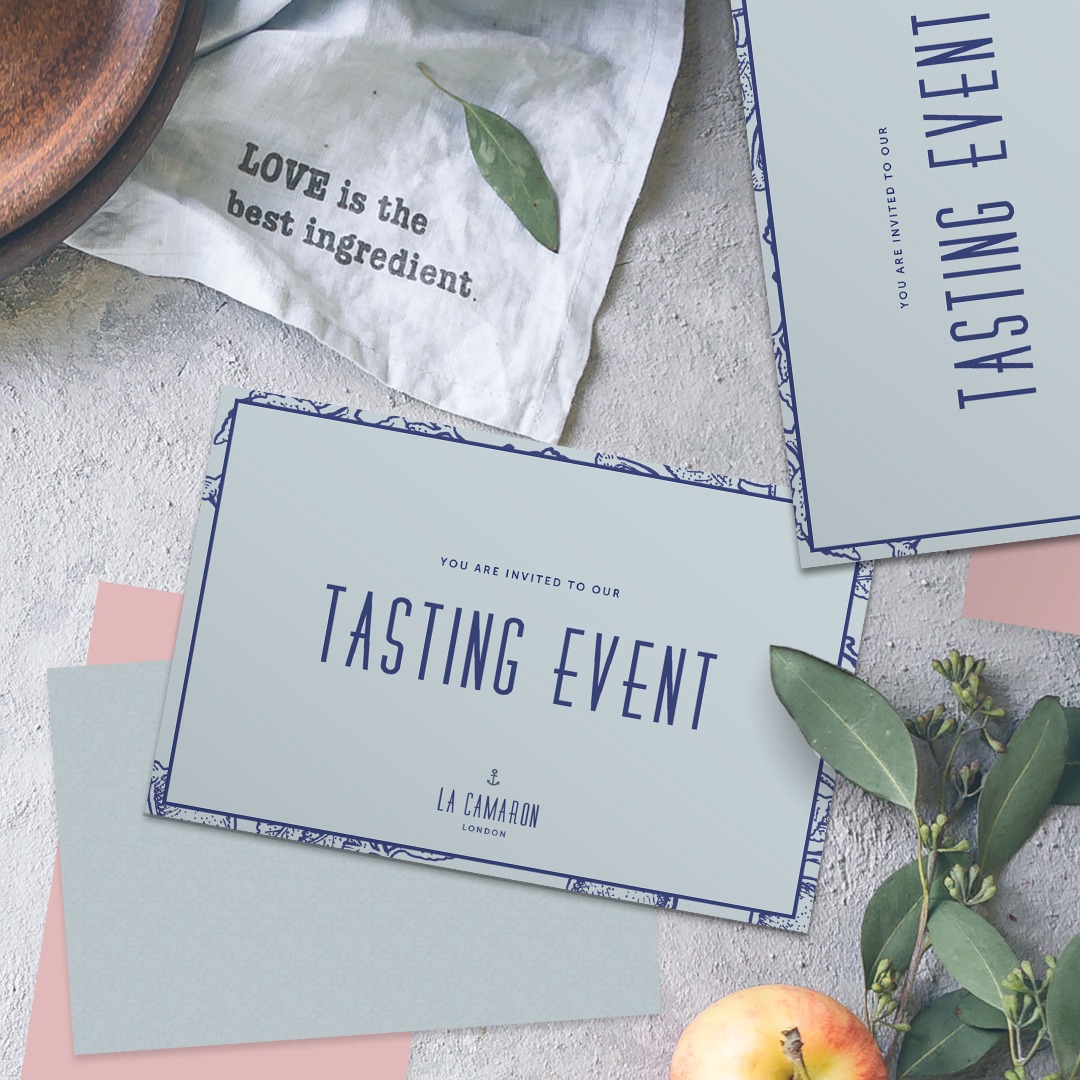 Which products can be printed with pastel stocks?
There are loads of options for pastel stocks. From essentials like Greeting Cards all the way through to Flat Unfinished Sheets so you can create your own custom print on a sweet pastel hue across a huge range of products.
Bestselling favourites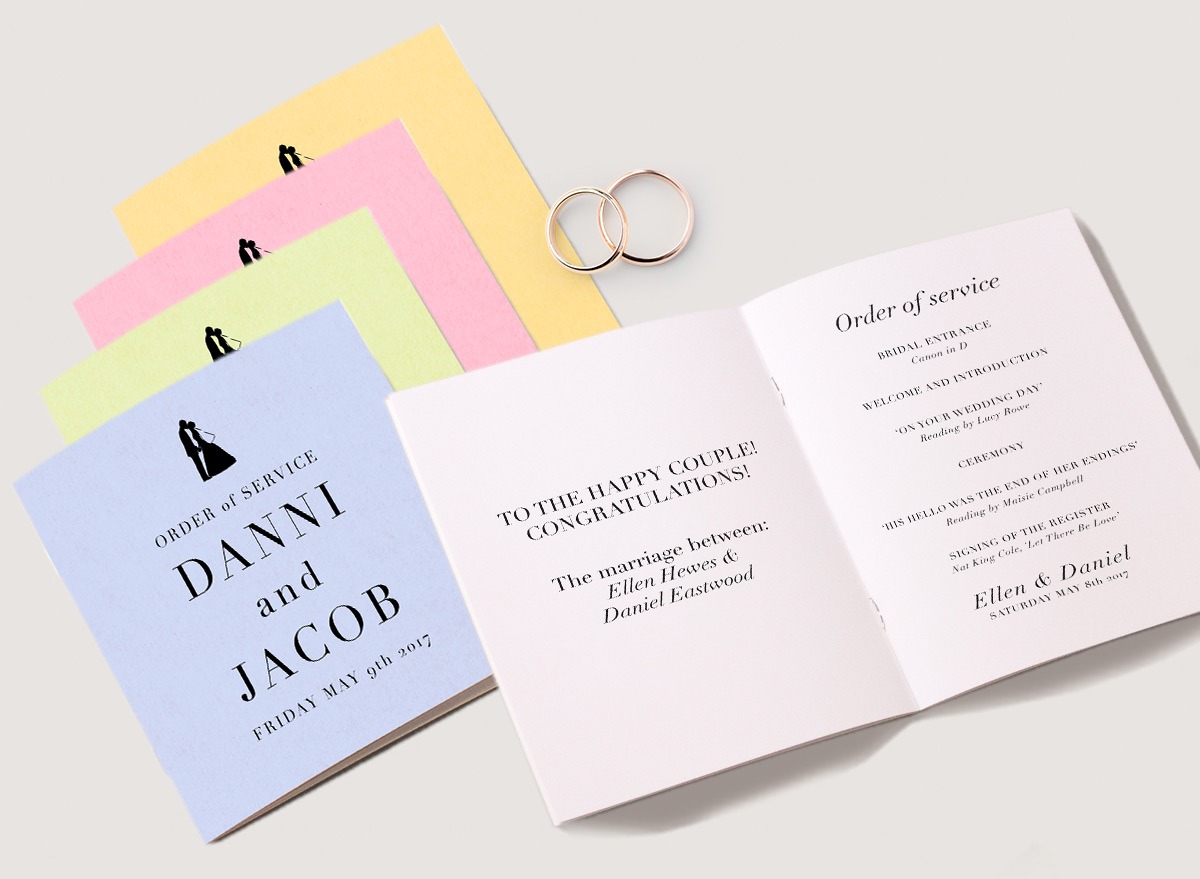 Pastel shades are idea for Wedding Stationery. Add an injection of colour to our extensive range, and don't forget to add a matching envelope to really seal the deal!
Invitations (flat and folded)
Order of Service (flat, folded and multi-page)
Thank You Cards (flat and folded)
Wedding Flat Unfinished Sheets