#ProudlyPrinted – The Personalised Face Mask Edition
Welcome to the Face Mask edition of #ProudlyPrinted!
Since launching our latest Face Mask options earlier this month, we've seen a ton of small businesses getting to grips with this new product. From retailers and museums to artists and beyond – read on for a dose of Health and Safety inspiration…
Shop Personalised Face Masks Now
The Camden Watch Company
Originally purchased for staff members, The Camden Watch Company have now made their Face Masks available to purchase. Having already sold out twice they are proving extremely popular with customers in store. And we're not surprised with this very sophisticated design of theirs! Bravo guys.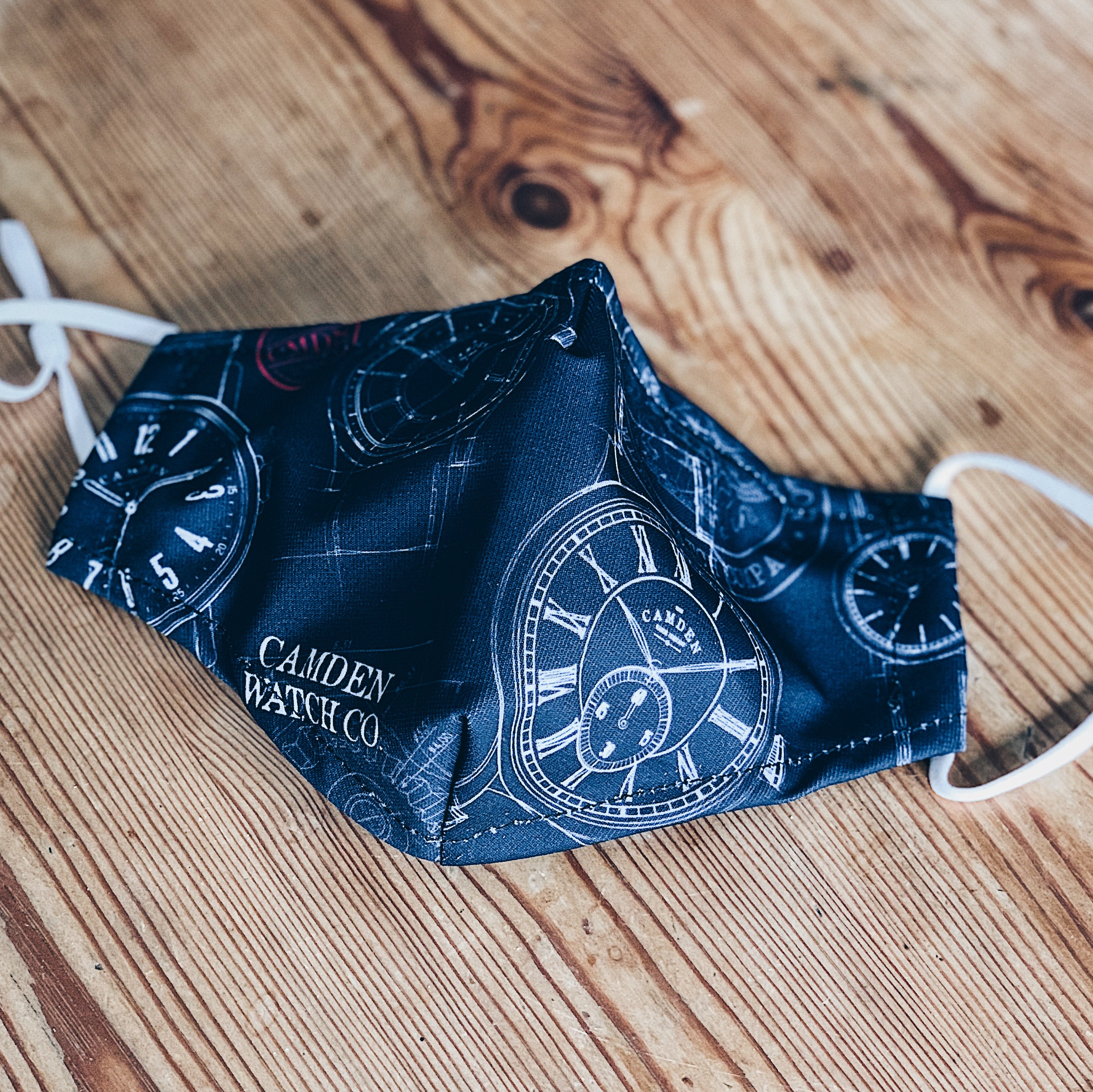 Doodlemoo
Designer Doodlemoo jumped at the chance to get her Personalised Masks available to buy for her community. Her playful style translates beautifully onto this now essential piece of clothing. We're certainly adding this design to our wishlist! Get yours here.
The Vagina Museum
Despite a museum closure due to Covid-19, the Vagina Museum have continued to sell their awesome selection of merchandise through their online shop. What's more they recently launched a range of vulva-inspired Face Masks, that have since gone viral on Twitter! Make a statement and order yours here.
Pops and Buds
Creative stationer Pops and Buds recently sold out of her Personalised Face Masks – and we're not surprised! These floral patterns turn a rather undesirable piece of headwear into a masterpiece! With both pink and blue options available we're not quite sure which one to choose. Pick your favourite right here.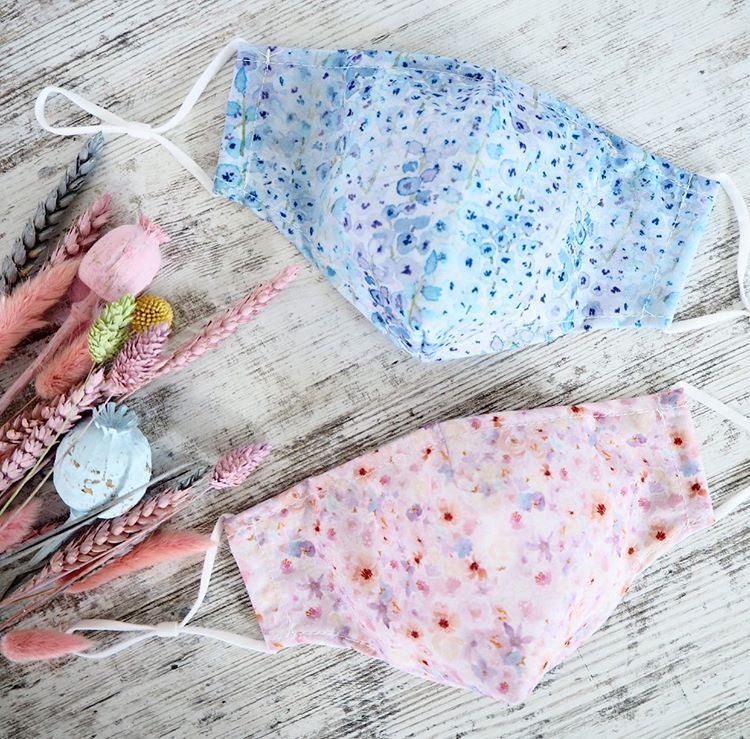 Deckled Edge
Seasoned artist Janna of Deckled Edge has translated some of her beautiful designs onto her custom Face Masks. She even roped in her children to help model them for her social media promo. We're loving the animal theme! Make an enquiry through her Instagram page here.
Blvck Lama
Blvck Lama decided to go for our Enhanced Mask print option which comes with adjustable straps. This sacred geometry line drawing in plain black and white can easily compliment any outfit. Order yours right here!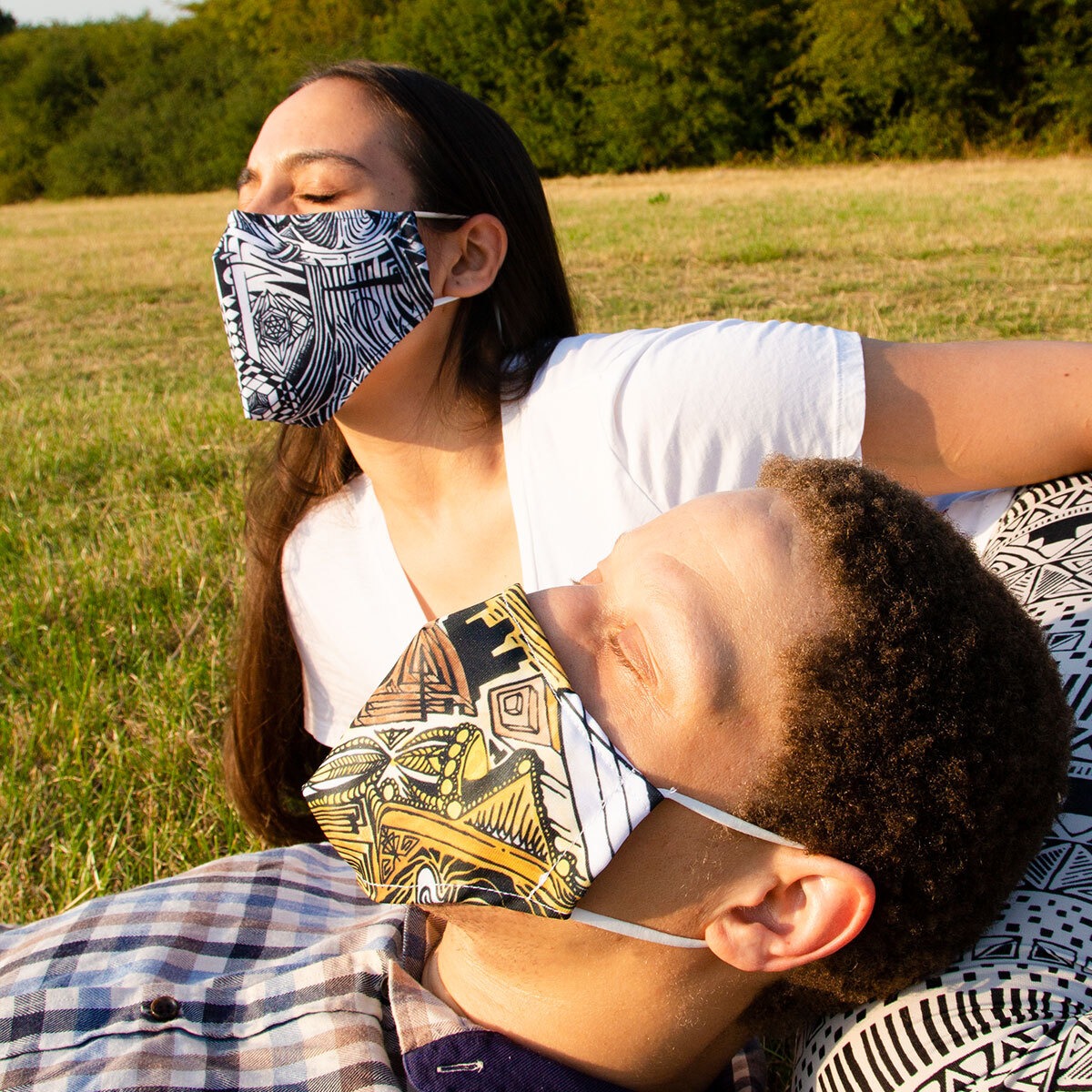 Augere Limited
The team at Augere Ltd chose branded masks for all their employees. Yasmin from the business quoted "The quality of these Facemasks are brilliant, so many people have praised the design! What a great marketing opportunity to promote AUGERE in public whilst staying safe". Great to see the office dog taking it seriously too!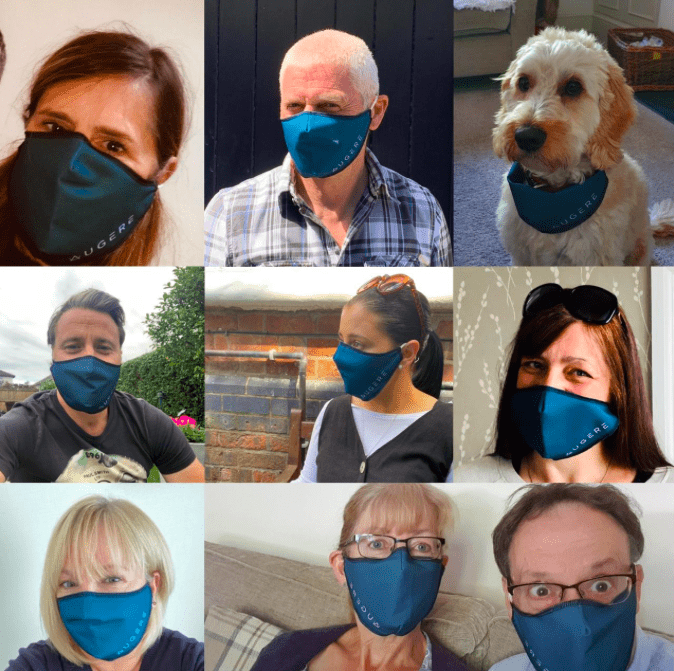 Well we don't know about you, but we're pretty inspired to get started with our own Personalised Face Mask design. Head to our website to explore more options and get creative!