Free print templates and downloads for home and business
We've been keeping track of all the wonderful COVID-19 print initiatives from our customers over the past few weeks. These have ranged from beautiful colouring templates for kids to NHS 'Thank you' Posters for shop windows and staff rooms.
With numerous design initiatives flooding in we're spreading the love with this dedicated downloads directory. See something you like? Just click the relevant link below to download and use as you wish! There are even some print ready templates if you want to order anything directly through us!
So let's take a peek at what's on offer…
Small business essentials
Our lovely customer Aim Studio Co shared this gorgeous Square Sticker design with us. A free sheet of these are currently being included with all her online orders to help spread positivity, and now you can make use of them too! Just click the download link below for your print ready file, and visit our Stickers page to submit your order!
Download this Square Sticker print template
Another of our wonderful customers Rodo Creative has also donated two Sticker artwork templates which are free to download. The 'For you' template is a great way to embellish your envelopes and packaging, whereas the recycled sticker can help elevate the eco-credentials of your brand.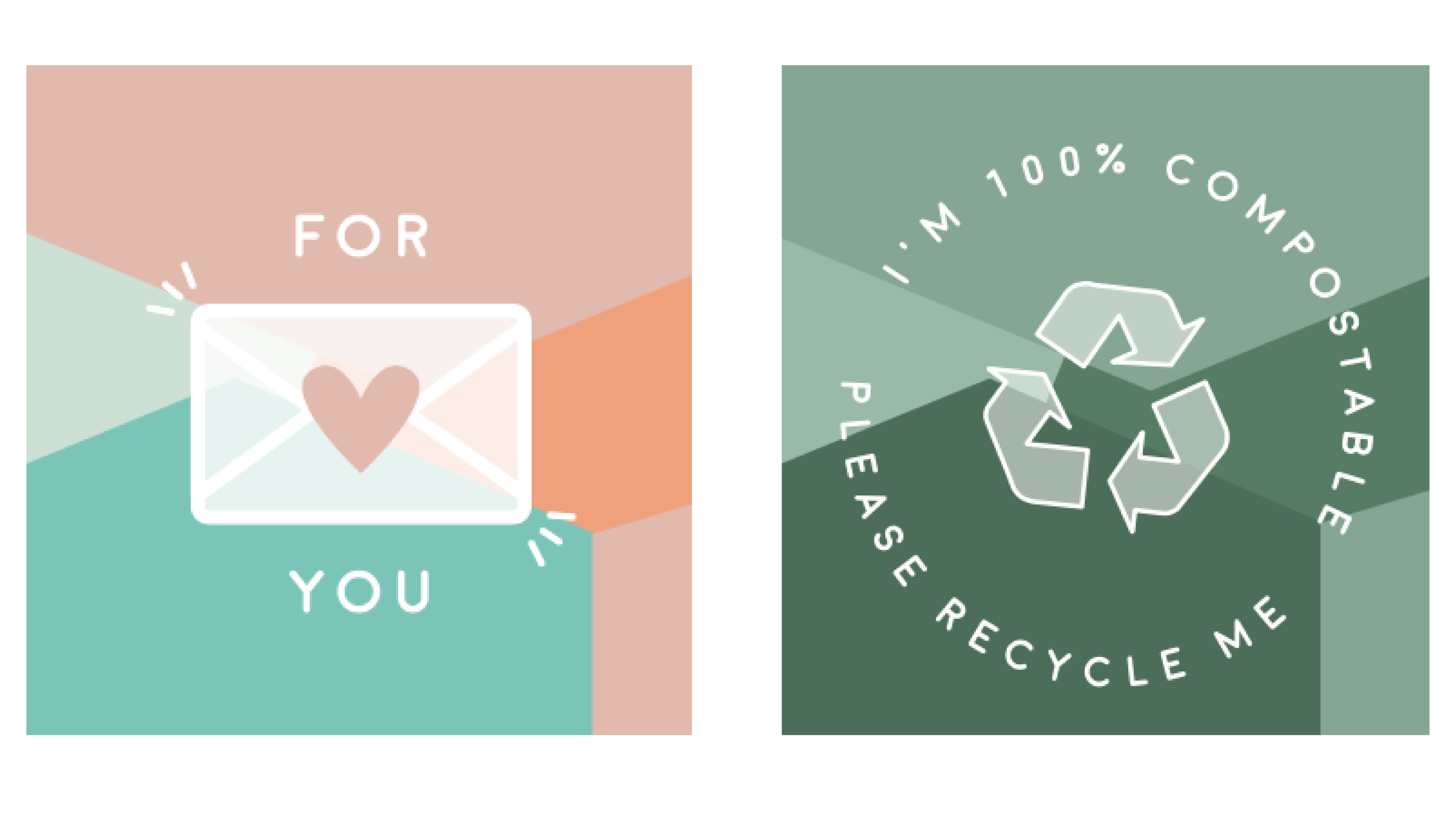 Download these two Sticker templates
If the above free templates weren't enough to satisfy your Sticker needs, Designed By Libby has gone all out to say a huge THANK YOU to our wonderful posties. You can do the same with this free template download that Libby recently shared with her community. Aren't they great?!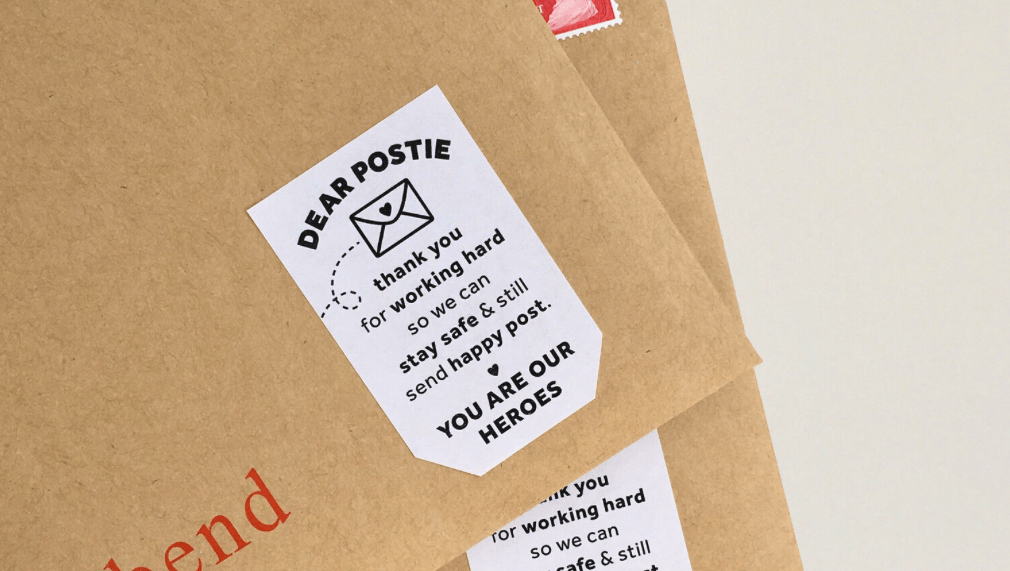 Download this postie Sticker template
NHS initiatives
If you're a key worker looking to print personalised PPE Stickers, then look no further! Our customer Day Six recently designed a set of personalised PPE Visor Stickers for an NHS client. The business has since launched a free artwork generator to make this template widely available. Simple upload your photo(s), enter your personal details and then download your print ready PDF!
Generate you visor Sticker template here
Have you welcomed a little one into the world recently? Balancing hospital visits with social distancing is especially hard for families wanting to welcome newborns. Our in-house team pulled together this Saddle Stitched colouring book design for the RVI Newcastle Neonatal Unit. This can be used as a gift to big brothers and sisters excited to meet their new family member. Download and print your own version below!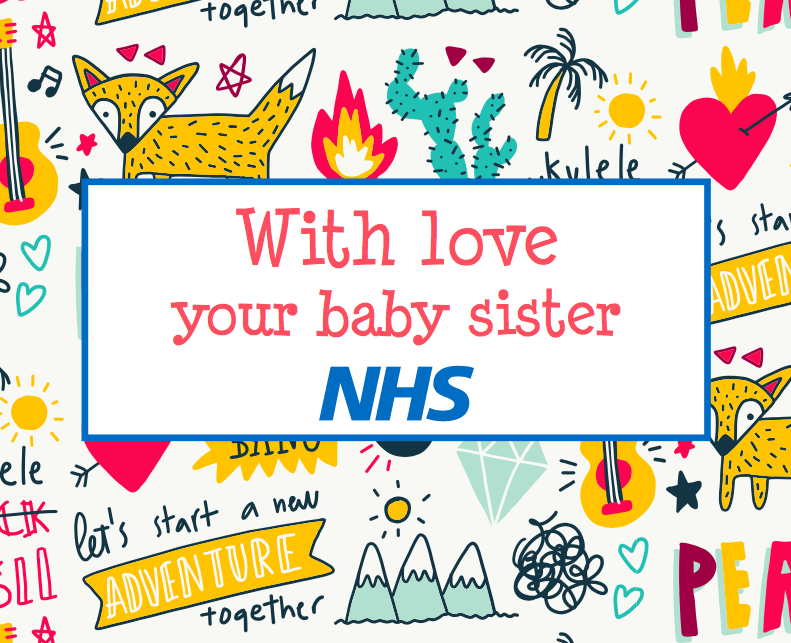 Download our colouring book artwork
These #ClapForCarers Posters were designed by the amazing Jacqueline Colley. This piece was commissioned by the Great Ormond Street Hospital Arts programme back in March to coincide with the launch of #ClapForCarers. GOSH Arts really wanted to show appreciation for everything that staff at Great Ormond Street Children's Hospital are doing as well as our colleagues nationally. Download your own version of the poster below! (And don't forget to clap again on Thursday!)
Wedding postponement e-templates
It's a tough time for weddings, with many couples having to cancel their plans due to COVID-19. To help out, our wonderful customer Let Love Sparkle Design has created a 'Change of plan' template, which can be downloaded, personalised and emailed to your guest list. Katie has created this simplistic monochrome design which would suit any existing wedding stationery theme.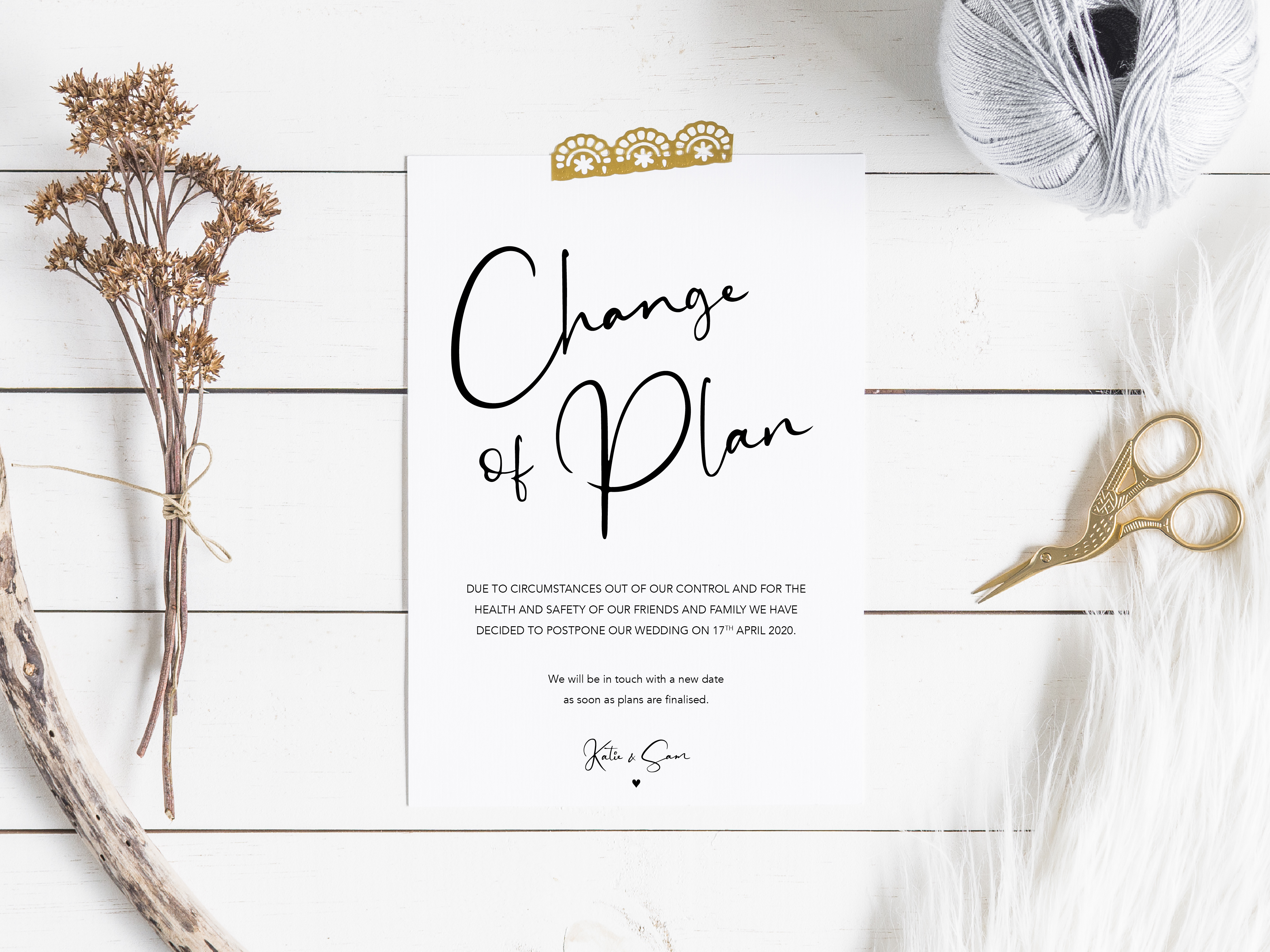 Download wedding e-announcement
Also offering Wedding stationery support for couples is Rodo Creative who recently designed this email-ready 'Change the date' PDF. The neutral tones mean that this design can work alongside any existing colour schemes.
Colouring templates and activities
Our very generous customers Deborah Panesar and Mrs Badger Design have shared their wonderful colouring and activity templates with us. Deborah's 'Stay safe' rainbow would make a lovely addition to your home window display, and Mrs Badgers' mind-boggling maze games will keep the kids occupied for hours.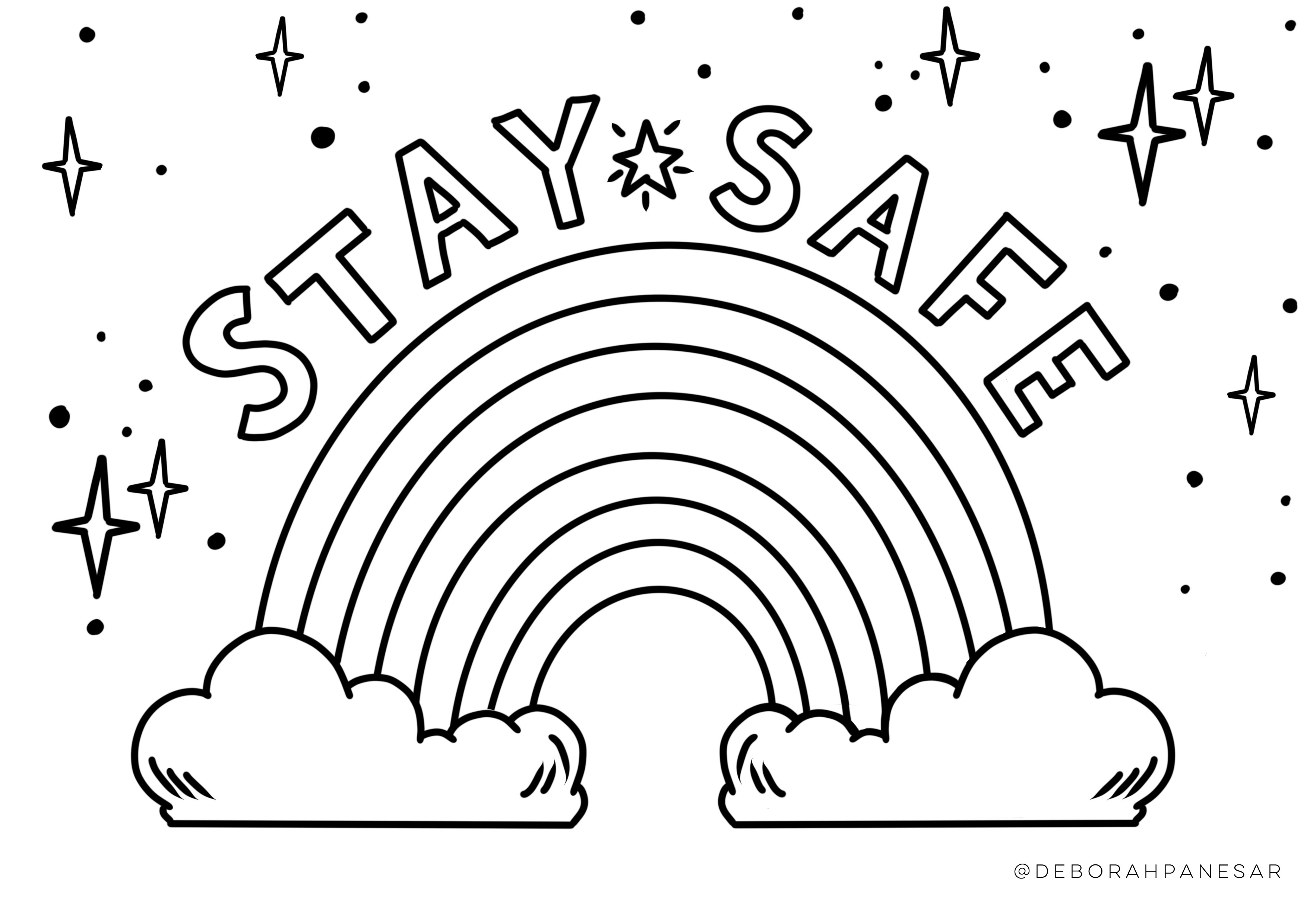 Download rainbow colouring template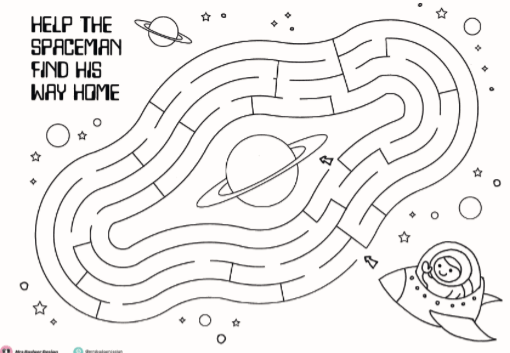 Download colouring maze templates
Fancy a scavenger hunt? Our customer Savannah Storm has designed these awesome printable booklets. There are four different scavenger hunts themed around walks, daily exercise and even around the home! Download yours below and get hunting.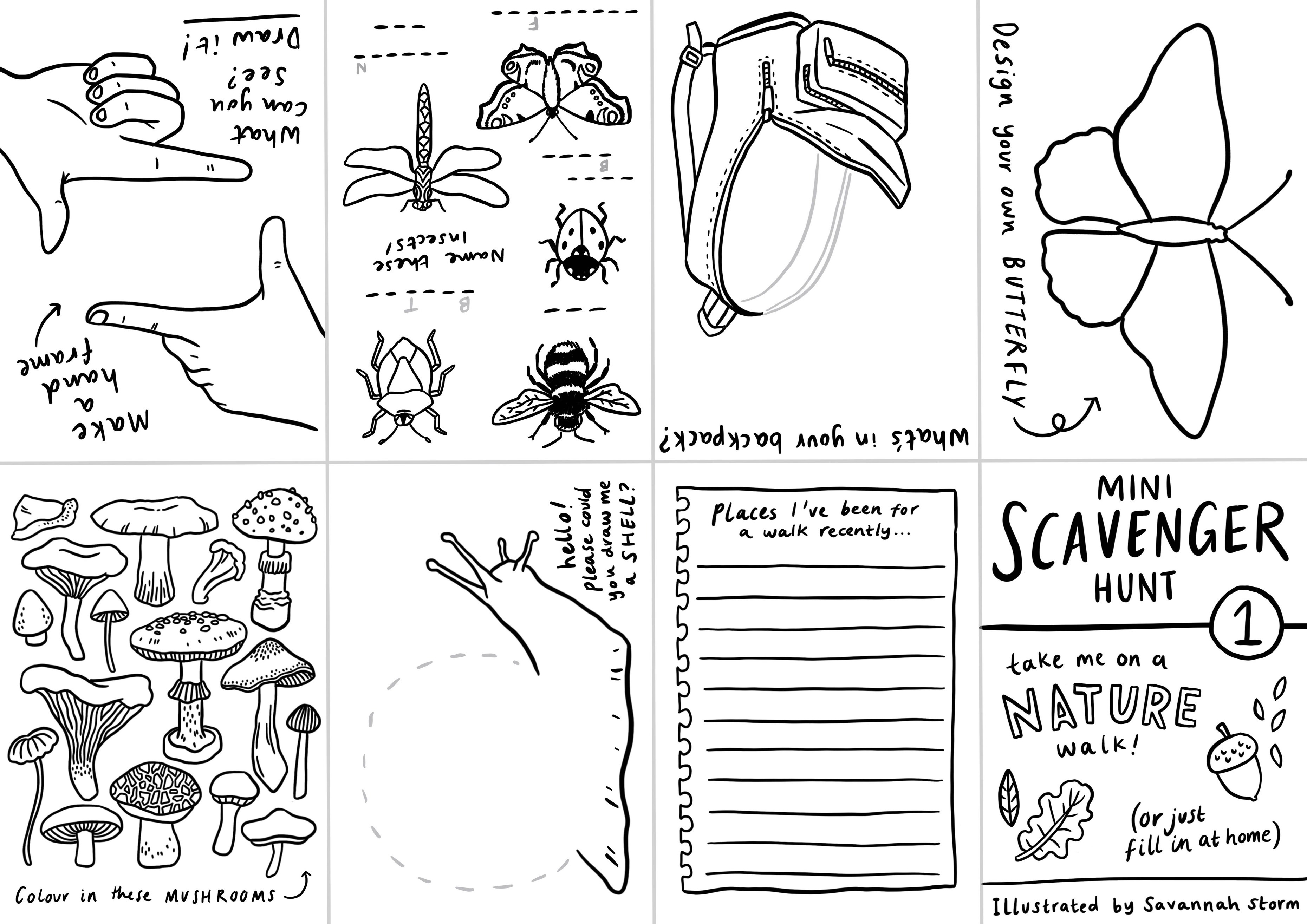 Download scavenger hunt templates
Charitable leaflets and flyers
Communities are currently coming together more than ever to see each other through- and we're currently printing a limited number of charitable Leaflets for free! If however you'd prefer to print your own at home, we have a template available. Click below to download it!
Download your free community flyer template
Are you working on any print initiatives during COVID-19? We'd love to hear your story so get in touch!
With COVID-19 having a knock-on effect for us and many of our customers, we've pulled together a list of our resources and guides to help you through these difficult times.
Looking for Health and Safety essentials for your business. From Countertop Guards and Vinyl Floor Stickers to Face Masks, our comprehensive selection of display products include free downloadable artwork, plus a 20% discount for charities, educators and Key Workers. Explore the full range today!
Keep an eye out for the 'Free Artwork' stamp above our products too!
Shop our Health and Safety essentials