Font of the month: Langdon
It's the month for giving, so here's the gift of December's font of the month, Langdon. In a smart bit of alternative marketing, this bold, uppercase bit of word art was commissioned by British business services and telecoms company xln, and created by noted Scottish designer and illustrator Steven Bonner.
Bold and crisp, and with a handy built-in drop shadow available via the lowercase, this fab and not-so-little font is a great choice for using on posters and signage. Giving a classic, authoritative look with more than a dash of style, Langdon gets the message across but has more than a little bit of fun while doing it too.
It comes with a full set of numerals, and a practical selection of punctuation and symbols to let you keep a consistent look throughout your design. Oh and it's totally free. So why not grab yours and download and start experimenting.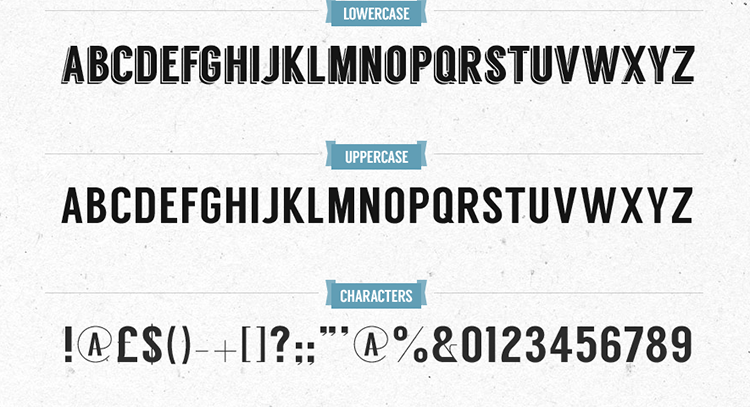 Do you have any of your own recommendations for font of the month? Drop your December font picks in the comment box below and show us what you've been using. Or why not show off anything you've created with Langdon?