Christmas card competition winners 2020 #SpreadTheJoy
To celebrate the festive season, we offered one lucky customer the opportunity to design a Christmas Card for the chance to win £250's worth of Printed Points for a charity of their choice!
We received some amazing entries so it was incredibly tough to choose a winner, but after much deliberation we eventually decided! Congratulations to Tiff from Tiff Landale Draws and her mother Carolyn Landale. This family duo collaborated on this wonderful snowflake Christmas tree card design, and we just love it!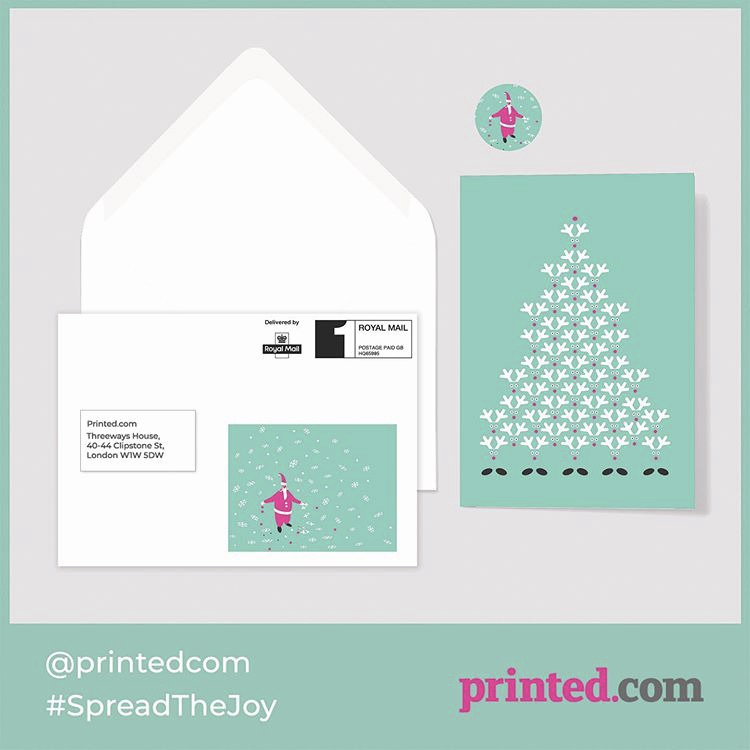 This winning design was created in aid of Ovarian Cancer Action, a research charity campaigning to increase awareness and improve understanding of symptoms among the public and GPs. A very worthy cause indeed, a big thank you for taking part Tiff and Carolyn!
But, with so many great entries, we obviously aren't going to just stop there. We also had four amazing runners up who all received £50's worth of Printed Points for their chosen charity.
Let's meet them!
Bramble and Olive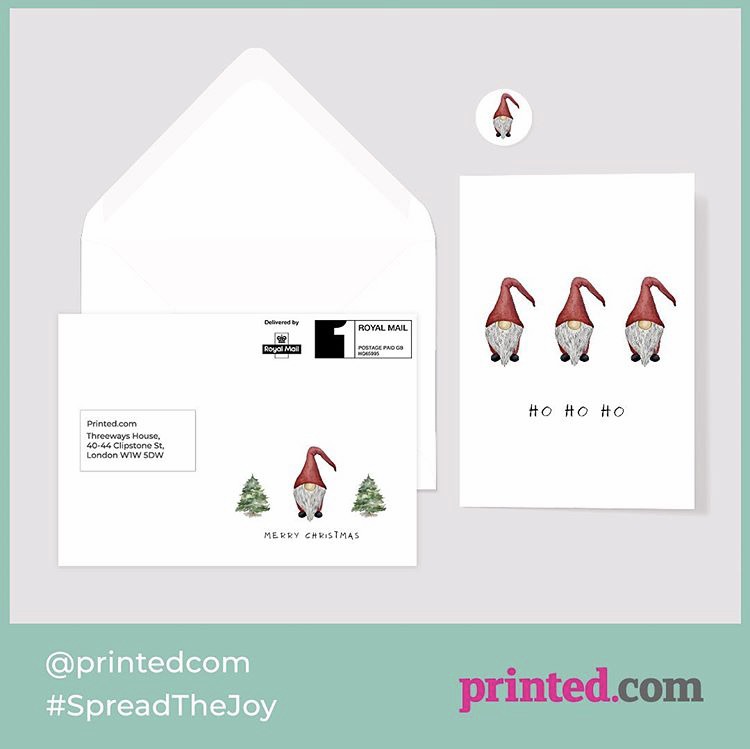 The first of our runners up is Bramble and Olive with this beautiful Santa-inspired Christmas card design. Her Printed Points donation will be going towards the wonderful Arts for Dementia. A UK charity, working with arts venues to provide programmes and support for people with early-stage dementia. Thank you for your entry Olivia!
Dan Hill Illustration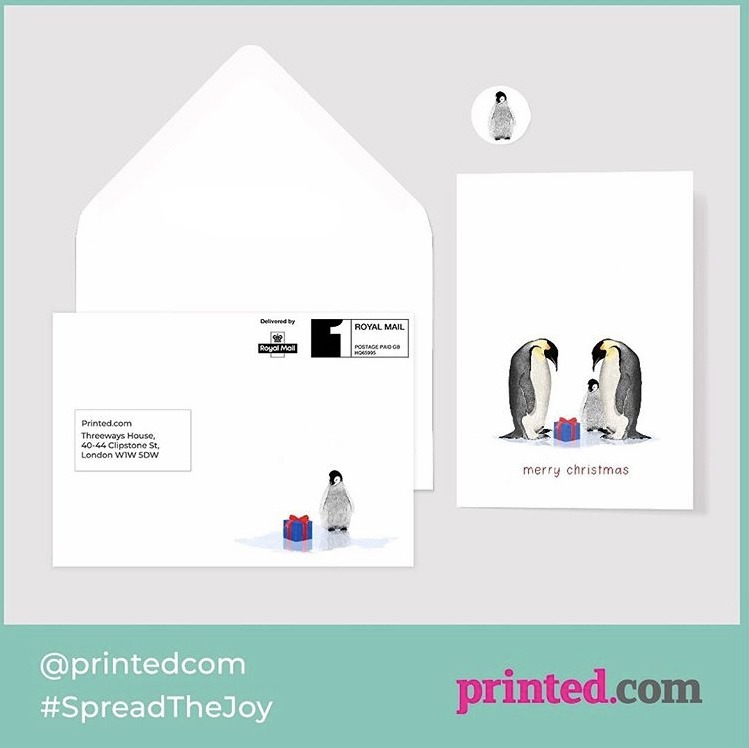 This Christmas card design by Dan Hill Illustrations gives us all the festive feels. His Printed Points donation will be going towards the Tamworth Wellbeing Cancer Support Centre, who support people and their families while coping with cancer and other chronic illnesses. Thank you Dan!
Lee Francis Graphic Design
This Face Mask inspired number is by graphic designer Lee Francis – a very fitting theme for 2020! His Printed Points donation will be going towards Save the Children, who help make sure both children in the UK and around the world are safe and healthy. Thanks for taking part Lee!
Ebb & Koh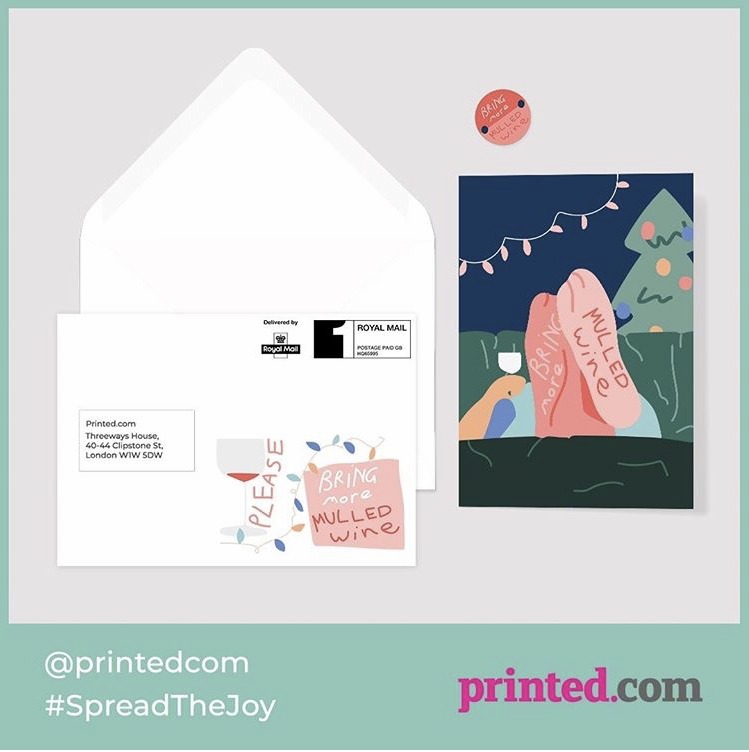 Tis' the season for festive food and drink, and this Christmas Card design by Ebba and Koh has us craving our first mulled wine! Her Printed Points donation is going towards Women's Aid, who run a variety of programs to help women in England, especially surrounding issues of domestic abuse.
While we'd love to talk about every Christmas card entry that we received, this post would probably end up being longer than Santa's nice list! So make sure to check out all the amazing designs by searching #SpreadTheJoy on Instagram!
#SpreadTheJoy
Get Christmas print ready!
Are you ready for the festive season? From essentials like Greeting Cards and Wrapping Paper to seasonal promotional print and unique Bespoke items, our glittering Christmas Store is here to make sure you get your festive print your way.