Meet the Amara Interior Blog Awards Shortlist
At Printed.com, we're dedicated to supporting small businesses. That's why we're proudly supporting the Best Written Blog at the Amara Interior Blog Awards 2018 (#IBA18)!
Get to know the awards, and find out who's shortlisted for Best Written Blog 2018.
What are the Amara Blog Awards?
The Amara Interior Blog Awards celebrates and engages with the most authoritative and respected bloggers in the interior blogging industry. Believing that bloggers are an integral part of the interior design community, the Amara Team has worked closely with many of these talented individuals over the years and strive to give back to this vibrant community through the awards. A concept first introduced in 2013, the Amara Interior Blog Awards include a series of phases throughout a three month period from nominations & voting, to shortlisting, and the project culminates in an annual awards ceremony attended by the shortlisted bloggers, sponsors and judges.
How do the awards work?
After four weeks of initial nominations, the first judging process takes place. Then, it's up to the bloggers to generate as many votes as possible. Another round of judging begins and then we reach the shortlist stage (where we are now). For a detailed breakdown, check out the process here.
This year the blogs are split into three different territories, UK, US and the rest of the world, so there will be three shortlists per category. The six blogs with the highest combined voting and judging scores from each territory in every category will go through to the shortlist.
About our sponsored category
Printed.com are sponsoring the Best Written Blog 2018 category at this year's event. Our UK shortlist is made up of the following bloggers:
Apartment Number 4
Come Down To The Woods
Gold Is A Neutral
Hello Peagreen
The Ordinary Lovely
Not only are we proud to sponsor this integral category, we've also collaborated with three designers to create exclusive notebooks for the IBA18 gift bags.
We've teamed up with Charlotte Jade, Divine Savages and The Curious Department to create a series of three limited edition notebooks – to help them get their designs into the hands of some of the world's most prestigious names in the interior design bloggersphere.
Here's a sneak preview…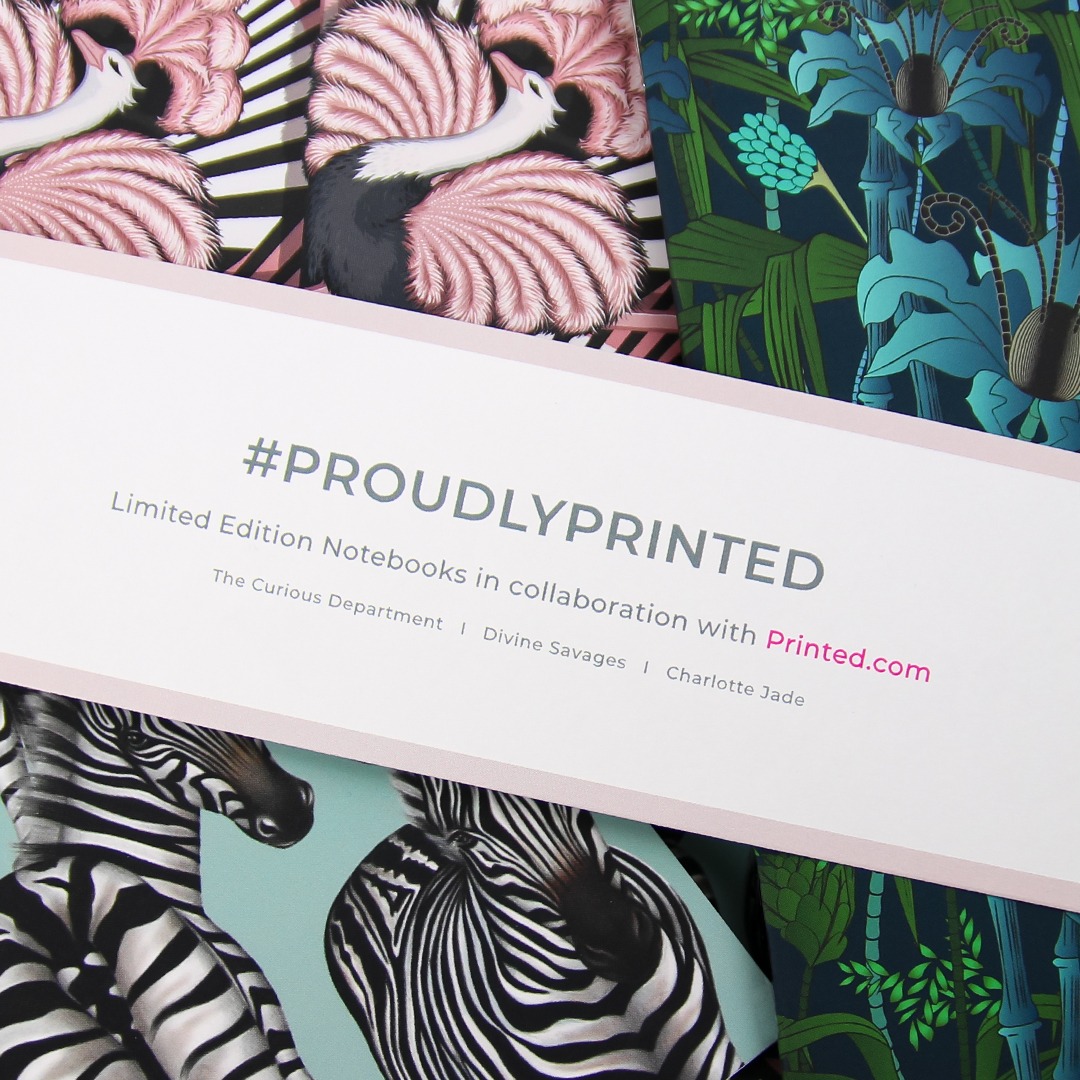 Use #IBA18 and tag us in, we'd love to talk all things blogging!