5 unusual and inspiring ways to package your presents
You know what they say, when it comes to giving gifts the devil is in the detail. And when it comes to gift wrapping, if you pay a little extra attention, you can make your gifts into masterpieces that'll delight everyone, even before they're opened! We know, we know, it's what's on the inside that counts – but a few little flourishes here and there turn your gift into from a package into a gloriously tempting present that your recipient will be itching to unwrap!
Now, we're sure you know about all the usual gift-wrapping bits and bobs, like ribbon and bows and the like – but what if you really want to think outside the box? Read on, master gift wrapper – we're here to inspire you to outdo every single present under the tree this year, and take your place as top gift-giver this year…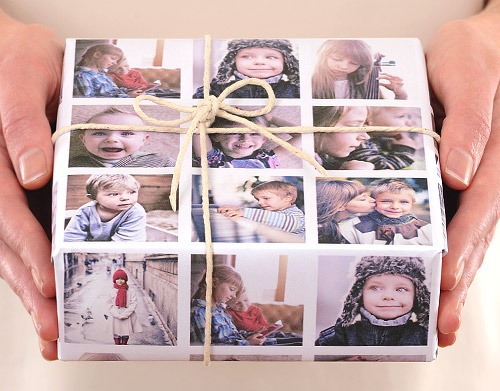 Local stationery stores stock a whole host of gorgeous wrapping paper options. From textured to patterned, double sided and glittery options to name but a few! But just like showing up to a party in the same outfit as someone else, you'll run the risk of dressing your presents the same way too, when you buy off the shelf. So why not eliminate that possibility entirely? How? By going completely custom.
Yup, designing your own Wrapping Paper is just a click away. Whether it's a design you love, something unique to the recipient or even some comical gift wrap with your face on it (make it a good one though, we see everything that hits the presses remember…) the sky really is the limit for your creativity here.
If you're buying gift wrap for your store, to offer as a bespoke option for customers, why not consider adding a logo to yours, or incorporating your exact brand colours?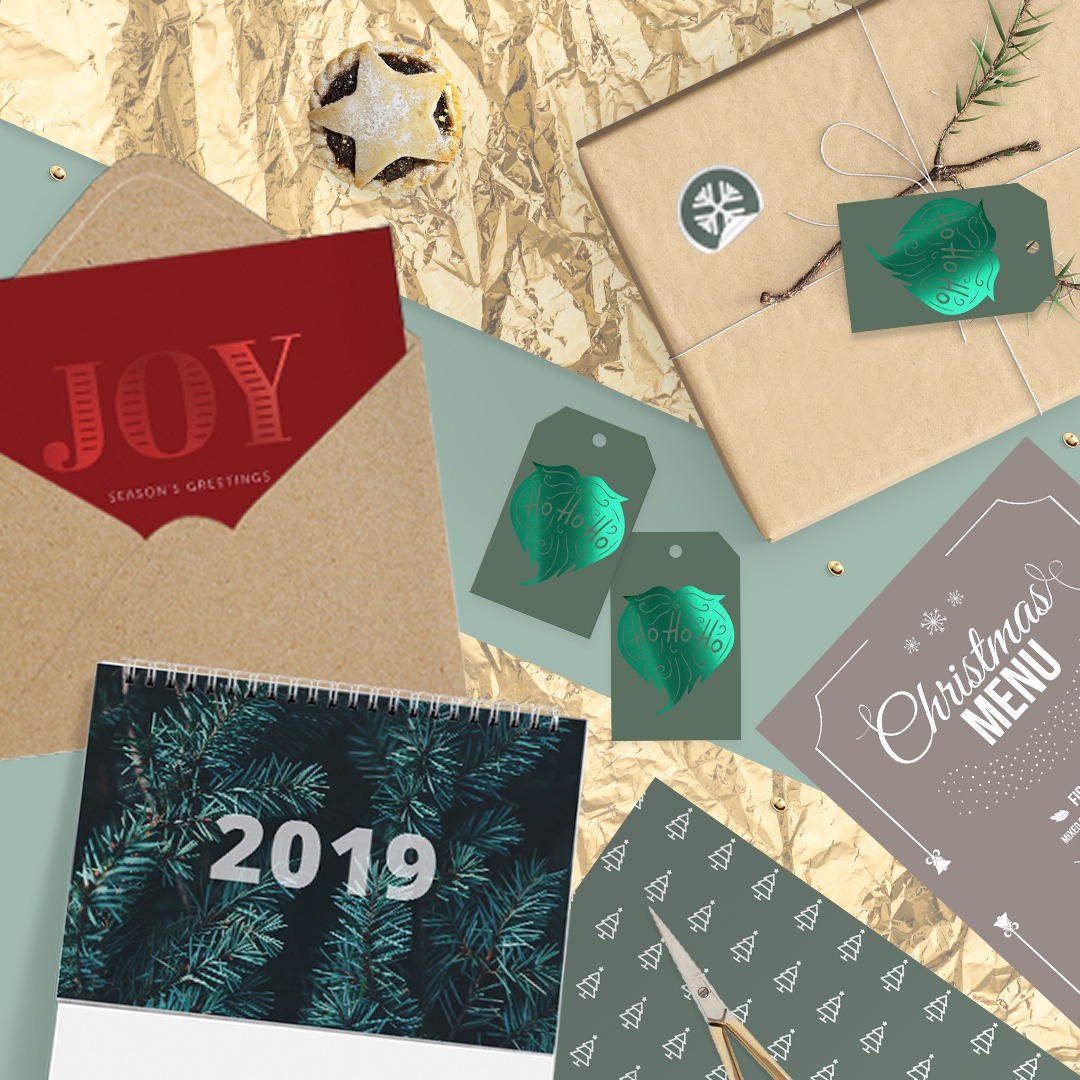 Gift Tags can help you add that final flourish to any package, particularly when they're hand made by you! Whether you choose something sleek and stylish to offset yours, go bold and daring, or use options like Foiling or Laser cutting to make yours unique, discover our huge range of options here, or get inspired with our blog all about these handy little tags.
Ideal for in store, perfect for corporate packages and great for family and friends, creating your own Die Cut Boxes means gift wrapping is as easy as sealing a box! Plus, as you can create your die absolutely any way you choose, your boxes don't have to be your regular square or rectangle in size either, making for some intriguing packages that'll look great under the tree!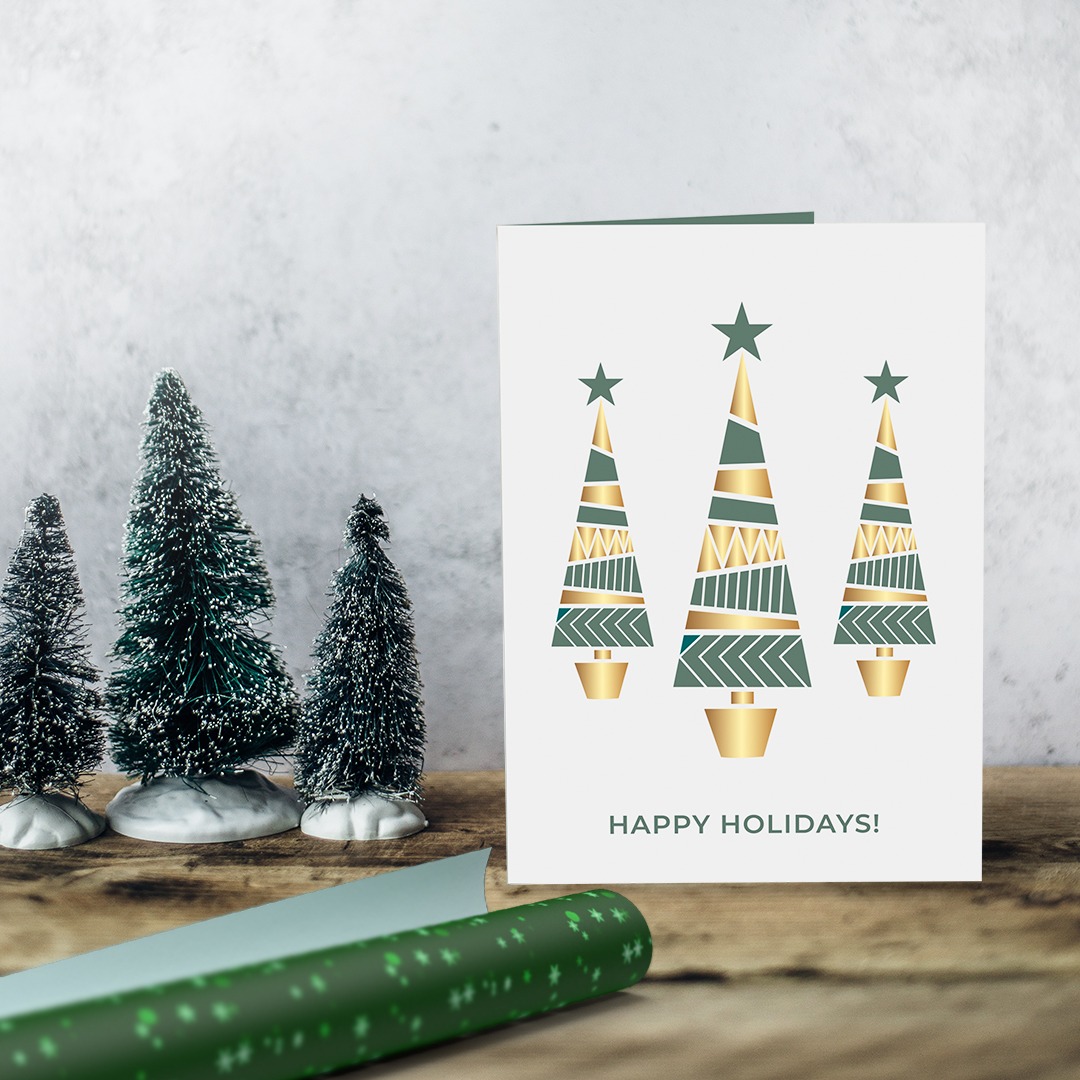 Just like wrapping paper, Christmas Cards are one of those things that no gift can be without. But why go for off-the-shelf? This year, create the ultimate sentiment by crafting your very own Cards, featuring your design, photos, a touch of Foil, or even Laser Cutting. Not only will your recipients love the personal touch, they're guaranteed to stick around and take pride of place on the mantelpiece, and you can take the sweet satisfaction of knowing that you made their day.
Belly Bands make ideal wrapping extras – whether you wrap your gifts first then add a Belly Band, or leave your gifts naked and let your Belly Band take the heat.
Of course, these are best suited for corporate gifts, or if you've got multiple gifts/boxes of the same size – which makes them ideal for corporate business gifts and gift boxes or packs for retail resale – just like The Curious Department, above.
There are loads of options when it comes to your Belly Bands too – you could add a custom design, a thoughtful message or even a touch of Foil for a luxury finish.
Feeling inspired? Why not check out our dedicated Christmas Collection. It's got everything you need to package your presents, plus all the essentials for promo and sales too.