What is eco-friendly printing?
Learn all about our pledge to greener printing right here.
Do you hesitate a little every time you hit the "print" button at work? Does the sight of extra packaging make you cringe every time you see it?  You aren't alone.
The "paperless office" was a dream that never quite happened. Printing is a massive source of paper landfill waste, and it's estimated that the average office worker in the United Kingdom uses 10,000 sheets of paper every year. What's worse is that 6,800 of those sheets end up being wasted.
And we're doing all we can to change that for the better.
Consumers and companies everywhere are increasingly conscious of the environmental impact of the products they use. We take the concept of eco-friendly printing to new levels, doing everything we can to reduce waste and minimise our carbon footprint. We also encourage our customers to adopt an eco-friendly approach, as well.
How do we do it?
Making and using the right paper
We have a variety of papers that you can feel good about using. From recycled silk fibres to paper produced from post-consumer waste (PCW), the materials in our paper products are all from sustainable sources and chlorine-free.
The way that paper is processed is an important part of protecting the environment, since chemicals and waste used in many bleaching processes can be incredibly harmful. Our recycled paper is not only 100% composed of PCW fibres but also non-carcinogenic, reprotoxic, or mutagenic.
From the rustic texture of Kraft, to the shimmering tones of Acquerello, to our brand new eco-board for Large Format print, there's an eco-friendly paper to suit whatever kind of project you're working on.
Investing in the right inks and chemicals
Eco-friendly printing absolutely requires the use of soy-based or vegetable-based inks, rather than petroleum-based inks. Vegetable-based inks produce beautiful, vivid images that are functional and practical while still remaining easier to remove during post-consumer recycling.
Eco-friendly printing also requires the use of organic filters and organic neutralising solutions that keep contaminants out of the local soil and water table. We also use water-based glues that are non-toxic, safe to handle, and better for the planet.
Eliminating unnecessary packaging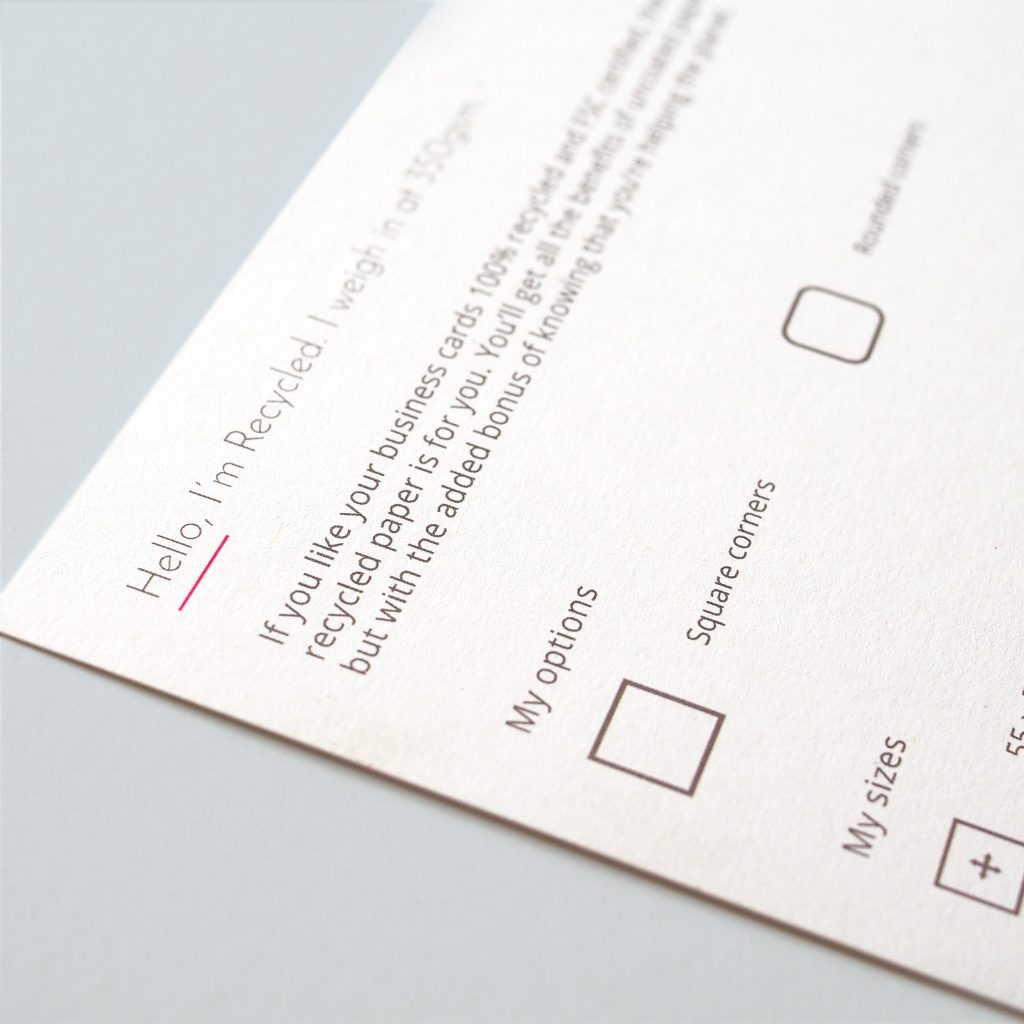 One of the biggest sources of waste in the printing industry is packaging. Shipping boxes and protective packaging are necessary in order to get our products safely to our customers, but that doesn't mean they can't be eco-friendly.
We encourage all our customers to "go green" by making sure that all of our packaging materials are easy to recycle. Even our complimentary Business Card boxes are made on recycled card, and Cello Bags are comprised of corn and other sugar starches that are completely biodegradable.
Recycling, reducing and reusing waste
As part of our zero-to-landfill initiative, we naturally reuse our ink cartridges — but that's just the start of our commitment to eliminating waste products. Modern print technology, in trained hands, reduces paper waste from the very start.
Plus, we pour 95% of the waste we do have back into other recycled products and the remaining 5%, we convert into refuse-derived fuel (RDF), an alternative energy source that has the potential to eliminate the endless flow of waste products into landfills. That means we reuse every scrap of our paper trimmings, cardboard, slips or excess.
Building good partnerships
We strongly believe in developing good partnerships with green organisations.
All of our paper is certified either by the Sustainable Forestry Initiative (SFI) or the Forest Stewardship Council (FSC). Both organisations require paper manufacturers to follow strict standards from the source of their materials at the tree farms or well-managed forests onward, throughout the pulping and paper-making process.
The printing and paper industries are evolving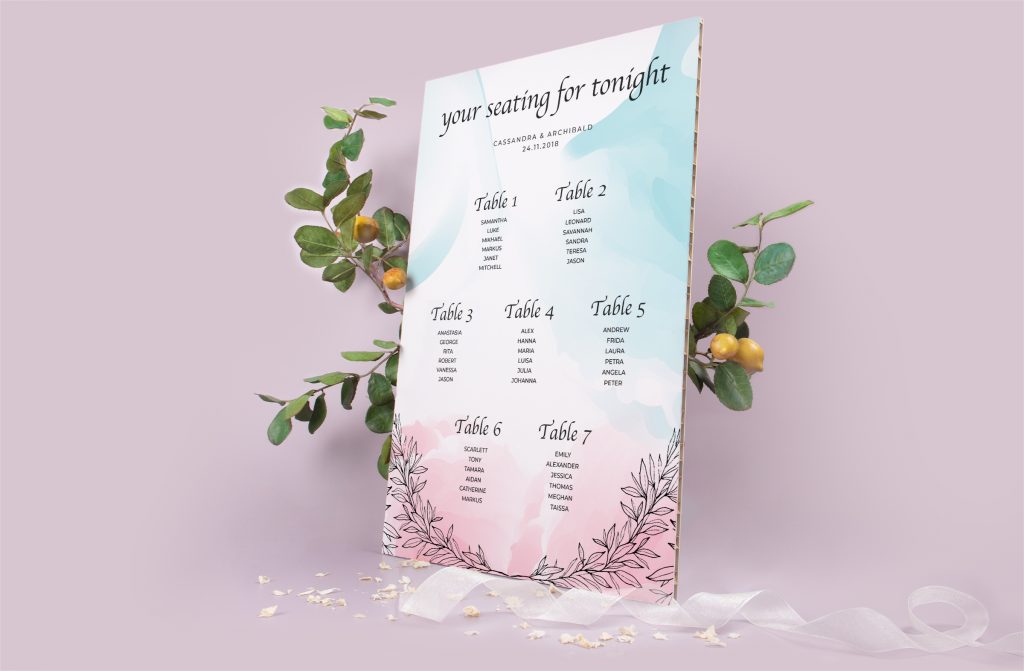 In general, printing companies are working harder than ever to reduce their impact on the ecosystem. Print is constantly evolving and we're doing all we can to stay ahead of the curve with our green initiatives.
The global print industry is one of the most sustainable industries in existence. With the right processes in place, paper is the ultimate renewable resource. Digital printing techniques enable printers to reduce their excess energy consumption and waste.
Your customers and employees care about the environment, so they care about your company's record for environmental responsibility. You can show them you share their concerns by making certain that your printing comes from the right place.
If you've made the decision to reduce your printed waste, learn more about our commitment to the environment
Get next-day print on loads of options and products at Printed.com – perfect for when you need to get your print, fast.

London based? Get same-day print on a range of options too! See all of our delivery options here.