It's time to refresh your Wedding Stationery inspiration!
Need some inspirations for new Wedding Stationery or just want to add some extra sparkle to some reprints? We're here to help you out.
Creating the right Wedding Suite is a BIG decision. Not only does it give out important information about your Big Day, but it's the first real taste of your theme to all your guests.
But where to start?
Okay. Don't panic. Whether you already have inspiration for your Wedding Stationery or have absolutely no idea about where to even begin, we've got you covered.
From paper recommendations to lists of talented wedding stationers, to tips on how to create your own DIY dècor, we've got more wedding info than you can shake a bouquet at! So today, we're going to share some of our favourite Wedding Stationery ideas to really get those creative juices flowing.
And if you've had to reschedule, reprints are simple! Plus they give you a great opportunity to try out some new designs or add a little extra to your old wedding suite.
Ready to get inspired? Just read on!
What do I need for my wedding suite?
First things first, let's cover what print goes in a classic Wedding Suite.
Before the Day
On the Day
After the Day
We also have Before the Day and On the Day bundles available so you can grab all your important wedding print in one go!
Try Spot UV for your Wedding Stationery
Spot UV is a type of finish in which UV coating is applied to a specific spot or spots on a printed piece, leaving a glossy finish- perfect for creating memorable Wedding Invitations.
The gloss contrasts especially well against a dark surface, so this option is worth considering if you plan to have a darker colour scheme. A Spot UV finish with a same-colour matte background is an especially popular combination right now as well.
Wow with White Ink Wedding Invitations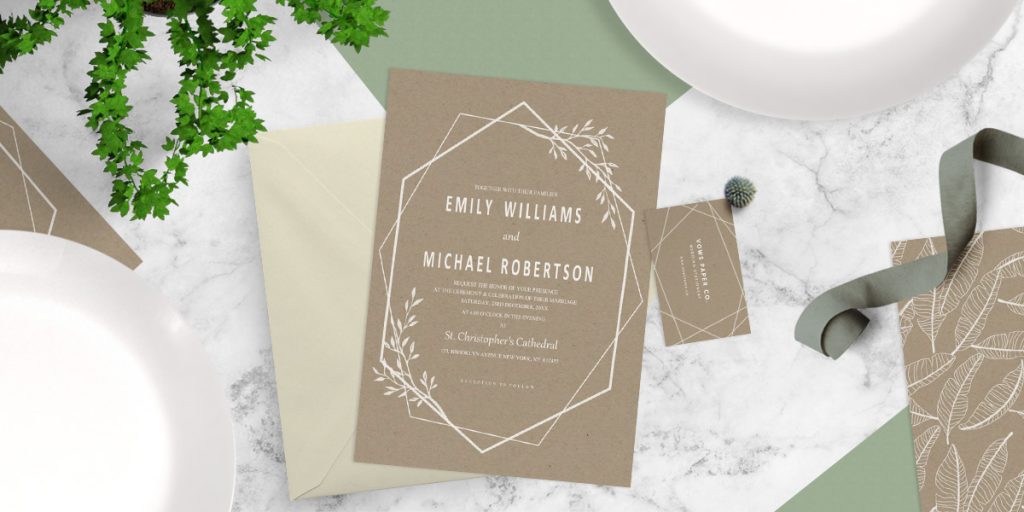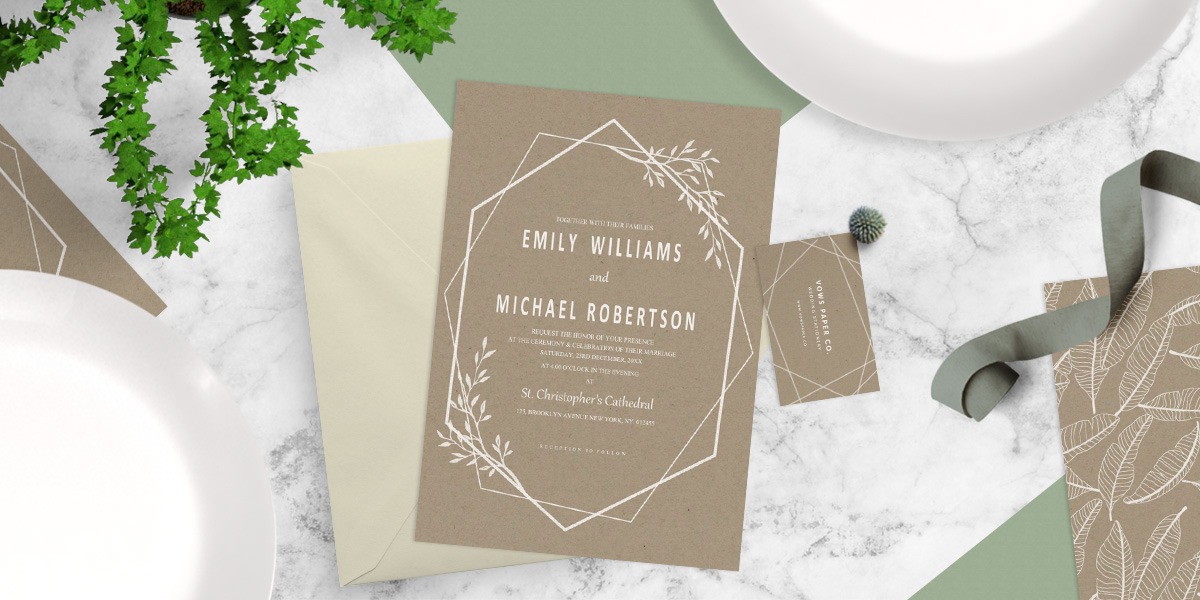 You can't go wrong with a classic.
White Ink on a dark background presents an unexpected contrast that is memorable to the eye. It recalls chalkboard designs or an elegant Victorian style.
You don't need to limit White Ink to your typography either. Line art and similar patterns having a soft, hand-drawn appearance. The possibilities are truly endless here!
Add intrigue to Wedding Stationery with Laser Cutting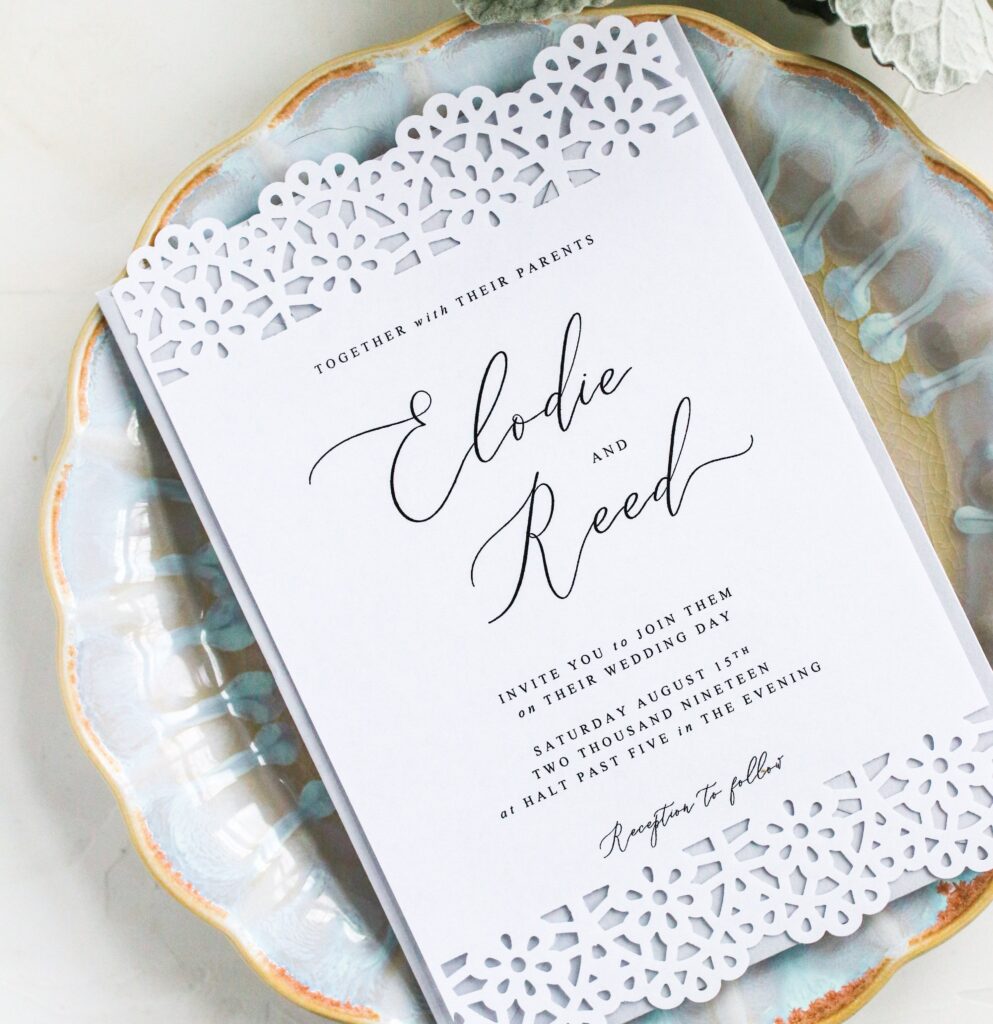 Laser Cutting is an excellent choice for those who love baroque designs or a fun, crafted look.
The sheer level of complexity and beauty that can be achieved with quality Laser Cutting will blow your guests away. If you want to feature silhouettes or a unique pattern, the intricacy of Laser-Cut invitations really let's you to express yourself. If you want a romantic lace finish or a modernist geometric flair, Laser Cutting can provide for you!
Dazzle with decorations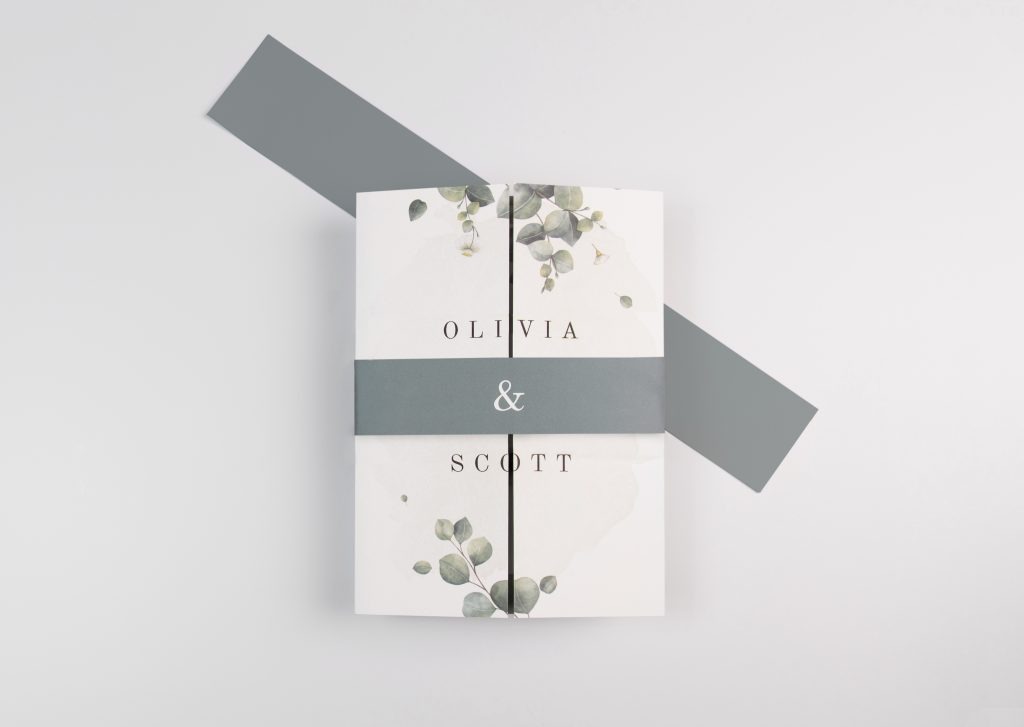 Almost any kind of accessory can be used to add extra pizzazz to your Wedding Stationery.
Use crystals to give your Invitations some sparkle or add pearls to capture the beauty of the bride's gown. Something as simple as adding as a Belly Band adorned with a Foiled Sticker is able to give your wedding print an edge.
Reprinting your Wedding Stationery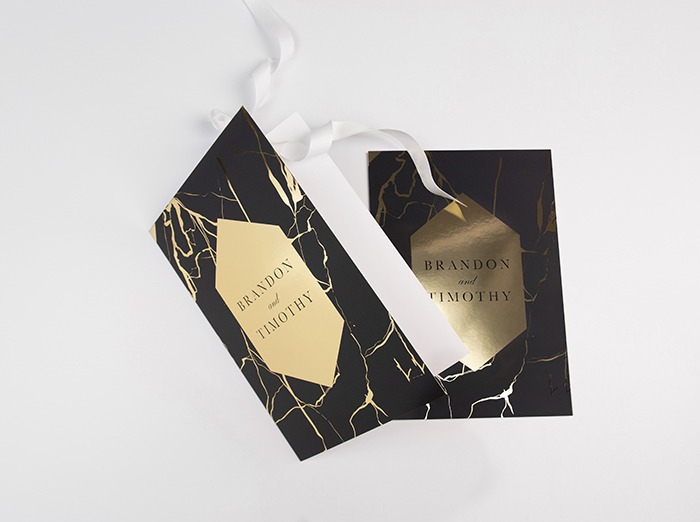 Reprinting stationery is simple.
If you're sticking with your original design, you just need to make the relevant edits to the original artwork file and export it as a PDF again. (Remember to double-check your design once it's exported to make sure everything is correct.)
Once you've edited your design, you can upload it again. Simply head to the 'Overview' section of your Printed.com profile and you should see a list of all your previous orders. Once you find the original order, click 'reorder' and all of your previous product options (Paper, finishes, the number printed etc) will have been saved. All you need to do is upload the new artwork and you're good to go.
Or, if you didn't print the original design with us, just start a new order and select the options that are right for you.
At Printed.com, we can help you ignite that creativity with our collection of wedding prints and finishes. We'll make sure that your big day feels like a dream come true.
If you printed your wedding stationery with us and have head to reschedule, get in contact with our friendly Customer Service Team and they'll sort you out 50% off any reprints.