Get ready to reopen- your print checklist
Are you getting ready to say hello to your customers soon? Whether you're reopening your shop, hair salon, pub garden or getting ready for the future, our print checklist has everything you'll need to be ready.
Step 1: Get the word out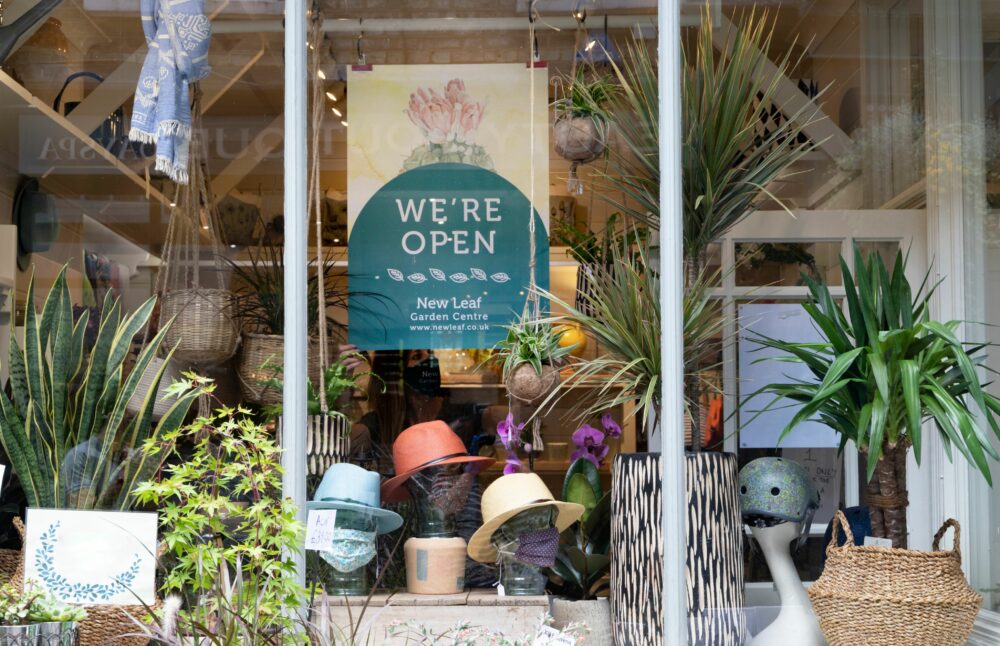 First things first: get the word out! While this can be as simple as posting a social media update or sending an email – nothing beats seeing something physical to surprise and delight your customers ahead of your grand reopening. It is an occasion to celebrate after all!
To really turn heads, why not create a vibrant Poster or Self-Adhesive Vinyl Sticker for your window display? If you're reopening with a Spring offer or sale, then showcase it loud and proud to help entice customers inside. You might choose to do this with a double-sided A-board (or even a Feather Flag if you feel like going all out!).
There really are no rules when it comes to your reopening message, but keeping it clear, personable and upbeat will only help associate positivity with your business.
Step 2: Refresh your branding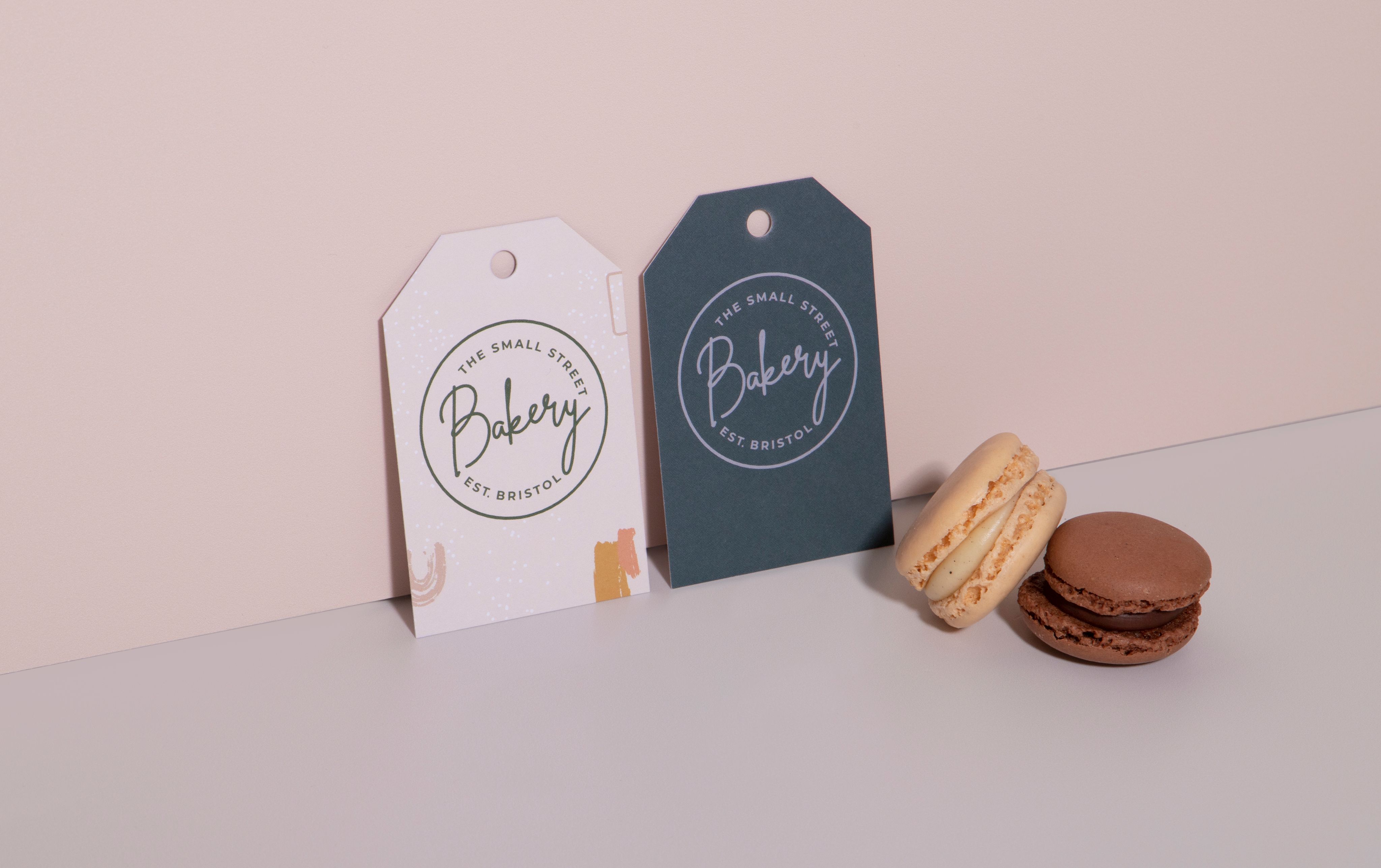 The next item on our print checklist is branded print! When was the last time you refreshed yours? As your customers begin to return physically to your place of business, now is the perfect time to wow them with shiny new marketing collateral.
From custom Thank You notes and Leaflets to Foiled Labels and Gift Tags, adding that 'little extra' to your print can help make a lasting impression. How about creating a loyalty card from a Business Card or Postcard and handing these out in person? Generating repeat custom is more important than ever, so make it memorable with a Special Finish or luxury paper stock.
When it comes to your branded print, you may find that you need a broader range of products to help your business grow. From Display Boards and Menus to Brochures and Strut Cards – we've got everything you could possibly need to get back on track in 2021.
Step 3: Thank loyal customers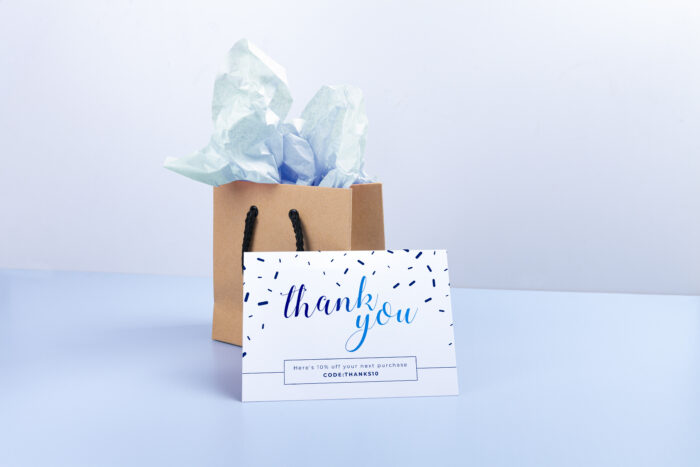 Your customers are probably just as excited to see you as you are them, so why not show them how much you've missed them?
From a 'Thank You' Postcard insert with all your orders, to a custom goodie bag or Gift Voucher for your VIP regulars. Make them feel special and show your gratitude for helping get you back up and running. Your customers have been waiting a long time to pay a proper visit, so make it a really rewarding experience for them. Need a little inspiration? Check out our guide here on how to create Leaflets that stand out.
Another great way to reward your customers is by gifting a copy of your latest Brochure or lookbook. Not only does this help keep you front of mind, but it also exposes your offering to other potential customers. Not sure which Brochure is right for your business? Check out our guide right here to get you started.
Step 4: Keep it safe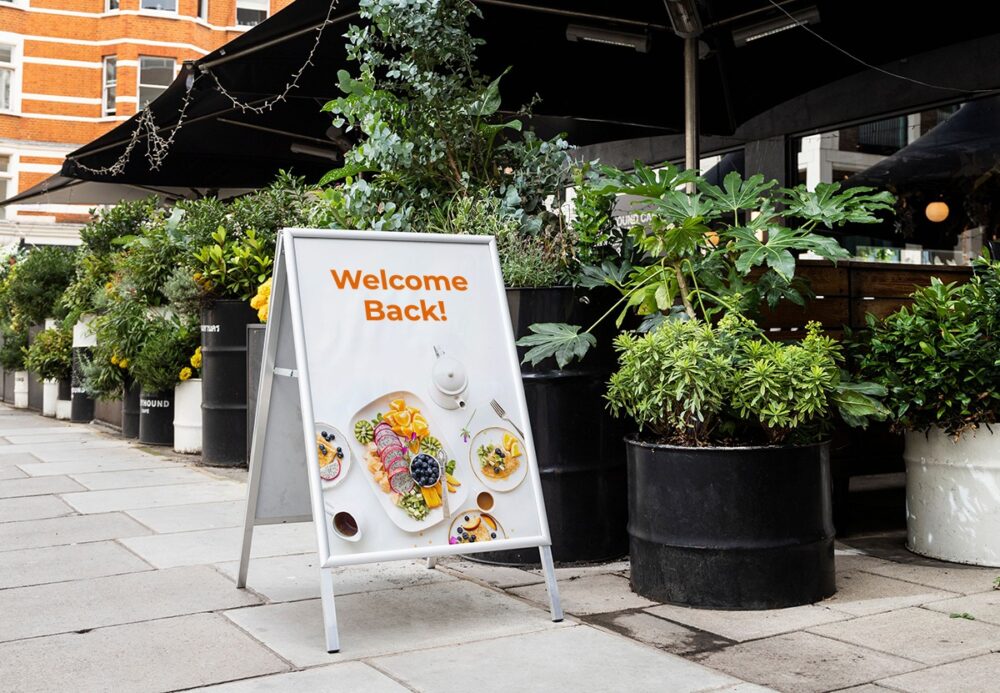 We couldn't write a reopening print checklist without including Health and Safety which remains important to keep both your staff and customers safe.
Our tailored Health and Safety collection offers a wealth of products suited to both outdoor and indoor scenarios. From Anti-Bacterial Menus and Vinyl Floor Stickers to Clear Roller Banners and Signage, click below to order any final bits you need before you fling open those doors!
And there it is, your reopening print checklist! From all of us at Printed.com, we wish you the very best and look forward to supporting you on your onward journey.
Shop the Health and Safety Collection