#PrintedPeople – Meet Performance Marketing Manager, Luz Urdaneta
Welcome to #PrintedPeople! Every month, we're taking you behind the scenes to meet the people who make us, well, us. This month we're heading into Printed HQ in London to meet Luz Urdaneta, our very own Performance Marketing Manager. Get to know her right here…
Tell us what it means to be the Performance Marketing Manager at Printed.com…
I'm responsible for looking after all our paid media channels, that means basically every sponsored ad you will see online for Printed.com – I'm behind it. I also look after making those ads as timely and relevant as possible and ensure all our customers get informed about any promotion we are running at Printed.com
My role is revenue focused, as Performance Marketing Manager, I need to ensure we are attracting not only new customers, but the right ones! Also, I lead the creation of brand campaigns to ensure prospecting customers know all about our brand and our values.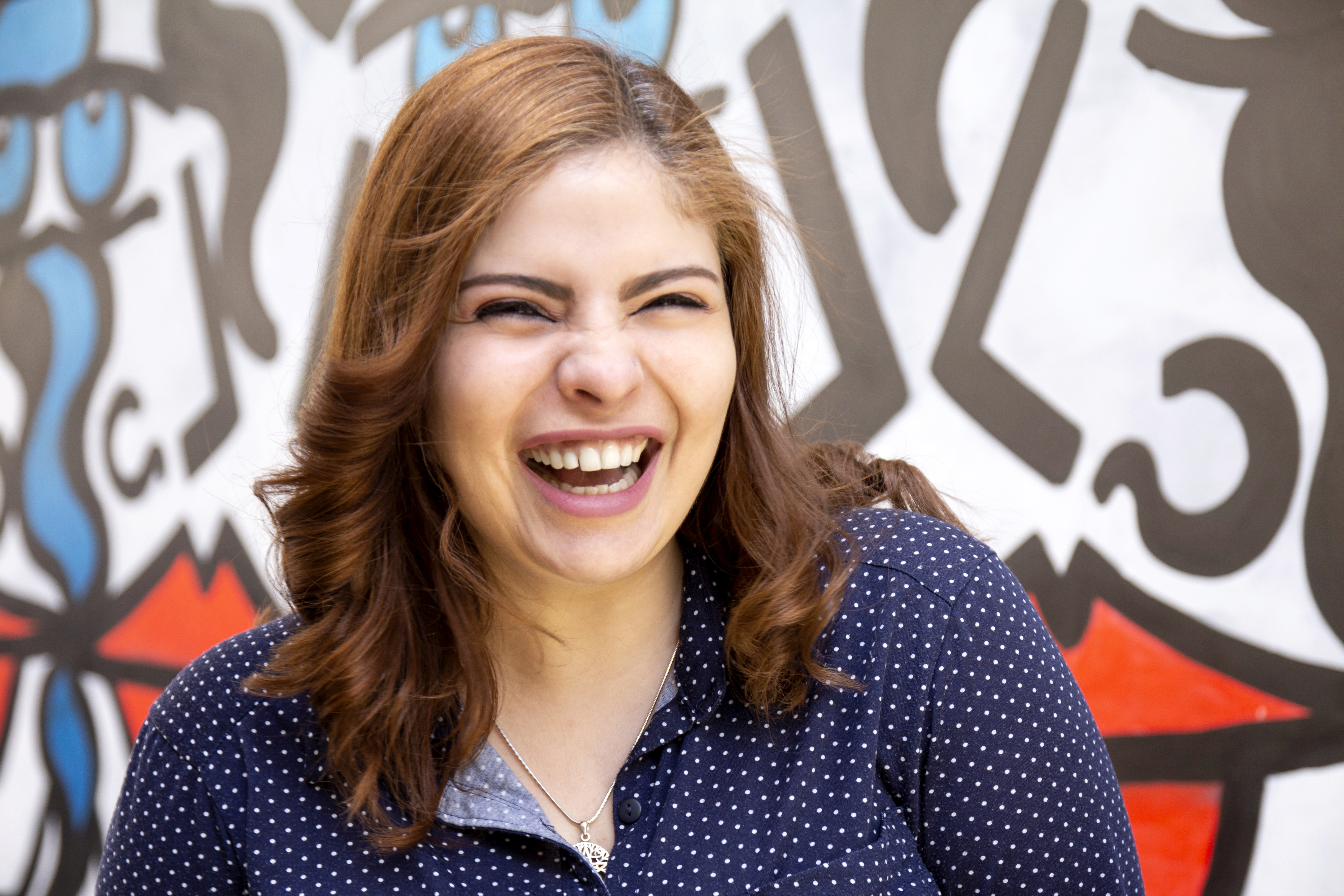 What does your day look like?
My day starts with a coffee (the biggest size please!) and then I will look at the previous day sales and website performance. I'll check campaign performance and I will be looking to spot any changes in campaign delivery or unusual performance.
I will look into our marketing calendar to see which campaigns are coming my way for the week/month and propose any interesting vouchers or promotions we could run with our affiliate partners.
In order to run a successful campaign I need to work closely with other teams. The creatives, copywriters and campaign managers are my favourite people to chat with about upcoming projects.
During the afternoon is when I start looking into which new campaigns need to go live and get my hands into the channels. I usually end of my day with a final look at the numbers and creating my to-do list for next day.
What made you join Printed.com?
It was love at first sight! The location is very convenient and everyone was so kind… also I love how diverse the team is – this role allows me to be creative and this was something I was lacking from in previous role.
What's the best bit about working for Printed.com?
Free breakfast? No, I'm kidding – it's the people! Working with such a talented pool of people really motivates me to give more every day. Also being able to make a real impact in the organisation with every campaign or promotion that we successfully run and see how everyone celebrates our achievements as a team is really rewarding.
And, just incase anyone reading this likes the sound of Printed.com, I'm currently recruiting for a Performance Marketing Specialist to come and join our fun, vibrant team (and enjoy free breakfast, smoothies, paninis, fruit, snacks and soft drinks everyday, plus toast the week with a choice of beverages from our extensive drinks fridge every Friday 😉 ) Find out more about the role here.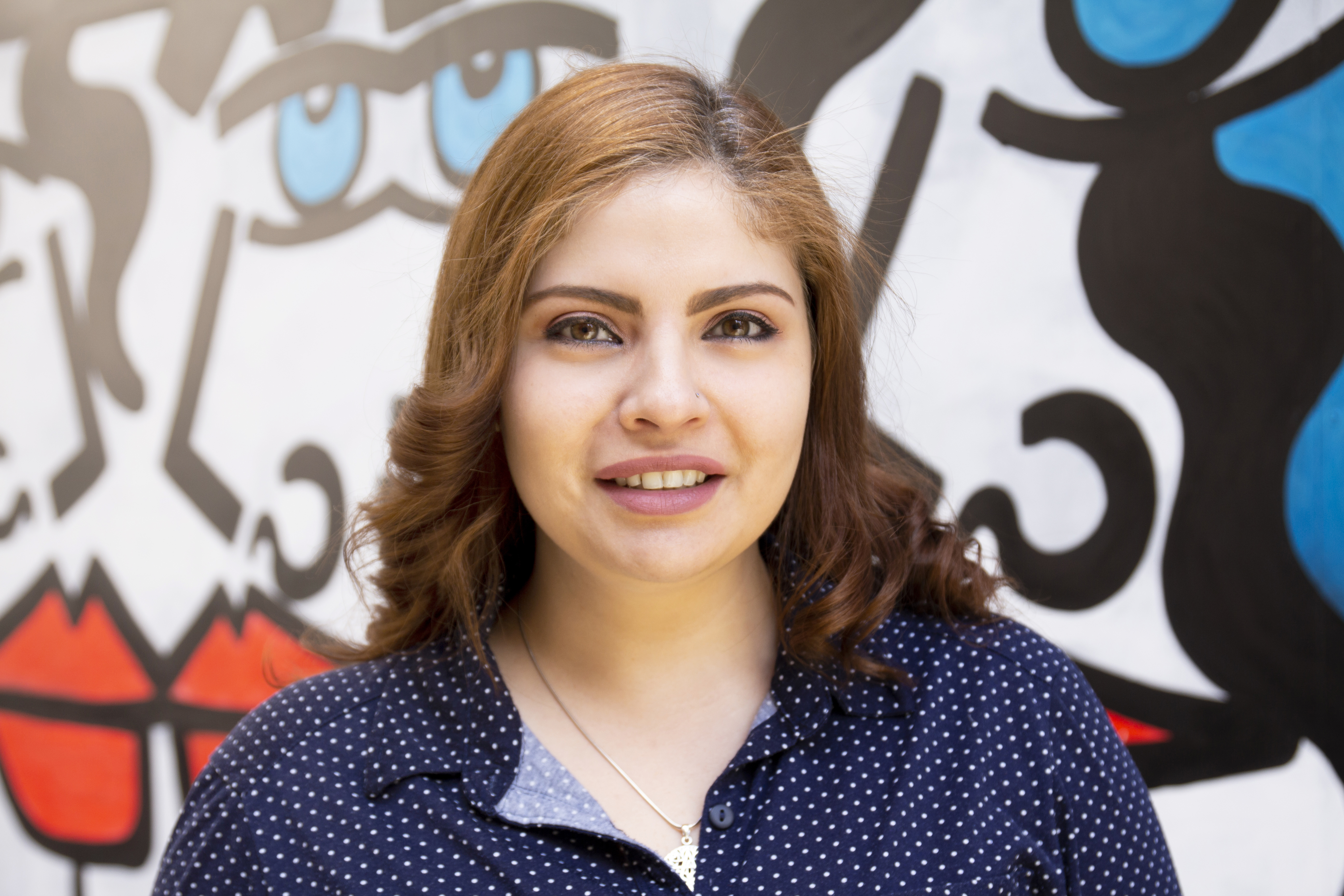 When you're not in the office – where can we find you?
Zumba classes! I love to feed my latino soul with a good Zumba class after work or reading about behavioural economics which is another of my passions – also I attend to tons of Google talks to ensure I keep myself up to date with new ad formats and emerging technologies. During summer – you can usually find me at the park enjoying the sunshine.
Ok, time for the quick-fire round…
If I wasn't doing this as a career, I'd be… A Motivational Speaker
If I was an animal, I'd be… A Dog
If I won the lottery tomorrow, I'd spend it on… Investing and some fancy shoes and purse to match!
Something people don't know about me is… I'm actually a super nerd and I graduated with a Distinction from my BA and Masters degrees
The last book I read was… Girl, Stop Apologizing by Rachel Hollis
My secret skill is… I do the best Arepas in London (Arepas are the national dish of Venezuela)
The best career advice I've ever been given is… Invest in your education – and never take NO for an answer.
My proudest moment in life was when… I got my Masters Degree
If I had to describe myself in three words, they would be… Bubbly, Dreamy and Hard Working
And finally, tell us who inspires you? Many people has inspire me at different moments of my live.. right now I'm obsessed with Rachel Hollis – you have to read her books!
Stay tuned for more from our #PrintedPeople series, and don't forget to follow us on social media to make sure you never miss a thing!