#PrintedPeople: Meet our Social Media Manager – Bex!
How to use user-generated content to boost your business: A #PrintedPeople interview with our Social Media Manager, Bex
Here at Printed.com, our employees aren't just passionate about print, they're experts in their field too. So, we thought we'd take a closer look at the people that make Printed.com, and ask them to share their knowledge with you.
Today we're talking all things social with our resident social media wiz, Bex. So without further ado, sit back, relax and take in this expert tips on how to use user-generated content to help your business!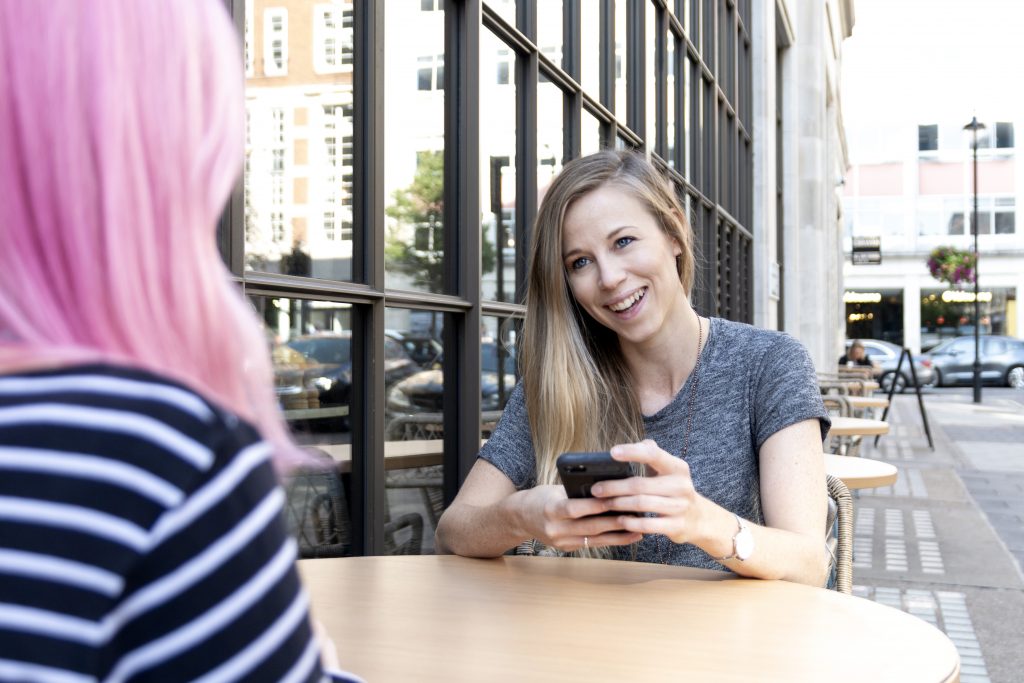 Bex, hi! Tell us what you do at Printed.com…
Hey – I'm Bex and I'm the Social Media Manager here at Printed.com. I manage the day-to-day social content and look after our growing community across six channels. It's my job to ensure we share relevant, engaging and helpful content for our loyal fanbase and keep everyone up to date with all things Printed.com. As you can imagine, I spend a LOT of time on my phone.
So, what exactly is user-generated content?
User-generated content is any form of content (text, video, blog, image etc…) that has been created by a person, rather than a brand. For example, if you're a Wedding Stationer and your Bride-to-be tags you in an Instagram post about the Wedding Invitation you designed for her – that's UGC.
For many brands, Instagram is the prime platform for UGC and it's the same for us here at Printed.com. Instagram is our most engaged channel and where our customers mostly hang out, but this can differ for every business. It's important to know who your audience is and which platforms they use before you start planning your user-generated content strategy.
How important is user-generated content for a business?
A positive interaction with a business does wonders for your brand, and more than ever, businesses are beginning to understand the value of UGC to their social marketing strategy. Separate to paid influencer marketing, UGC is often free content which can be used to further market your product or service. A real-life customer story can have far more impact on a potential customer than your own promotional material, as it promotes authenticity, elevates trust and drives a decision to engage (and even make a purchase). According to Hootsuite research, nearly 80% of people state that UGC has a high impact on their purchasing decisions.
Since it's such good marketing ammo, what are the best ways to encourage more user-generated content ?
If you're a small business, you ideally want to create an element of desirability about your brand and UGC can really help with this. Sharing authentic reviews or images from your customers can spark a desire to own a particular product or book a service in other potential customers. Using UGC can also elevate brand loyalty and help you form relationships with existing customers that can result in further sales in the future. Any customers that share UGC relating to your brand are likely to already be a fan of your business, and by repurposing their content you can build that relationship in a meaningful way and appeal to potential customers who may be less familiar with what you offer.
To kick off your user-generated content, why not include a Flyer or Postcard in your packaged order, or hand them out at your event and ask customers to tag their product/review on social media using your social media handle? If your audience is primarily on Instagram, the good news is that 80% of Instagram users follow a business account, which increases your chance of interacting with your customers
It must be fun having direct contact with so many customers! Do they always have good things to say?
I spend a lot of my day talking to customers, which I love. That one-to-one contact is really important for both the customer and our business. It's an opportunity to talk through an idea, a problem or just to share a few kind words about the amazing work we're creating together. It also gives us valuable insights into what our customers are creating and printing with us and any potential new product opportunities. We have a huge range of products at Printed.com, but we love hearing about what you'd like to see next!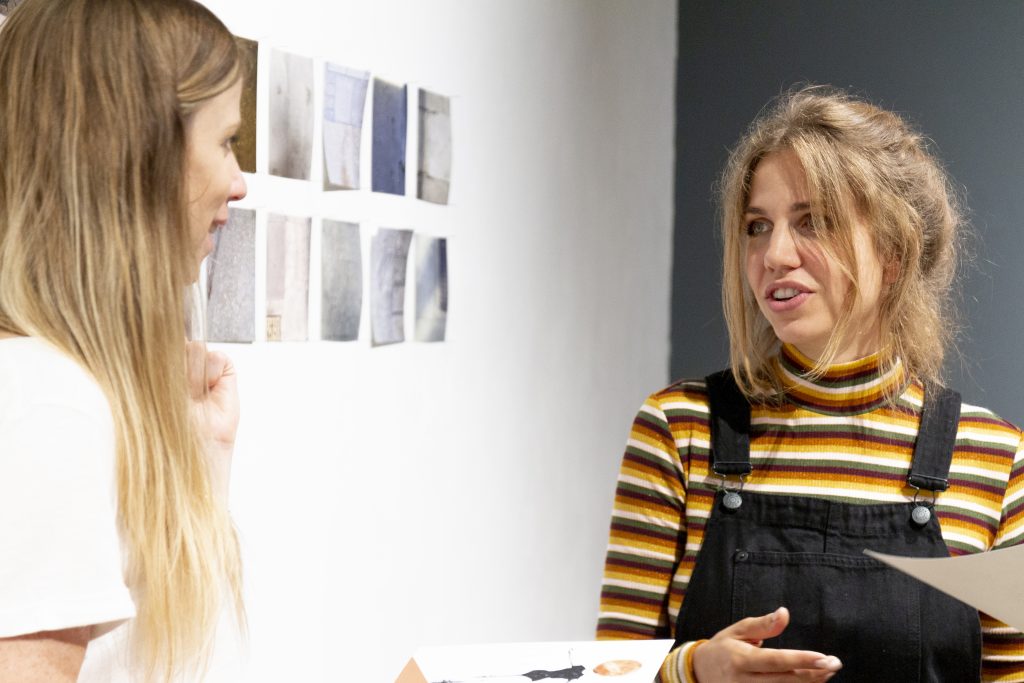 Social media is such a huge landscape these days. How do you manage all these platforms?
It's no secret that social media isn't slowing down, with over 1 billion active users on Instagram alone. Social doesn't sleep, and quite often during my morning commute, I'll discover a new algorithm or Insta-story update that has been released overnight. Managing multiple platforms means I need to keep tabs on the social landscape as much as possible and plan content ahead of time to counter any platform changes. It's a constant challenge – but who doesn't love a challenge? Social tools such as Hootsuite can be really helpful if you're managing multiple channels for your business, as you can schedule content, community manage and track post performance all in one place. It's worth checking out if you're managing more than one social channel.
If you could give three pieces of advice for businesses trying to connect with their social audience, what would they be?
Depending on the size of your business, your posting frequency can vary. If you have a dedicated Social Media Manager (like myself) it can be far easier to plan monthly cross-channel content as part of your overall marketing and business goals. If however, you are a one-man-band, dedicating the time to creating social content can eat into other areas of the business. However, I cannot stress the importance of consistent posting. Whether it's twice daily, once a week or once a fortnight – keep it consistent. After all – we follow social media accounts because we want to see more from that person or brand. If you disappear for 3 months your followers will, in turn, be disengaged. It is better to manage ONE social channel really well than spread yourself too thin across multiple channels.
Have you ever posted something, and then sat back patiently waiting for the comments to roll in? We've all been there, and it can be incredibly frustrating when you don't get the traction you were expecting. Without clear call to actions (CTAs), it's sometimes unclear how you want your audience to engage.
It can be helpful to either end, or start with a question. "What do you think of this colour scheme?' or 'Tag someone who needs one of these' – these types of question can really help elevate engagement, and calls upon your audience to interact. Try it and see what happens!
When trying to pull in the sales, it can be really easy to over-promote products and services. This can cause a 'wallpaper effect' on your feed, resulting in followers tuning out as they are exposed to the same messaging over and over again. Mix up your social content with some behind the scenes activity, competitions, events and even personal anecdotes about your life outside of work. People like to put a face to a business, it adds authenticity and personality to a brand. In fact, studies show that Instagram pictures containing human faces are 38% more likely to receive likes than photos with no faces.
Can I add a fourth? Why not! Number 4 is:
Social media is a space to entertain and be entertained. If you can show your customers that you're enjoying what you do, they are certain to have a positive experience with your brand.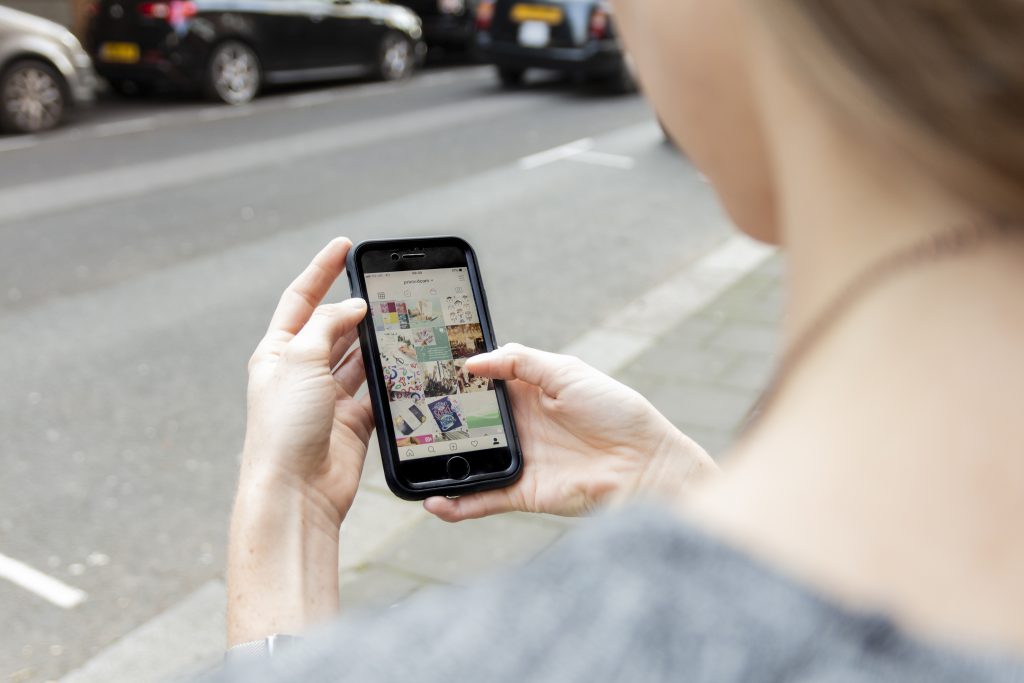 Okay – I'm ready to start using UGC in my social activity. But what are your best practices?
If you're looking to implement UGC, it can be as simple as just asking the question. For brands, this can be a product review request from a recent order or asking to repurpose a customer post about your product for your own social channel. Nine times out of ten, customers will be happy to help support a business that they have already had such a positive experience with. Just make sure to credit accordingly. You can read Instagram's legal copyright terms here.
Building a branded hashtag into your social content strategy can really help boost UGC, or at least help you track it. Whether this stems from a company value, mission statement or USP, start now! A great example of this activity is our #ProudlyPrinted campaign. This has been running for just over a year now, and with over 4,000 customer tags it means we have an abundance of daily content to share or repurpose.
Offering a reward for reviews or product posts can be a great way to build UGC in a short space of time. Why not run a competition and in return for sharing a post (using your branded hashtag) offer a free delivery code or money off voucher for those customers. If you do move into paid activity with any brand influencers, it's best to draw up an agreement/contract in advance so that all expectations are met, both from the customers and the business. You can find ASA guidance about Influencer Marketing rules and regulations here – but stay tuned as we'll be blogging about this in the very near future.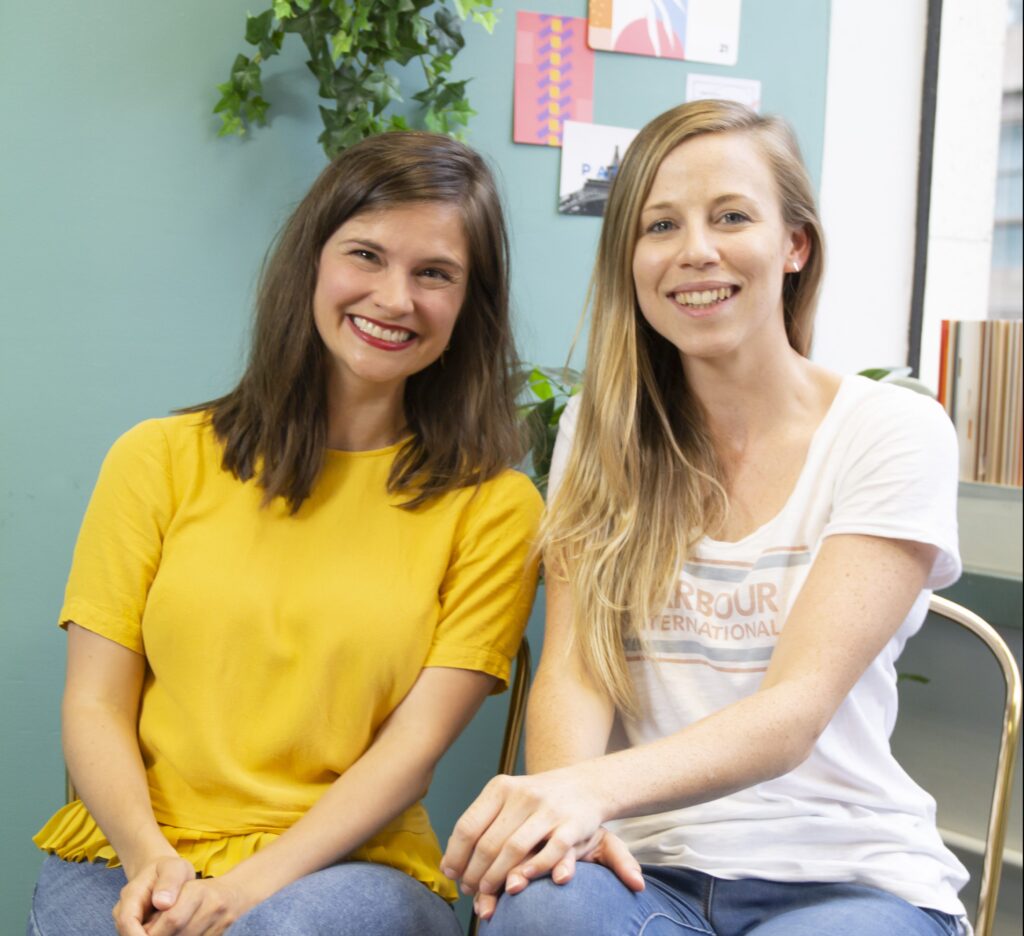 Follow us on: