Printed.com launches White Ink Business Cards
Friday 13th May, 2016: online print destination, Printed.com, has announced the launch of white ink business cards.
The new White Ink option is available at the home of Business Cards, Printed.com's Business Card range. It can be ordered on a selection of five new uncoated coloured papers, including: black, cosmo pink, guardsman red, urban grey, and navy blue. It is the latest in a string of improvements and innovations that printed.com has made in order to fulfill requests made by their own customers via the site's Ideas Board.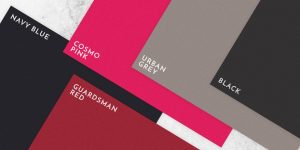 The company believes that the introduction of this new option will give their customers more creative freedom when designing for print and will also provide them with the opportunity to be one of the first to market with an innovative offering. They claim that this is especially relevant to the wedding stationers, printers and graphic designers that shop the site.
Printed.com Product Manager, Jessica Morgan, says: "We are very excited to be introducing our new White Ink Business Card range. Here at Printed.com we are always searching for new and innovative products to offer our customers, which is why we chose white ink. This product is designed to give our customers a unforgettable first impression by using the white ink option along with our beautiful five new coloured papers."
Tag us in your printed creations over on Facebook, Instagram and Twitter and use the hashtag: 
Want more? Get inspired with our genius ways to recycle Business Cards here!
That's not all! White Ink is also available on Postcards at Printed.com! Shop the range here.