Personalised wrapping paper printing with Wrap.me
Christmas is officially on the horizon, and it's no surprise that personalised gifting has seen a huge influx throughout 2020. But if you're really looking to maximise your gifting game this festive season, look no further than personalised wrapping paper gurus, Wrap.me!
What is Wrap.me?
Brought to you by the Printed.com team, Wrap.me is your absolute go-to for personalised wrapping paper. With FSC recyclable paper, free UK delivery and the ability to upload 30 individual images- it truly stands apart from the crowd. Whether you're looking for a few sheets or a few metres- Wrap.me has you totally covered (pun intended!).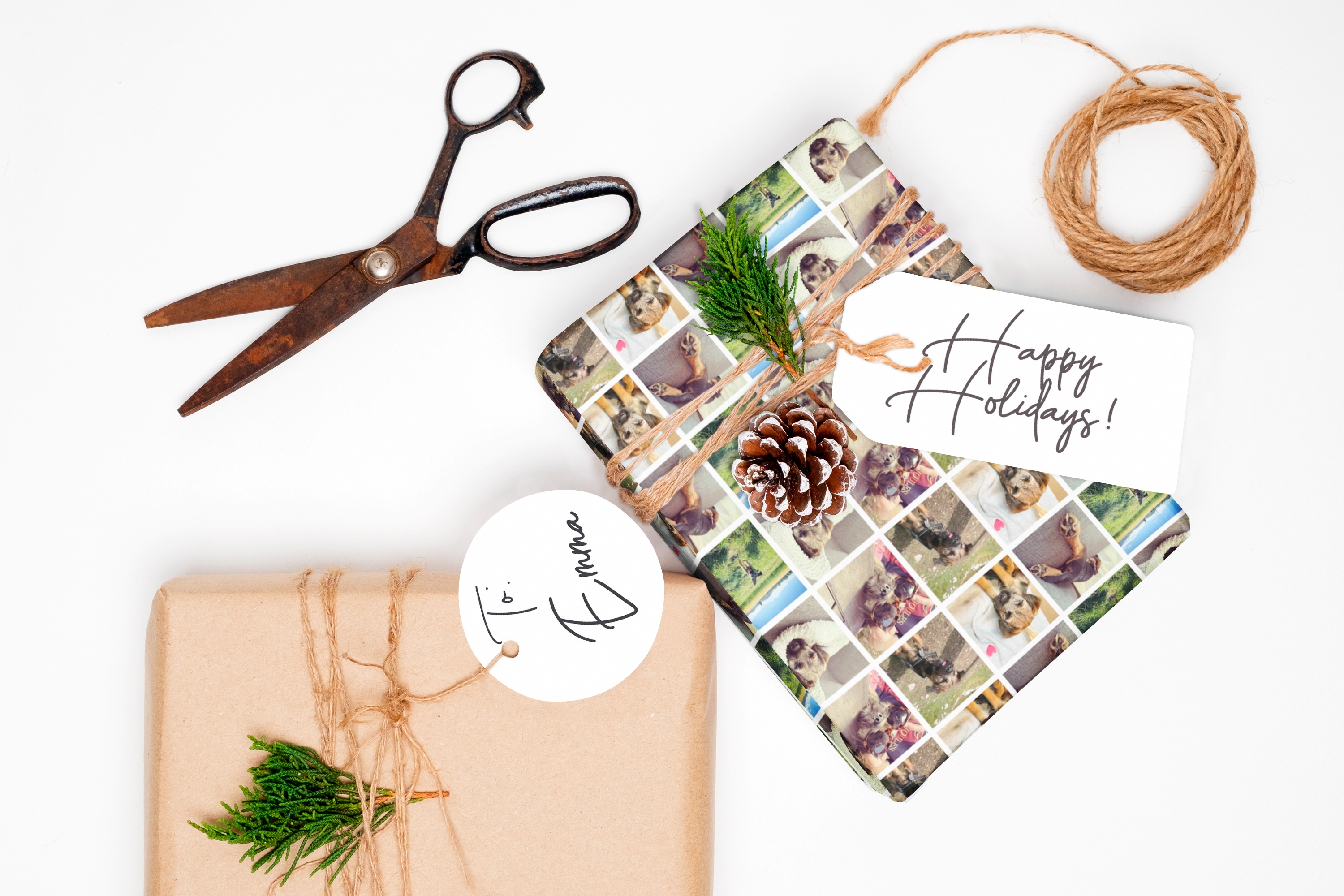 What's more – you can upload images from both desktop and mobile! The easy to use, hassle free uploader means that your personalised print is but a few clicks away (and you don't need to be a seasoned designer to create something spectacular).
Read on for a quick 'how to' guide to get you started.
How does it work?
It's super easy! Just follow these three basic steps:
Step one: Choose your photos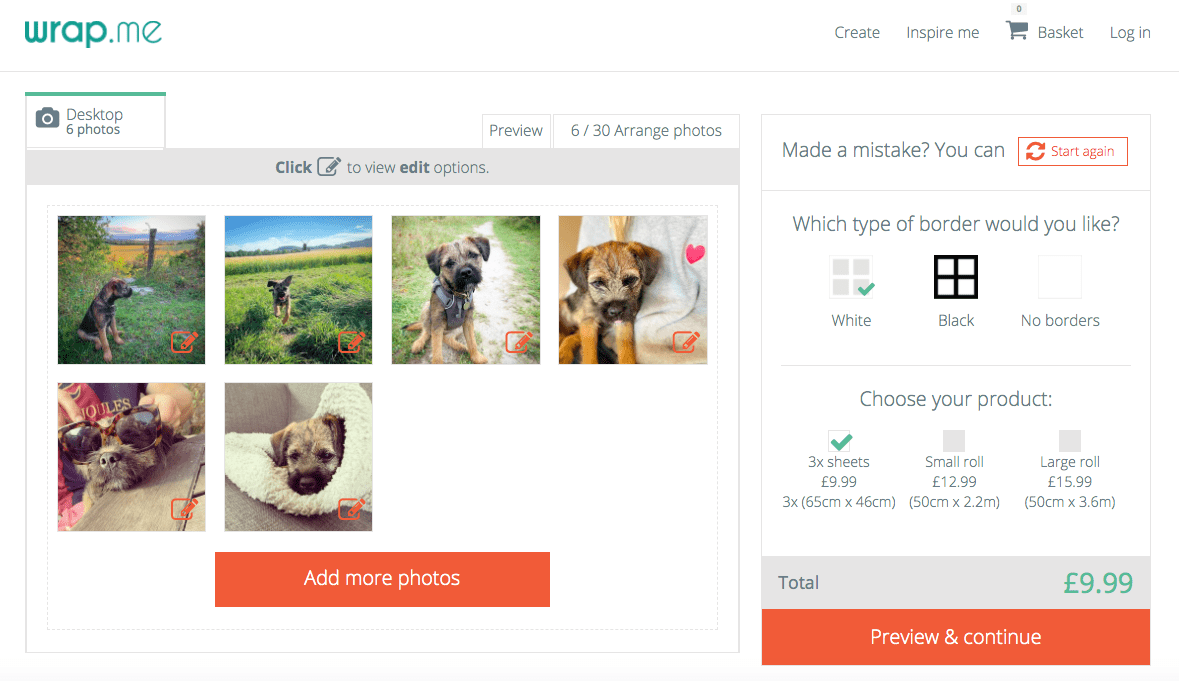 Head to the Wrap.me homepage and click 'upload from your computer' to choose your images. You can remove, crop and even upload more images as you go! This is also where you can choose both your border and product options.
Step two: Create your wrapping paper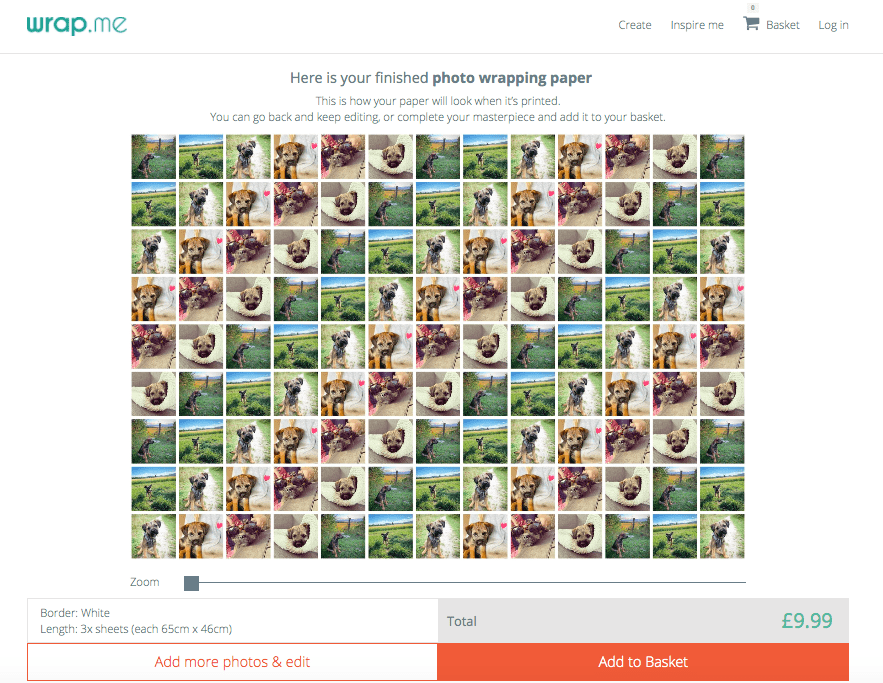 Hit 'preview and continue' and you'll get a fabulous mock-up of your personalised wrapping paper masterpiece on screen. If you're happy with your design preview – hit 'add to basket'.
Step three: Check out with FREE delivery!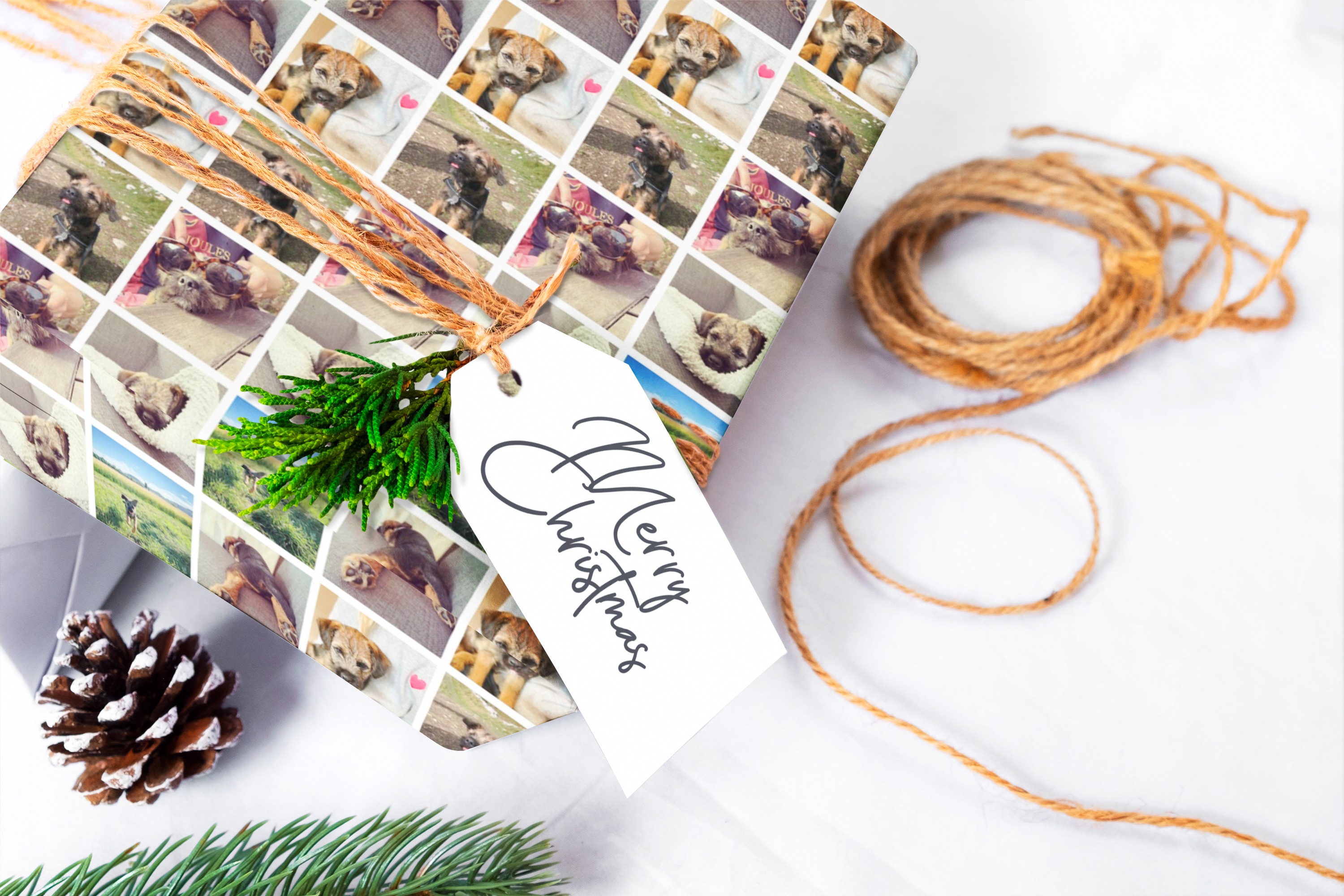 And that's it – you're done! All that's left to do now is check out and wait eagerly by the door for your custom wrap to get delivered. (Please allow up to 5 working days).
Looking for inspiration?
Whether you choose to print a few shameless selfies, a collection of family snaps, or a even a prized pet – there's a tonne of inspiration on the Wrap.me Instagram feed. And don't be shy – make sure to share your creations on social media by using the hashtag #MyWrapMe and tagging us with @wrap.me. Enjoy!