Personalised Face Masks and UK next day delivery options
Following the recent roadmap set out by the government, it looks like face coverings are here to stay. While the end is in sight, it's still crucial to have a good supply for business or personal use- and that's where our range of Face Masks come in.
Our personalised protective Face Masks are intended for individual use and come in three standard colours; White, Navy and Black. We also offer a custom option where you can create your own mask by choosing from our range of free artwork templates, or by uploading your own image or logo. Perfect for matching to your business' branding or for letting your personality shine through.
Find out which Face Mask is right for you below!
Personalised Face Masks
Being able to design your own Face Mask has bever been easier! Customise your mask to suit your individual style or brand and enjoy a five day turnaround.
Upload your chosen design or choose from our free templates
Available on Standard and Enhanced stock
Machine wash at 60°C before use
From £4.90 per unit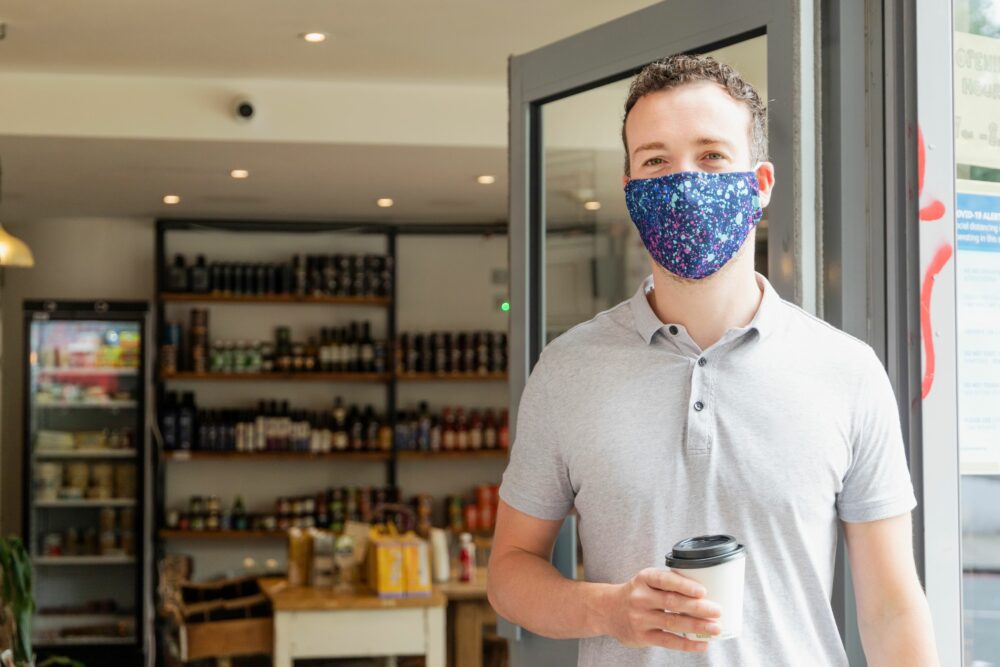 Enhanced Masks
With additional features to improve comfort, our enhanced masks are available in three colours.
Double layered with cotton inner
Adjustable elasticated straps
Flexible nose bridge
Machine wash at 60°C before use
From £6 per unit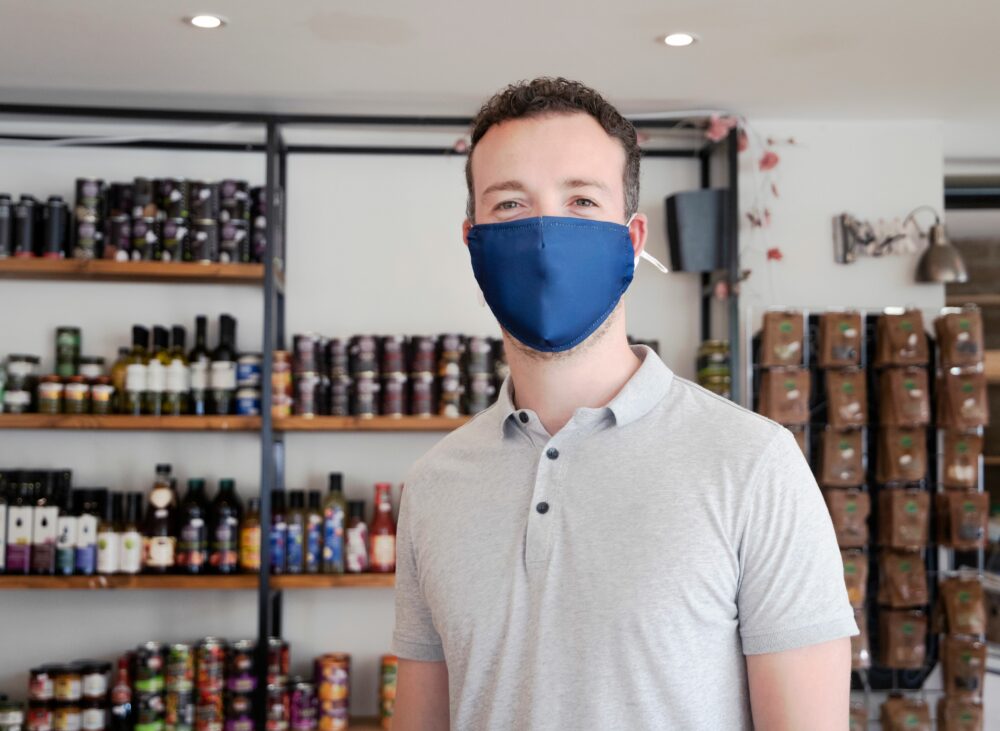 Standard Face Masks
Stay safe with our most affordable masks available in three colour options.
Double layered face masks
Single elasticated strap around the head
Machine wash at 60°C before use
From £4.50 per unit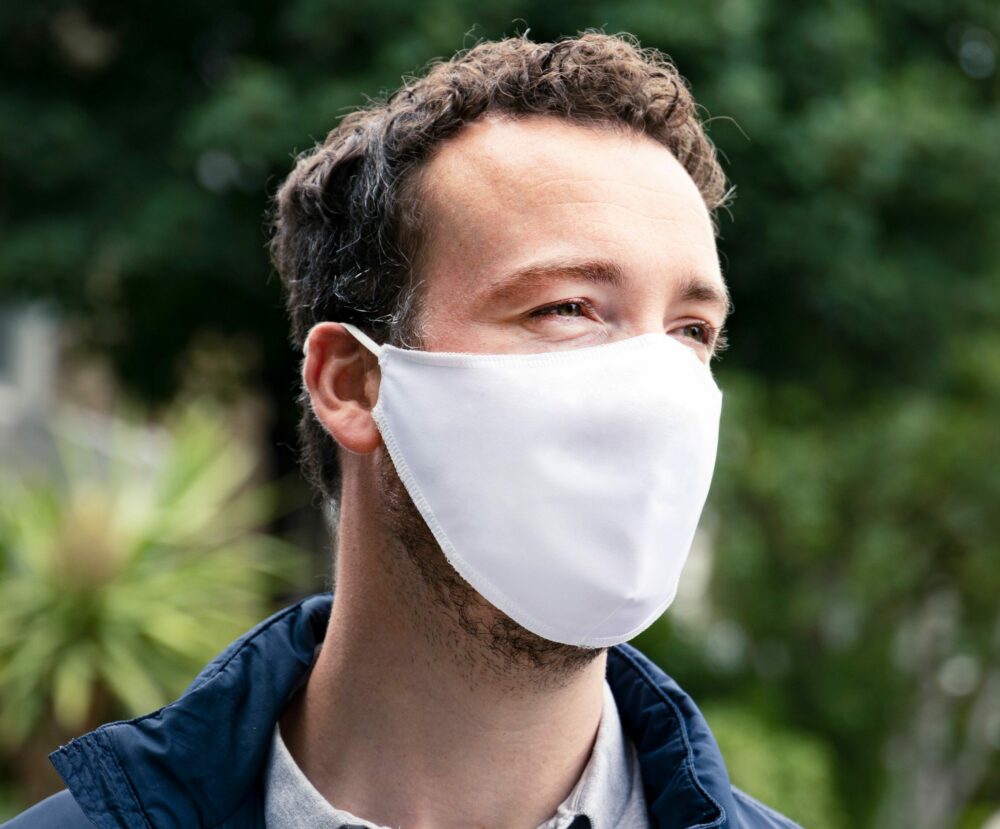 When ordering your personalised protective Face Masks, you will also be able to choose whether you'd like to include filters with your purchase. Additional filters are also available to order separately here.
Are Face Masks effective?
The latest scientific evidence provided by the Scientific Advisory Group for Emergencies (SAGE) shows that Face Masks can help reduce the risk of transmission in some circumstances and that they can reduce the spread of the disease if you are infected but not showing symptoms.
Please note that protective masks should be worn whilst continuing to observe social distancing measures and regularly washing hands. These actions are of utmost importance at this time. These masks are not recommended for medical purposes and have been produced to ensure PPE supplies go to the healthcare and key workers who need them most.
How to care for your Mask
Below are some recommended ways to care for your mask:
Wash your hands or use hand sanitiser when putting on or removing, and after each use
Wash your mask regularly. It can go in with other laundry using your normal detergent
Avoid touching your eyes, nose, or mouth at all times and store used masks in a plastic bag until you have an opportunity to wash them
Do not touch the front of the mask, or the part of the mask that has been in contact with your mouth and nose. Once removed, make sure to clean any surfaces the mask has touched
Once the UK starts to slowly lift restrictions, many businesses will have to quickly adapt the way that they operate. If you're preparing for the future, our Health and Safety essentials range is here to keep your customers and employees safe. Many of our products also come with free downloadable artwork templates as well.
If you need any help or advice about an order or any of our services, please get in contact with our Customer Service Team and they'll be more than happy to help. We've also pulled together a list of our resources and guides to help you through these difficult times. Check them out below!
Our Covid-19 Customer Resources