Novelty Face Masks for every occasion
Face Masks are here to stay, so how can we make the most of wearing them day to day? Whether you want to beam on the bus, scowl in the supermarket or unleash your wild side at the next stag or hen do, let your Personalised Face Mask do the talking!
At Printed.com, we can help you stay safe and stay unique with the perfect Face Mask for your needs. We've pulled together some inspiration to get you started – plus all of the featured designs below are available to print with us. Head to our Face Mask builder to get started.
Let your personality shine through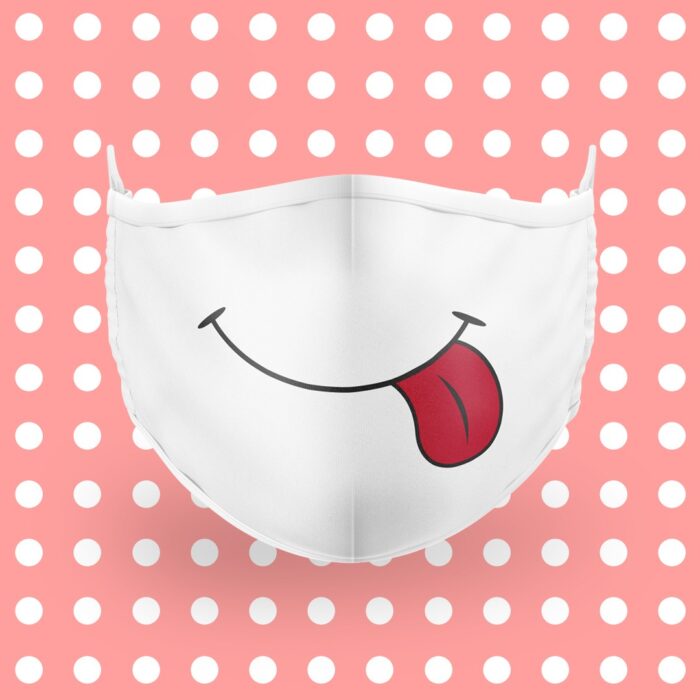 Sometimes, it can be hard to show people how you're really feeling with a mask on. While we can practise smizing (smiling with your eyes) all we want, it's a lot of effort to maintain. A Personalised Face Mask can make this much easier with the perfect smile printed loud and proud for everyone to see. You may choose to be cheeky, cheery or even downright scary! The only limit is your imagination. Either way you're bound to make someone's day when you're out and about showing it off.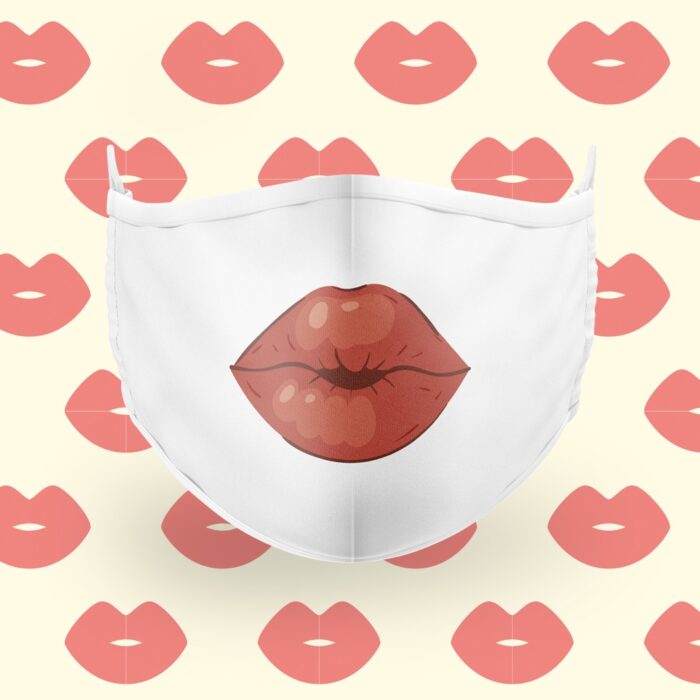 Love these faces? Print them here!
Embrace the novelty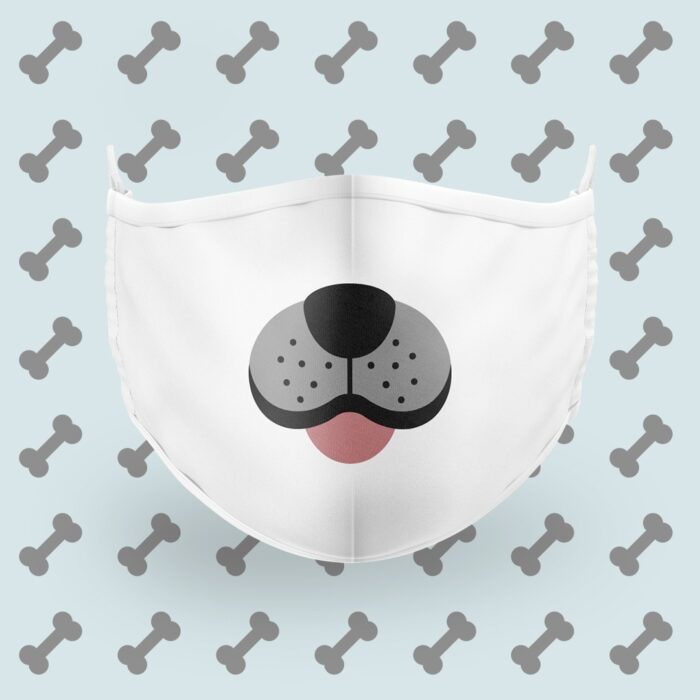 As Face Masks continue to weave their way into everyday life, it's a great opportunity to share your personal passions with the world. This could be your favourite animal, a celebrity lookalike or even a quote or mantra.
Embrace the novelty and create something that really represents YOU (and in turn gives that person in the supermarket something to smile about!).
Gather your tribe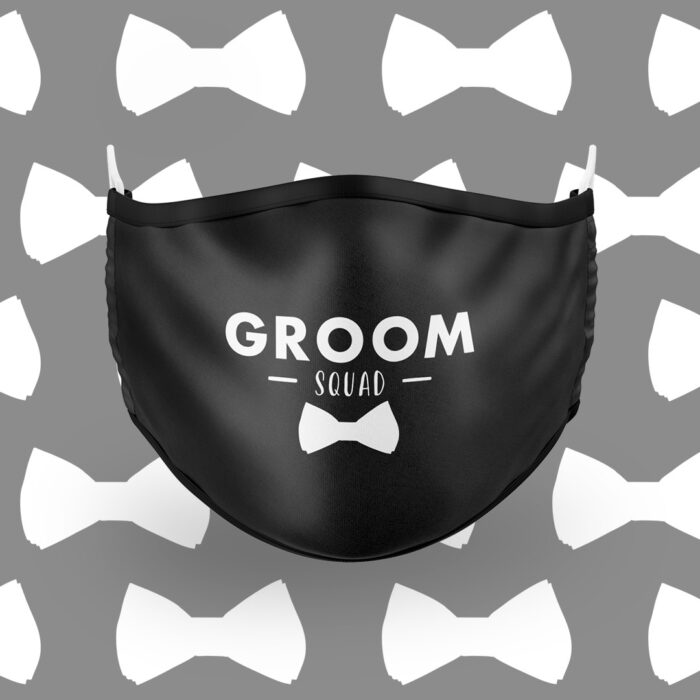 The socially distanced gathering is something we've all been adapting to recently and Personalised Face Masks are a great way to liven them up! Whether it's a birthday, hen do or any other special occasion – a novelty Face Mask can really add to the party atmosphere. Surprise your BFF or 'bride to be' with a custom mask, with separate 'team masks' for party attendees. We've got all sort of mask designs ready to print! A bit of creativity can make this Health and Safety essential the star of any occasion!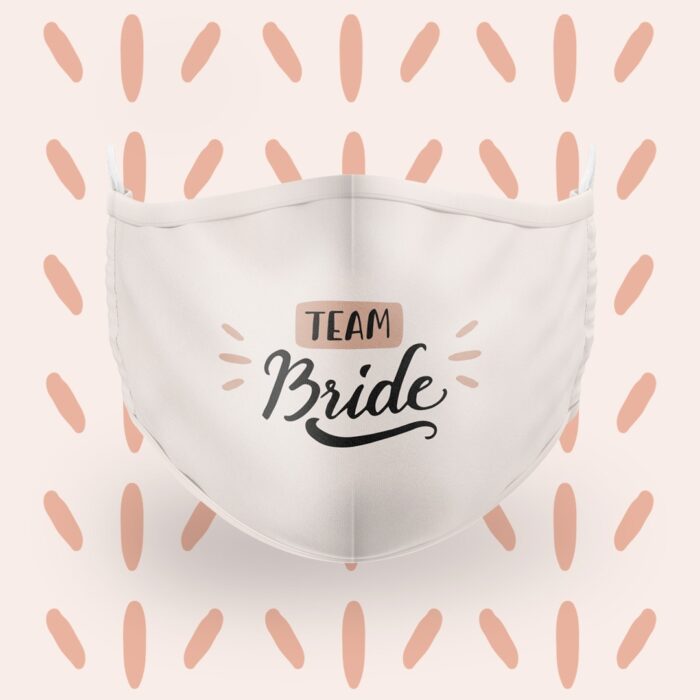 Print masks for your Stag or Hen do!
Show what's underneath!
If you're desperate to continue showing off your lockdown beard, then a Personalised Face Mask is perfect for you! Show everyone what's hidden underneath, be it a perfectly trimmed beard or a full face of makeup. This is another great way to let your personality shine through, and to celebrate any features you're having to keep covered up for safety.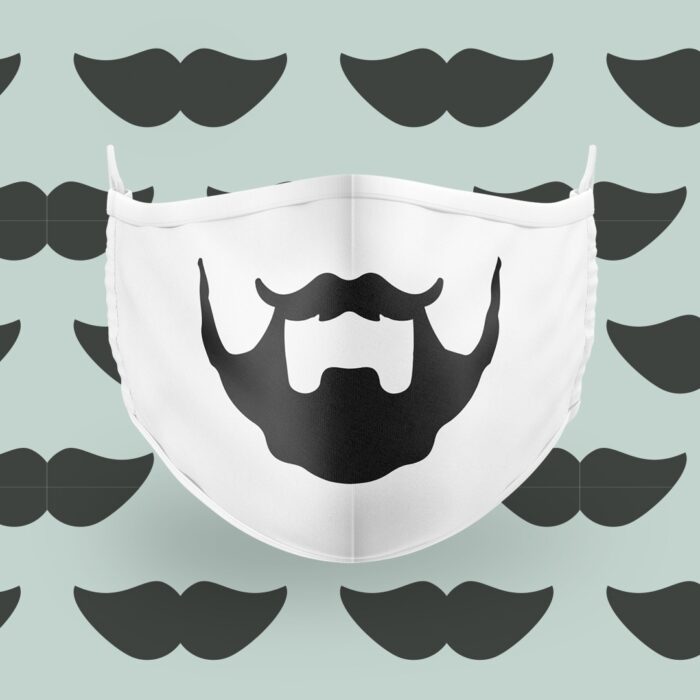 Love the beard? Print it here!
What's your inspiration?
So the real question is, what will inspire your Personalised Face Mask? With endless creative possibilities, the only hurdle is getting started! Our Face Mask builder allows you to upload any design or picture you want, so you can create the perfect mask for any occasion. For a helping hand, check out our 'how-to' blog here.
For the full breakdown of our Face Mask specs and our top tips to take care of yours, make sure to check out our handy guide. We also have a host of #ProudlyPrinted customer inspiration to help get those creative juices flowing even more right here. Why not snap a pic and tag #ProudlyPrinted on Instagram so we can see it too!
Love your new novelty Face Mask? Recommend a friend after you order yours and you'll receive £20 worth of Printed Points to spend on even more masks. (T&CS apply)