Menu printing made easy! Your seasonal menus – sorted
Thinking about menu printing?
With summer on the way it's time to get thinking about your new season menus. Plus, how you're going to give your menus a seasonal refresh for summer.
Your menu is often the first introduction to your business for most customers, so it's important you get it right! If you know what size, shape and format you're after when it comes to your menu printing, but you're looking for some design and sales tips, check out our handy infographic here. If you want to explore your options, take a look at what's on offer with our roundup of Menus.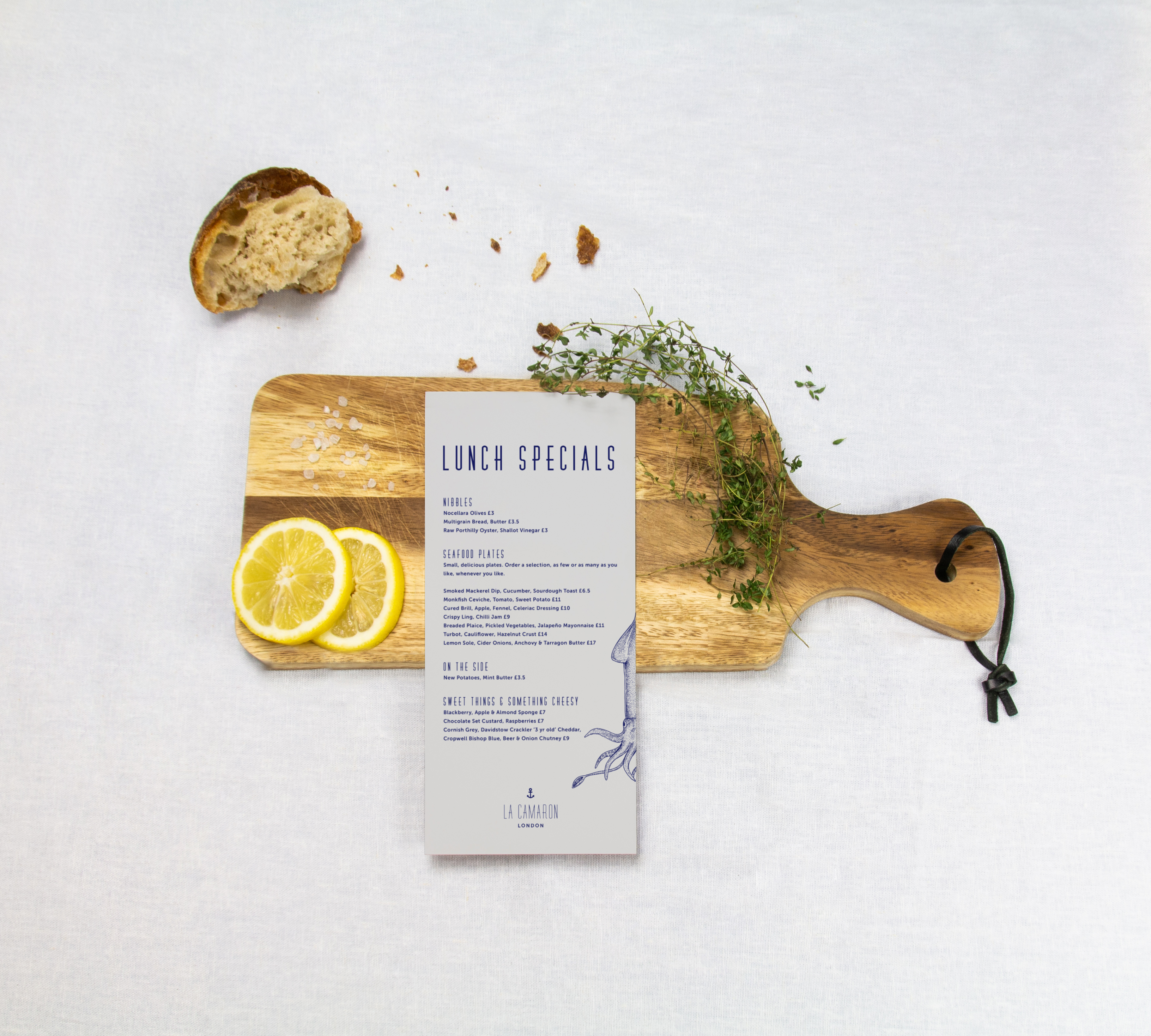 Flat Menu Cards are a great choice for your core menu offering. They come in a huge range of sizes and paper stocks – and you can laminate them too, making sure they stand the test of time.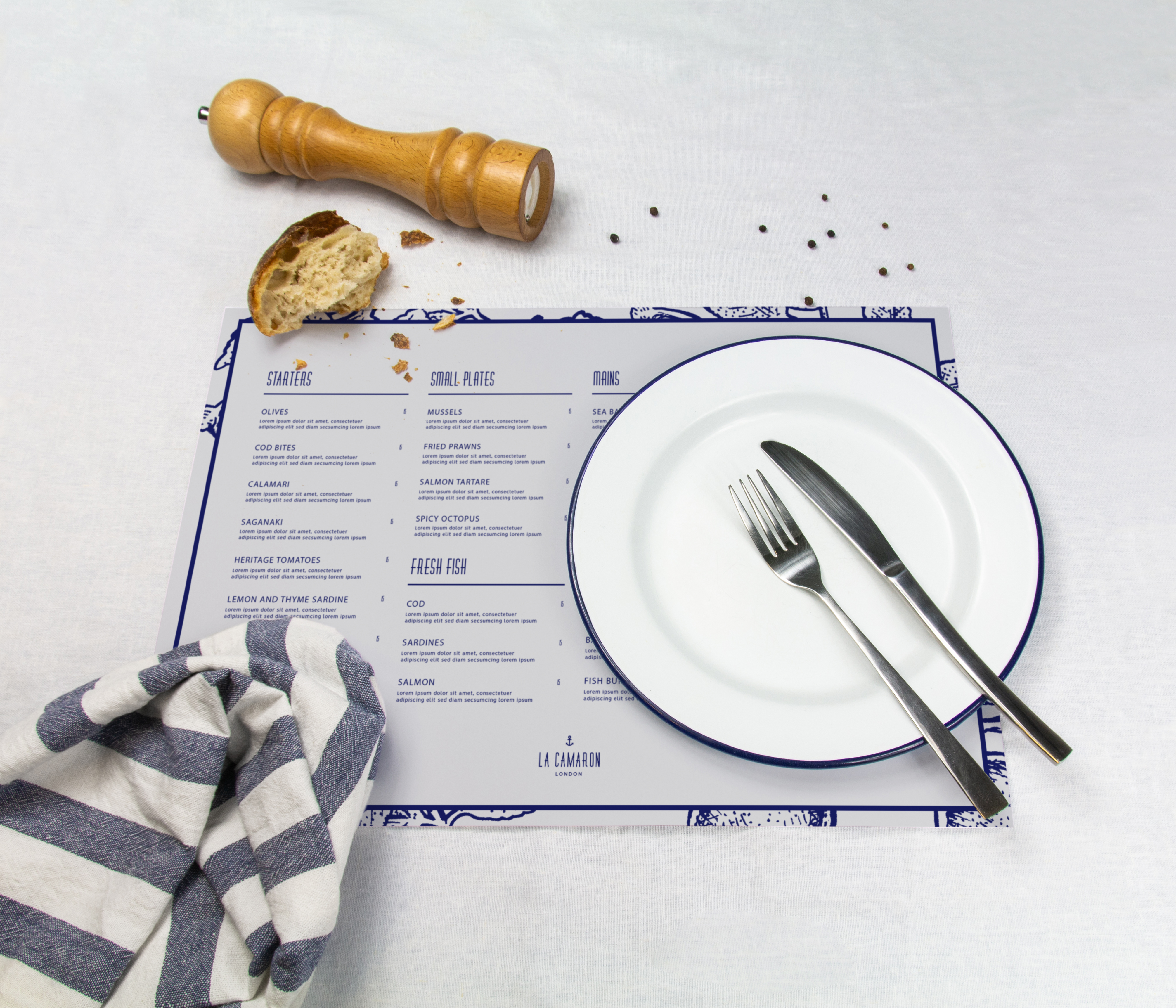 If you're looking for something for the table, a Placemat Style Menu is an easy way to save space! Usually, these kinds of menus are produced for single-use on an affordable paper stock like out silk or uncoated paper stocks.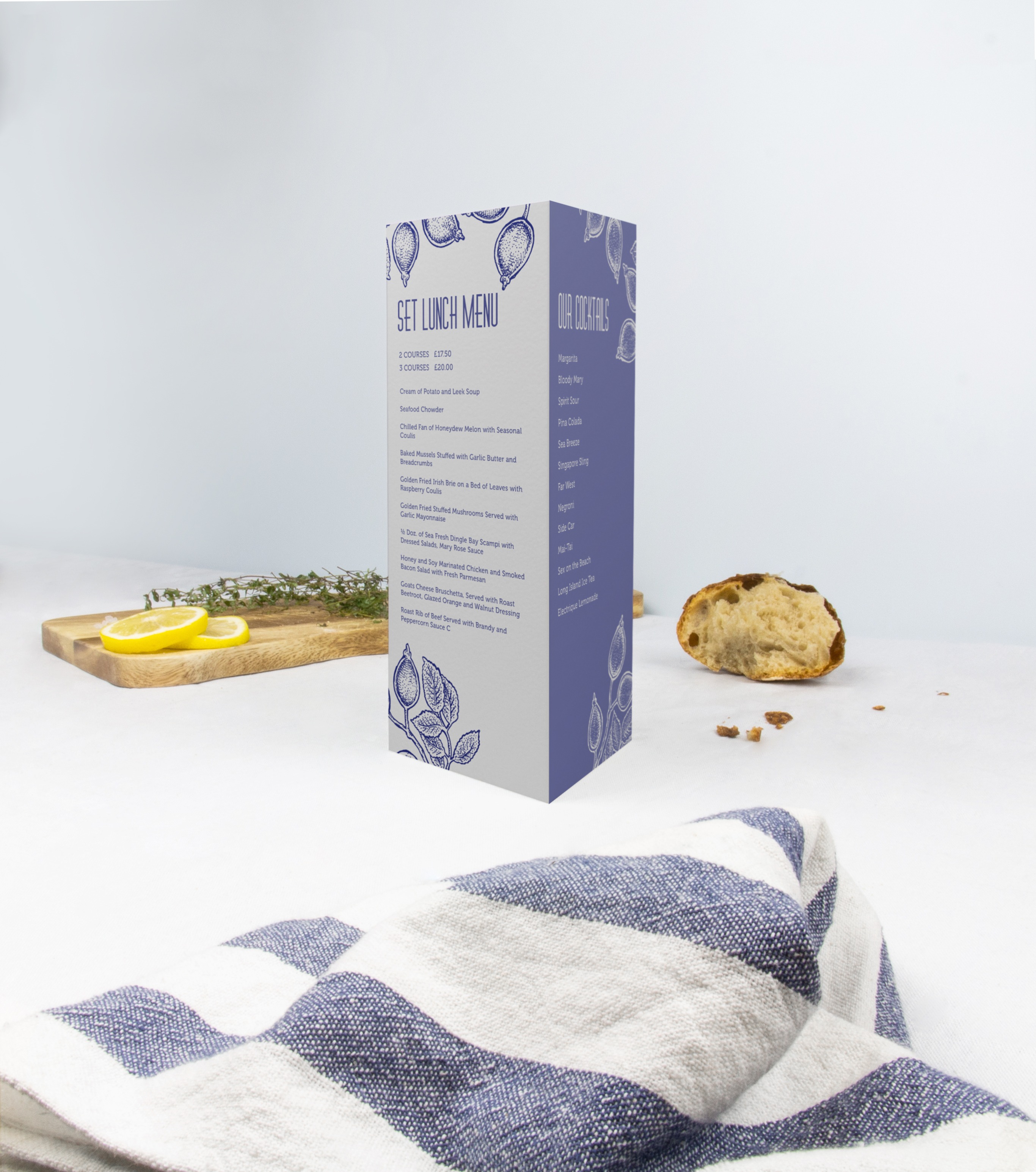 Ideal for special dishes, offers and promos, make the most of your table space with a triple-sided Table Talker.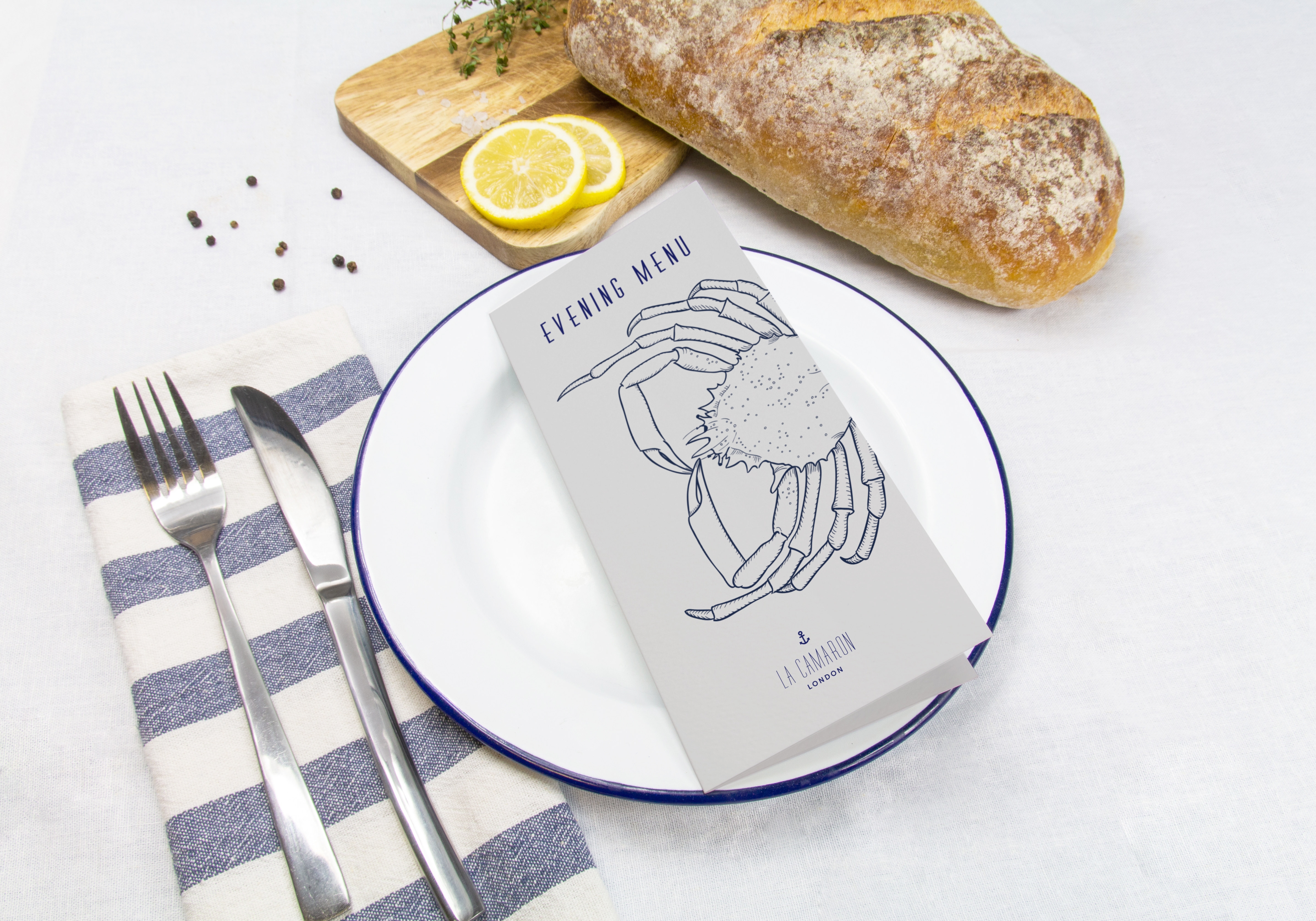 Versatile, easy and affordable, Folded Menus give you a little extra space, without the need to go multipage. Plus, with loads of fold types and papers on offer, it's easy to make yours unique.
For more comprehensive menus, try multipage menus. This gives you the freedom and choice to add more pages – all bound up neatly and professionally for a sleek finish.
If you need something for the window or the wall, we can help! Whether it's a simple Poster sized menu, a mounted board style menu or even Self-adhesive Vinyl (which you can reverse print if you want to stick it in your window!) we've got the solution. Discover all of our menu options in the Hospitality Collection.
Whether you're looking for laminated menu printing, menu card printing, wall menus or even takeaway menus, you'll find it all at Printed.com. We've curated an expert range of hospitality print, covering an extensive range of menus, so whether it's a la carte, seasonal or set menus, or even price lists and product catalogues, we've got the menu for every project. And with free menu templates, it's easy to get started right away!