How to choose the right paper for your Wedding Invitation
Ok, so the big question's been asked – what now?! Once you've chosen a venue and decided a date, it's time to let people know the finer details. That's where your Wedding Invitations comes in.
It's time to give people a proper taste of your wedding's theme and style. While your Save the Date may have hinted at it, now you can get really creative and showcase the flavour of your Big Day. But where to start?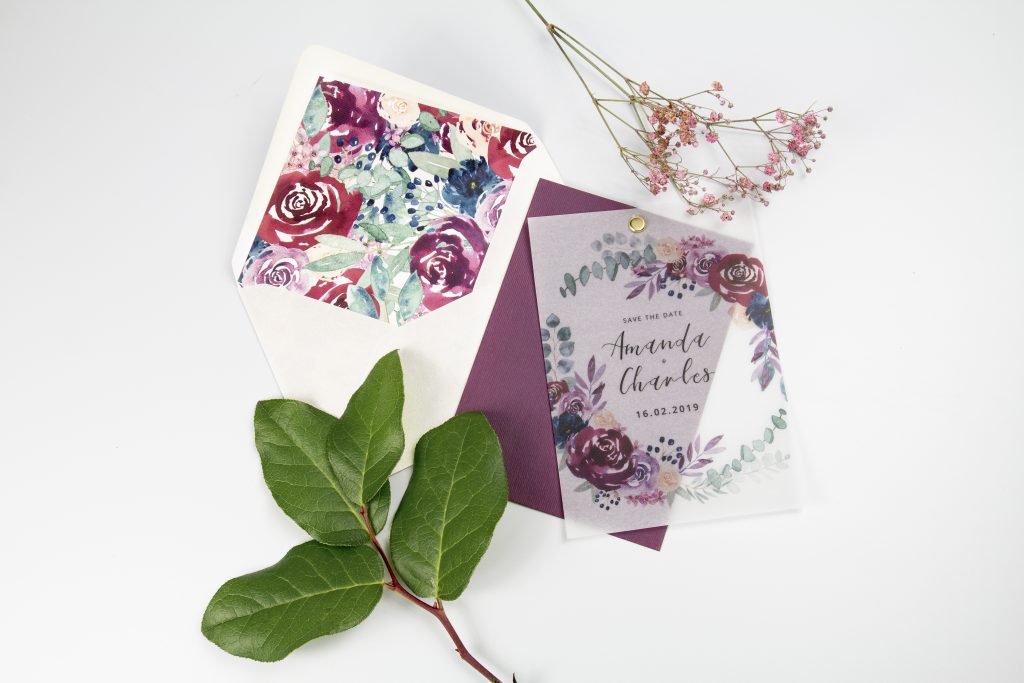 What's important is making sure you choose the right paper stock. Why? Because these invitations hang around for a while – and you want yours to look its best until that day!
Wedding Invitations. Where to start?
Start with the big day – and work backwards.
Think about the theme or style you've chosen for your wedding. You're going to want your invites to capture that vibe. I.e. are you going boho and thinking about forests, tipis and fields? How about rustic barn or marquee style venue? Perhaps you're after an elegant finish with a champagne reception in a swanky hotel?
This stunning suite, including a swanky Save the Date and Invitation, was created by Pixel and Ink Studio.
Time to play match-up
Now you've thought about your design, it's time to think about how you an encapsulate this in paper. Of course, your artwork will only further enhance your theme and the tone for the day, but whether you're there or not, you need to start with our paper.
Meet your Wedding Invitation papers
Cream
Add a warm, understated premium feel to your Wedding Invitation with Cream paper stock. With an uncoated surface, printed inks are absorbed into the paper for a soft, muted finish.
Tintoretto Gesso
The hammered texture of fine Italian Tintoretto Gesso brings a layer of prestige to your print, with a warm off-white hue. Uncoated for a touchable finish, printed inks are absorbed into the surface.
Fresco Gesso
Fresco Gesso features the same uncoated, lightly hammered surface as our Tintoretto Gesso paper, but with a bright white hue.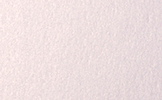 Ice Gold
Add warm gold tones to printed Wedding Invitations with Ice Gold. Slightly shimmering, its coated surface gives printed inks extra depth, ideal for when you've got something special to say.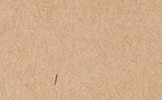 Kraft
Get a stripped back, handmade feel with the textured, earthy tones of Kraft paper. With an uncoated surface, it absorbs ink for a soft, laid back feel. Ideal for bold, dark coloured designs and retro themes.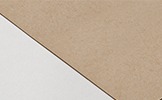 Kraft Lux
Upgrade your Business Cards with the signature coloured core of Kraft Lux sandwiched between two layers of earthy Kraft paper. Ultra-thick, weighing in at 810gsm, this is one Business Card paper stock that can't be missed.
Lux
Triple layered, with a choice of 12 striking signature coloured core colours, Lux takes your Wedding invitations to the next level. Featuring an uncoated, textured surface, printed inks are absorbed into the paper for a modern, muted finish.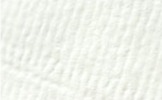 Laid
Bright white with fine lines impressed on each side, Laid paper brings an extra element to print. With a subtle, tactile texture and an uncoated finish, it's ideal for adding a hint of touchable texture to your designs.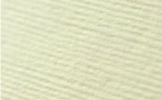 Acquerello
With a rich cream colour and fine lines impressed on both side, Acquerello evokes an old world warmth that's ideal for retro and elegant weddings.
Nettuno
Add a touch of elegance with Nettuno. Featuring refined, fine lines, its beauty lies in understated simplicity that brings print to life with a retro feel.
Rives Shetland
Featuring a weave like texture across its bright white surface, the stylish uncoated finish of Rives Shetland adds a touchable finish to contemporary print.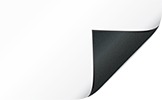 Magnetic
If you really want your Wedfing Invitation to stick around, Magnetic is ideal for the job. Made of flexible material it features a magnetic backing on one side and a low surface shine and readable finish on the other.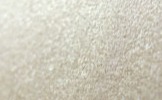 Sirio Pearl Oyster
Summoning the natural lustre and warm tones of freshwater pearls, this beautiful shimmering paper turns up the wow factor with a little extra glamour and eye catching sparkle.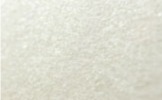 Sirio Pearl Polar
Shimmering with cool, icy tones, this soft pearlescent paper brings an extra dimension to printed designs with a subtle, yet standout shine.
Silk
A great all-rounder, Silk paper lets your print do the talking. With a low surface sheen and excellent ink to paper contrast, Silk offers easy readability and defined printed colours.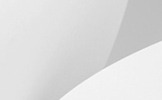 Uncoated
With a soft, uncoated surface, colours are absorbed into Uncoated paper, giving a flatter, modern finish to printed artwork and designs. It's ideal for print that needs to be written on.
Vellum
Vellum paper adds an ethereal dimension to printed artwork, offering a translucent finish, with an effortless, airy simplicity. Ideal when paired with additional paper layers.
Feeling inspired to pick your paper? Why not head on over to Printed.com to meet them, or get a feel for them in person with a free sample pack?