Branded Face Masks – inspiration for your business
Face Masks are fast becoming the norm and with the most recent government update, more and more businesses are looking to incorporate masks into their daily working lives. Branded Face Masks not only help ensure the health and safety of your staff and customers, but they can also be a valuable marketing tool to keep your business front of mind.
We spoke to a handful of our customers who are using this 'new norm' to their advantage. Read on to discover how custom Face Masks can work for you!
Flavourtown Bakery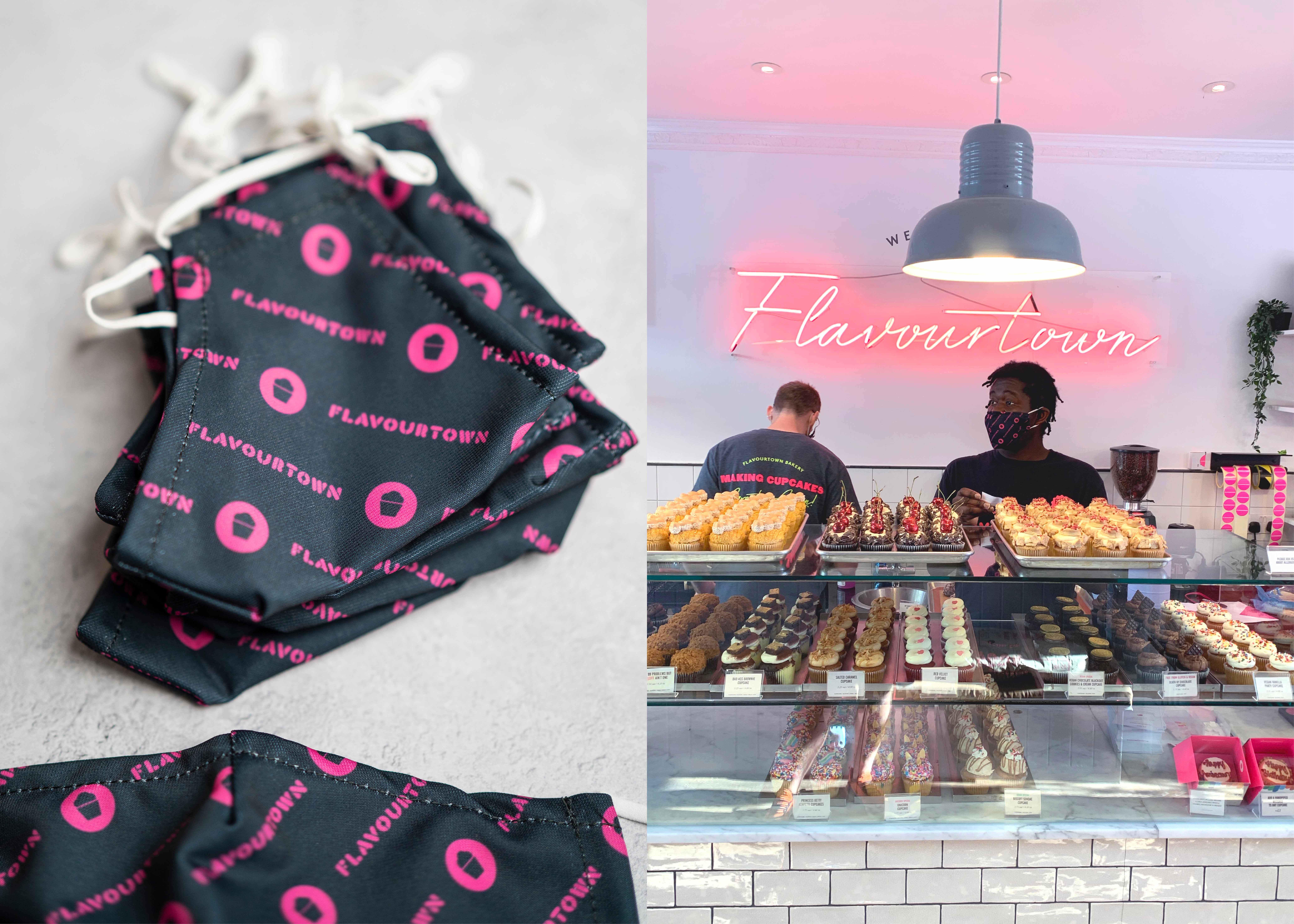 First up – it's Flavourtown Bakery! This award winning bakery business has our stomachs rumbling, offering everything from colourful cupcakes to moreish brownies. We absolutely love their branded Face Masks which are a real step up from the disposable masks that they were using previously. Their branding is fun and interactive – and you know how much of a fan we are of all things pink. What's more, they're doing their bit for the environment by embracing reusable. Kudos guys!
The Camden Watch Company
Originally purchased for staff members, The Camden Watch Company eventually made their branded Face Masks available to buy in store. The design itself has a very subtle branding element, making them an appealing accessory for both staff and customers. We'd certainly like to get our hands on one!  
Met 1 Creative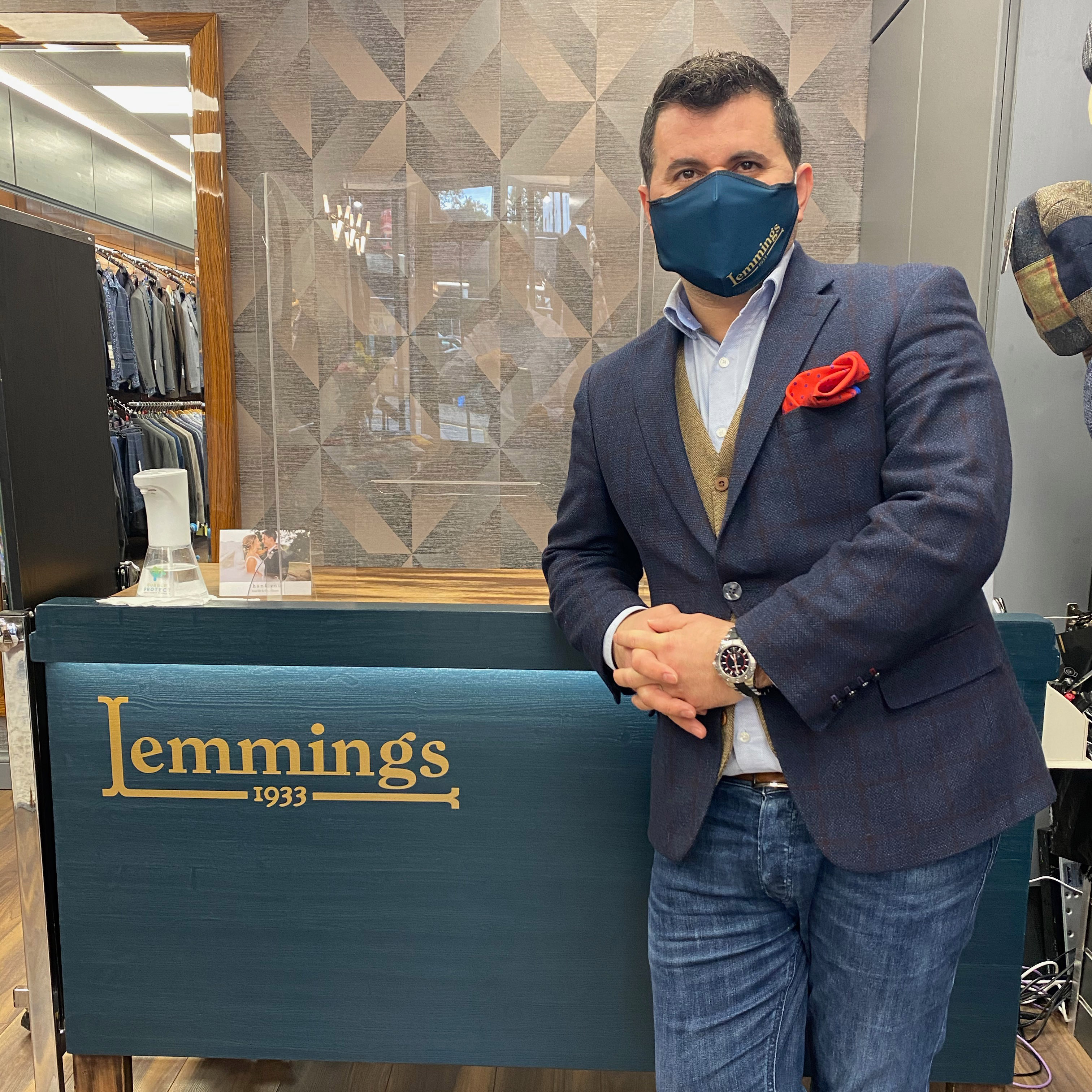 If you're looking for face coverings with style, then look no further than this custom design by Met 1 Creative. This Buckinghamshire-based creative agency helped their client Lemmings menswear to get ahead of the branded mask trend, and ensure that their staff stay both safe and on brand at all times. We love the colour scheme!
Manorma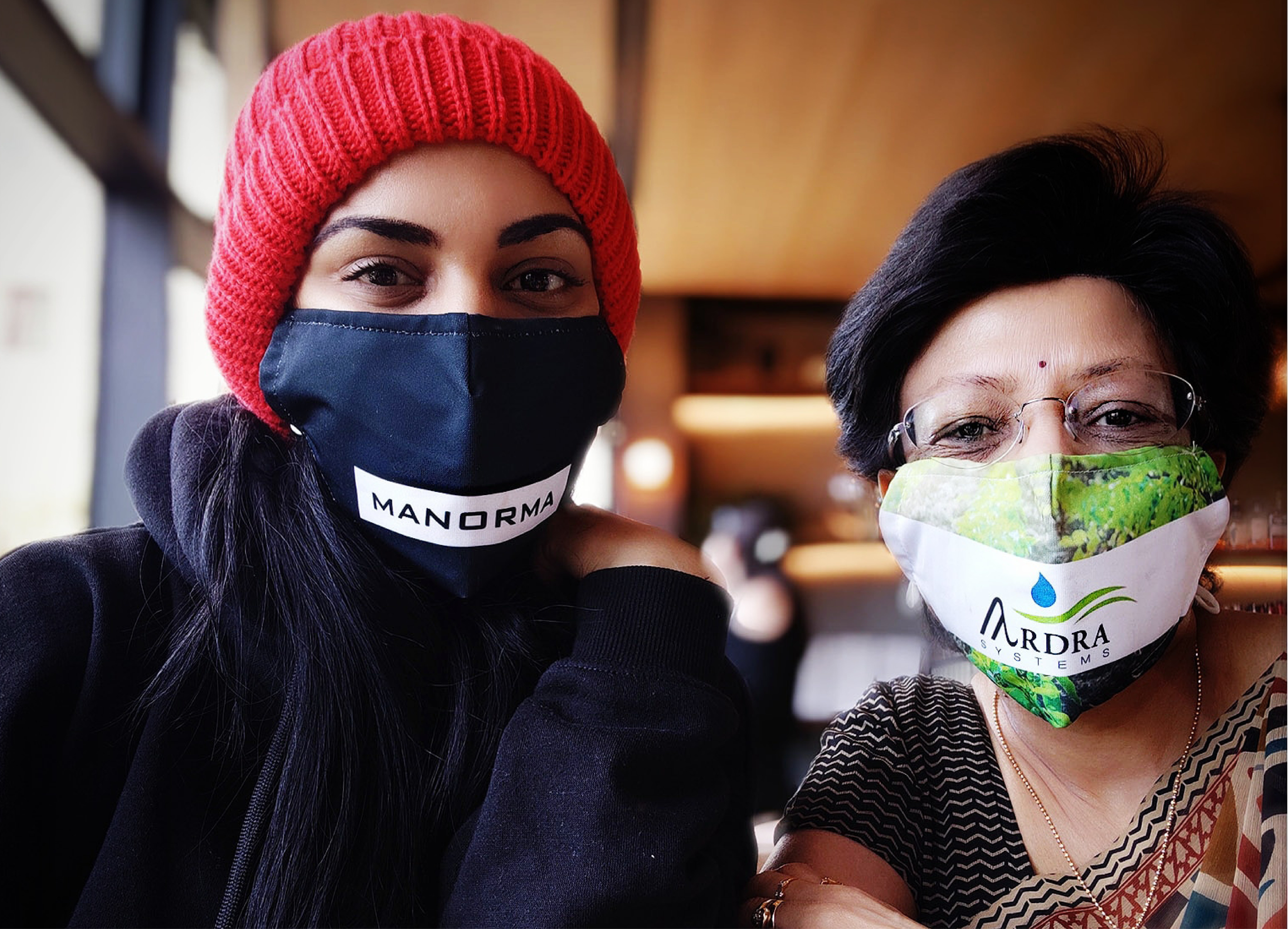 Actress and model Manorma created her very own custom masks with Printed.com to help elevate her name and brand. What's more, she is also a brand ambassador for her family business Aardra Systems, who have also recently jumped on this trend. 
"It's been a real boost for the business, as people ask questions like, 'where did you get the mask? What does the name mean? What does your company do?'. These are conversations which may have taken much longer without an ice breaker. These face masks have been a huge blessing for both of our brands'. 
Jeremy France Jewellers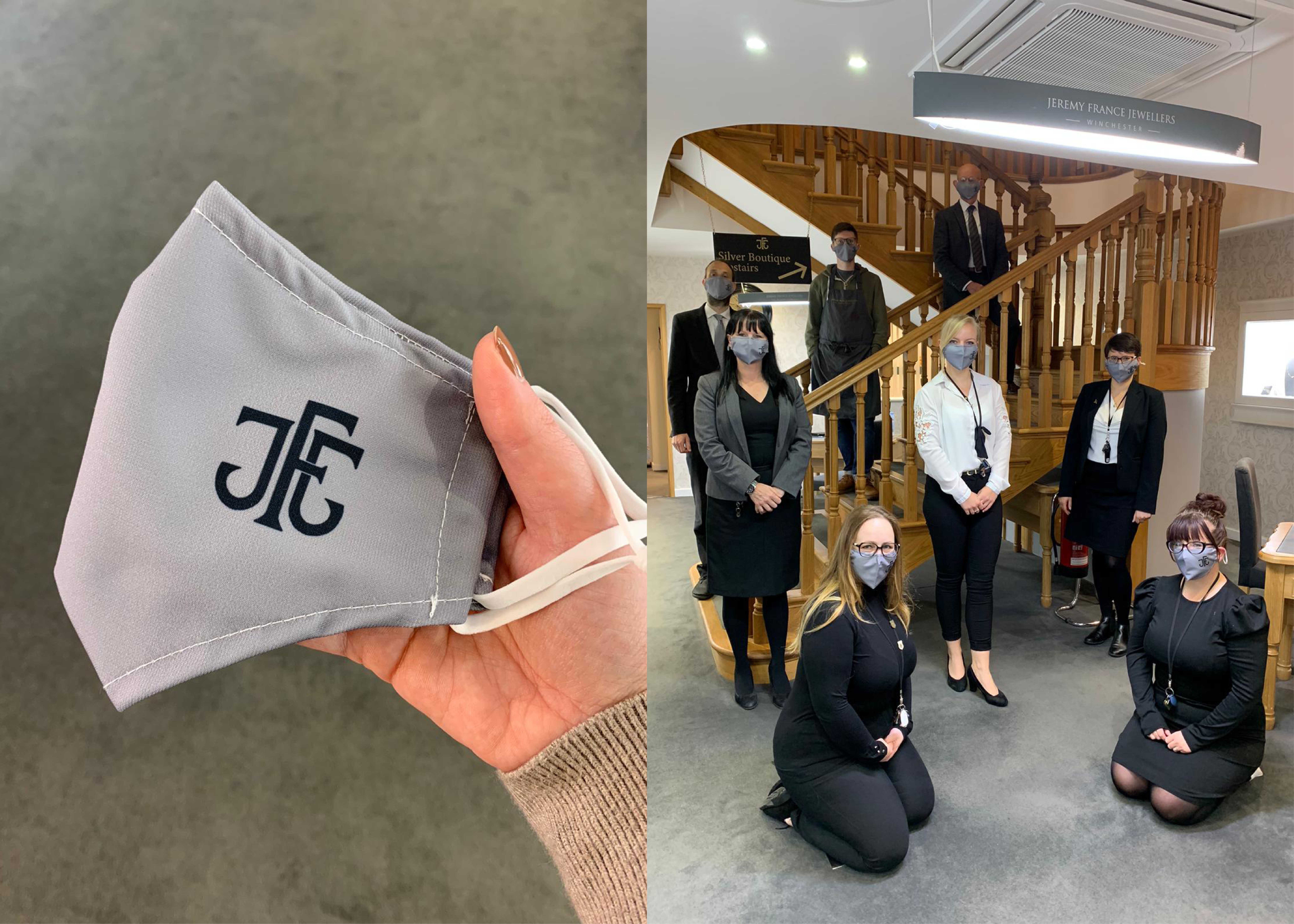 Introducing the team at Jeremy France Jewellers! These guys embraced the recent government guidelines, and decided to get their own branded face masks printed for all staff members. The off-centre logo and subtle pastel grey colour are the perfect compliment to their black and white business attire. Don't they just ooze class?
Ready to create your own Branded Face Mask? Check out our 'how to guide' right here, or if you're ready to go click below to shop!