Back to work health and safety tips for your business
As the UK continues to ease lockdown restrictions, many businesses are going back to work. While the future remains uncertain, there are a number of Health and Safety considerations that everyone should take. Both for the safety of their employees and customers.
Whether you're a manufacturer, retailer or small business – we've pulled together our top health and safety tips for going back to work.
1. Keep hygiene front of mind
We're no stranger to the importance of hand washing, and hygiene communications will continue to play an important role in the fight against Covid-19. These messages can be communicated via Posters displayed in communal spaces including printing areas, toilets and doorways. You may even decide to use Window Stickers if you have a shop front display to remind customers to use hand sanitiser before entering.
Face masks will also be key to health and safety in the workplace, so it's important to encourage employees to wear these when coming back to work. Face masks should also be used when delivering goods or services to customers, and can even be personalised with your company logo to reassure customers. (This also keeps your brand front of mind!)
2. Plan for social distancing
Whether you work in an office, factory or retail store – social distancing is a thing of the future. If you are having one-to-one contact in a shop or cafe you may look to invest in Countertop Guards, to protect both your employees and customers. This communication can be further heightened with Vinyl Floor Stickers to show space restrictions, or Display Boards outside your place of work to dictate any health and safety regulations before entering.
To ensure employees in an office or factory-based setting feel safe, businesses should look to rearrange work spaces. The priority should be to allow for more space in between individual staff members. Office-based businesses could even consider using meeting rooms as temporary office spaces!
3. Communicate clearly with your customers
It's important to keep you customers updated on any changes to your business, including any hygiene measures you may be implementing. Help spread your message by using Leaflets and Flyers on countertops, or by including these with any online orders to reassure customers receiving your goods and services.
For restaurants and cafes, it may be that you're now able to fulfil takeaway orders. As more and more people begin to venture out, ensure that your establishment has clear messaging to let people know that you're trading. This could be a Banner or sign placed in a prominent position, or perhaps even a Magnetic Vehicle Sticker message on your van (if you happen to be a mobile business).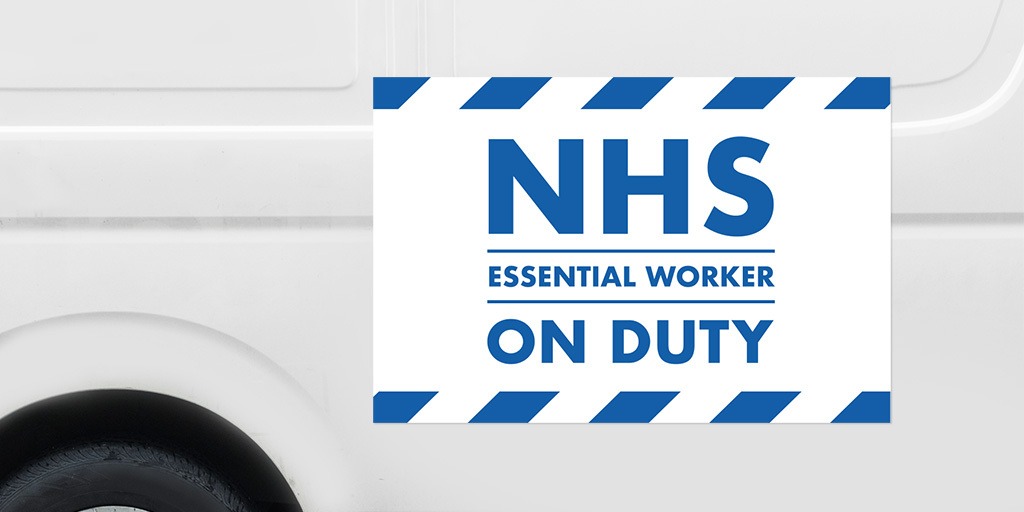 4. Be future proof
The timing and nature of any further relaxation restrictions is uncertain. It's therefore sensible for businesses to consider all options and to have the capability to move quickly between different scenarios. It could be beneficial to stock up on a variety of signage products, to convey important messages at specific times. You may even need to compile documentation for key business stakeholders to convey health and hygiene policies in the coming weeks, months and perhaps even years.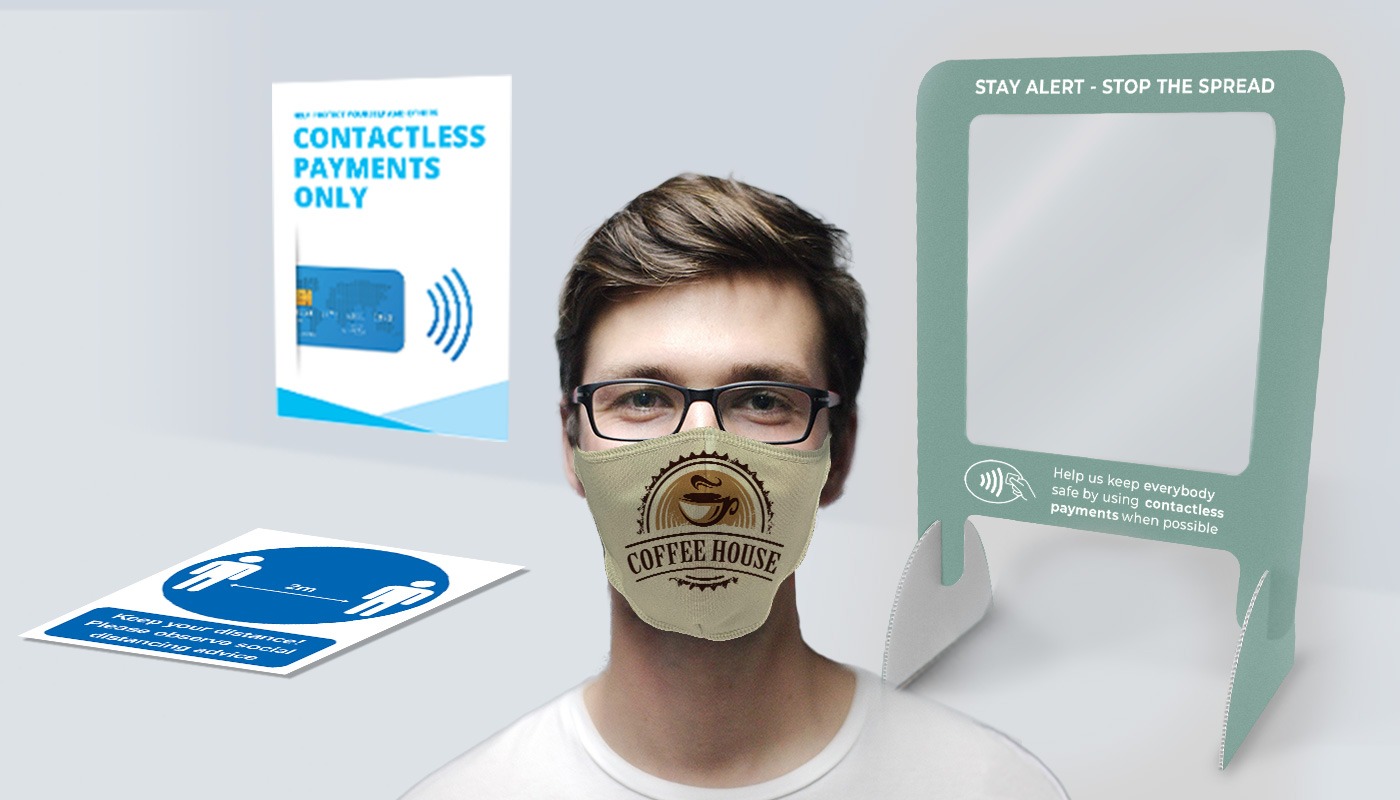 At Printed.com, we are here to support you on your journey back to work (wherever and whenever that may be!). Our Health and Safety essentials range helps to keep your customers and employees safe. Many of our products include free downloadable artwork templates, plus we are offering a 20% discount for charities, educators and Key Workers.
If you need any help or advice about an order or any of our services please get in contact with our Customer Service Team and they'll be more than happy to help. We've also pulled together a list of our resources and guides to help you through these difficult times. Check them out below!
Explore our Covid-19 customer resources