5 Digital Foiling techniques to use on your Cards
Find out all about adding Foiling to your print right here!
It's always fun to receive a Card in the post. With electronic invitations becoming ever-more popular, announcements can sometimes feel a little impersonal- it's not surprising that so many end up in your junk folder!
From Wedding Invitations that outline all the crucial events of the day, to businesses sending out greetings and announcements throughout the year, there are a plethora of reasons to send out Cards, and regardless of the purpose, there's one thing this type of print should always be- memorable. And that's where Digital Foiling comes in.
Let's see how you can use it in your print! And make sure to read to the bottom to learn how to set your document up for foiling!
1. Choose Foiling for Your Paper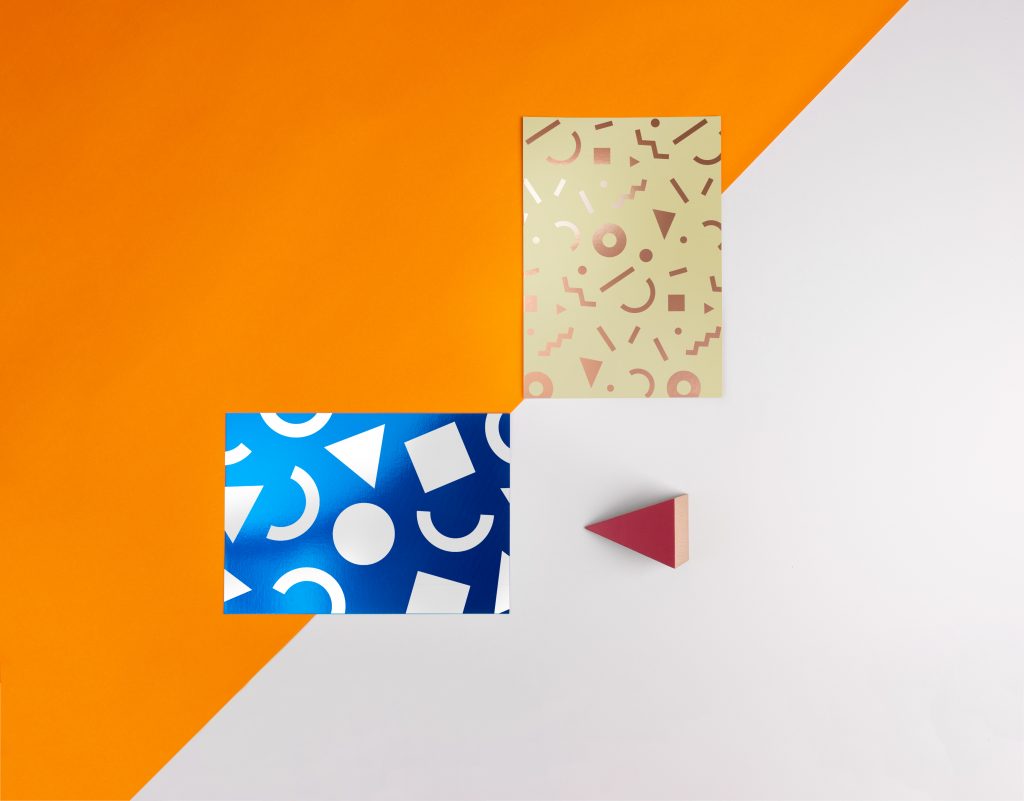 When designing your Cards and Invitations, think hard about the type of paper that will work best.
Digital Foiling is a little different from more traditional foiling processes as it doesn't require the use of heated plates. Traditional Foiling leaves behind a raised embossing due to the plates, but the digital service leaves behind the same effect without the indent. Perfect for sleek, luxurious designs.
Since heat is not used in the digital process, more paper options are available. Digital Foiling can be added to Silk, Uncoated and Trucard paper stocks as well as White-Gloss Sticker stock, with Wedding Invitations available in six sizes and three-fold types.
2. Multiple Colours to Match Your Branding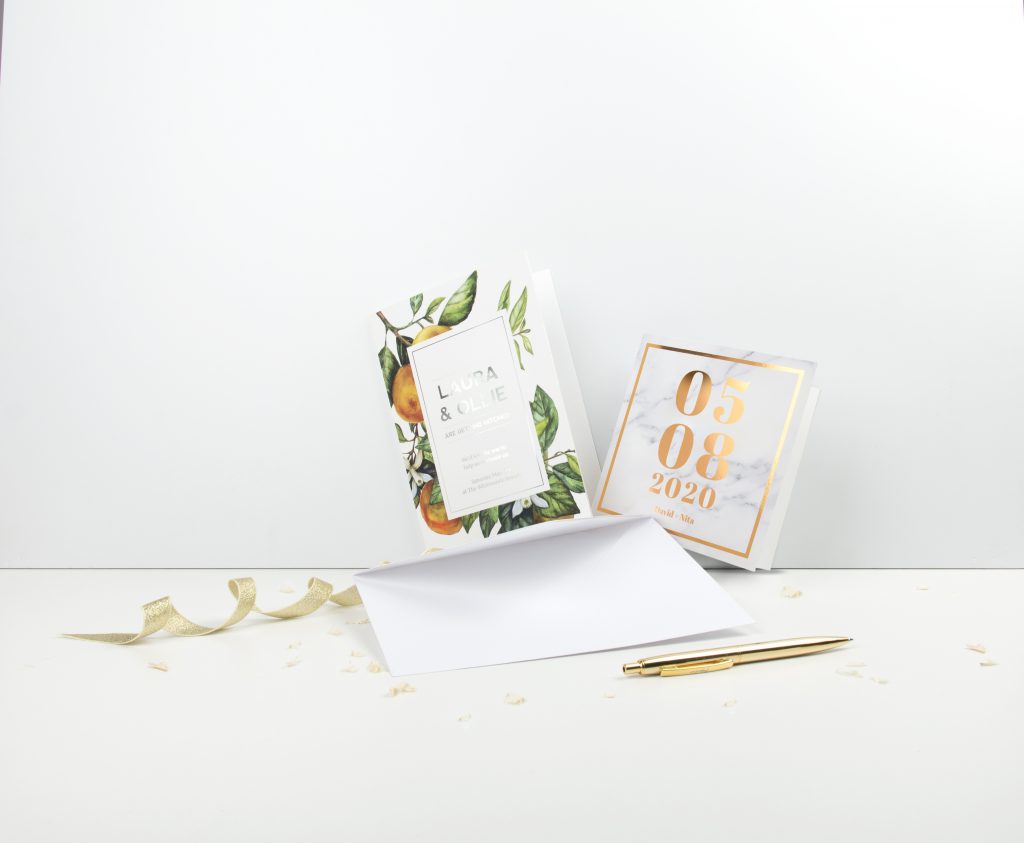 We have six stunning Foil colours for you to take advantage of: silver, gold, rose gold, copper, red and blue. Keep in mind that Foiling is meant to be an accent, so consider which colours will pop best in your design. For example, if you opt for a white Wedding Invitation, silver and copper are two colours that will really accentuate the overall look.
Just remember not to go overboard. While having tonnes of different coloured Foil might sound fun, you don't want to overwhelm the design. Think about choosing a foil colour to match parts of your design, like your branding, wedding theme or logo. By selecting the right colour, or range of colours, you can give your Cards and Invitations a unique, unforgettable look.
We also offer Foiling on our Flat Unfinished Sheets, which is the perfect option if you're working on a budget. You can add a real personal touch to your print by finishing your designs at home.
3. Outside Glow or Inside Shine
Wedding Invitations come in several sizes, including A7, A6 and A5 as well as 5×7 and DL, but remember that the Foil can only be printed on one side of your design.
With this in mind, think about whether you want a fun accent on the outside or a bright surprise when it's opened. Either way, whoever receives your Card or Invitation is in for a stunning surprise!
All our Foiled products are finished with a side of Velvet Lamination to make sure it stays shiny and strong for as long as possible!
4. Foiling Location Matters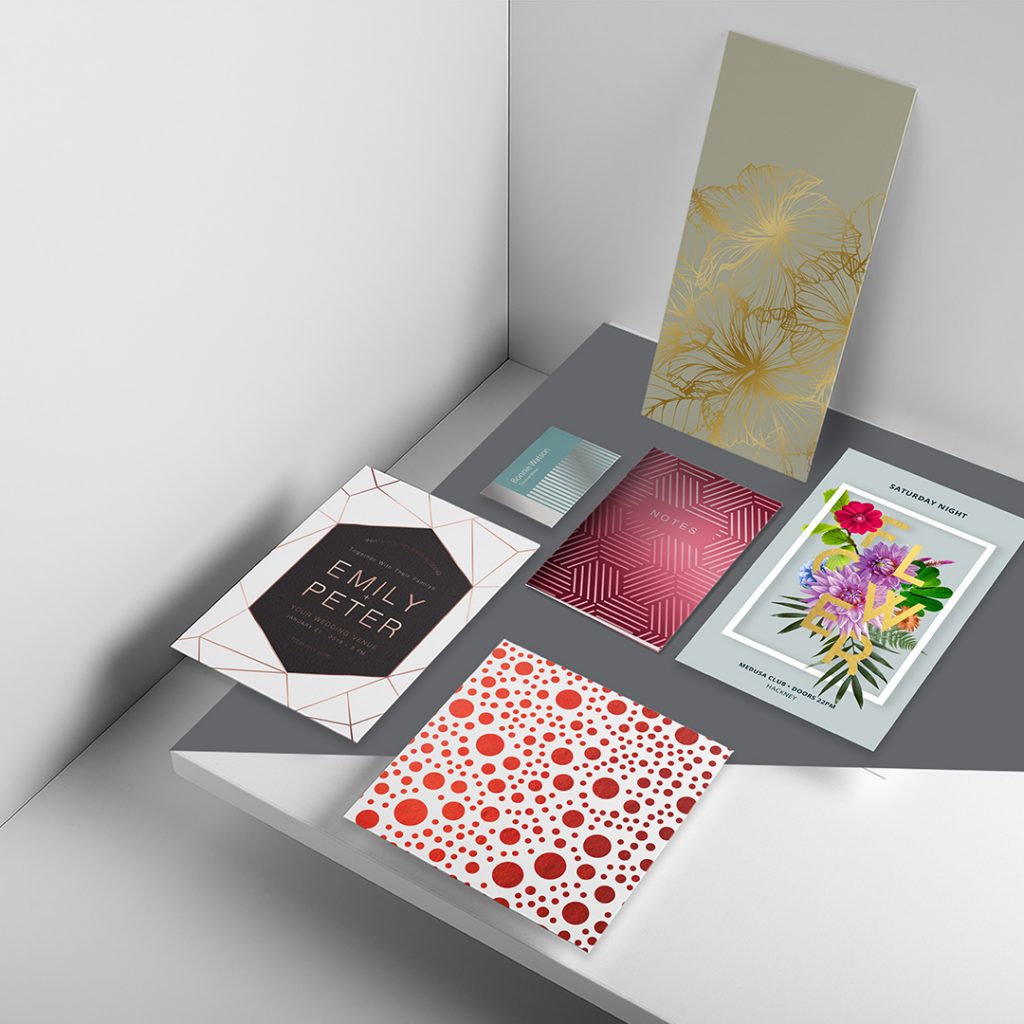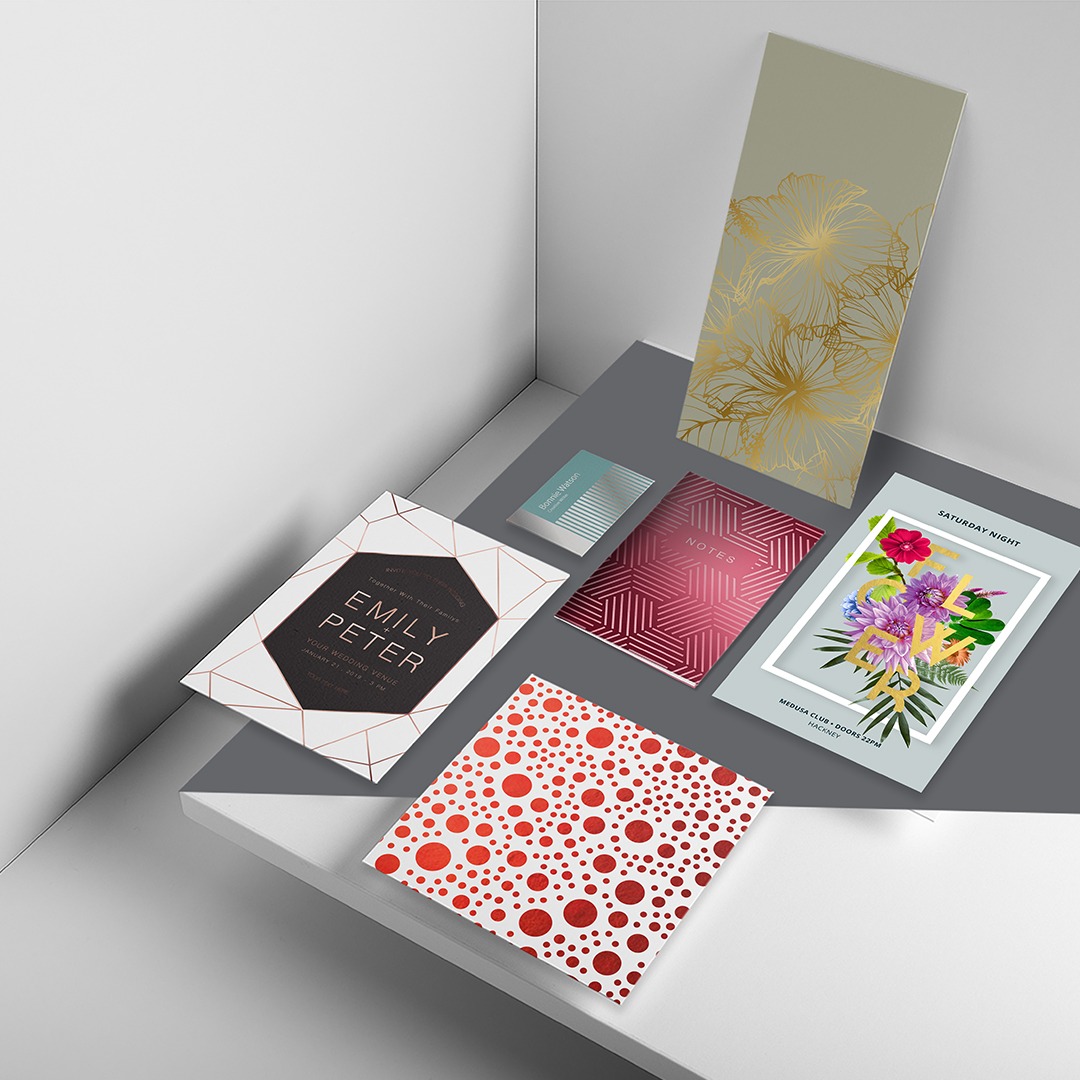 When creating a design, it's crucial to consider exactly where the foil is going to go. Accents can make or break a design, so think where Foiling will look best.
Some people like to place the Foil accents on the lettering, while others place it on some of the graphical elements. There is always the option of going with a combination of both- it's completely up to you! One of the great things about designing an Invitation or a Card is that you can really get creative. Even if your card is going out to a professional audience, the Foil touches exude luxury and an upscale approach.
5. Accent With other Add-Ons
Once the paper, size and design have all been chosen, it is time to wrap it all up with some add-ons. Consider other special touches and approaches that you might want to add to your Foiled Invitations, like embossed text or a matching envelope, perhaps with a Foiling touch of their own!
Setting your document up for Foil Printing
Check out our tutorial below on how to set up your document for foil printing in Adobe Illustrator.
Get next-day print on loads of options and products at Printed.com – perfect for when you need to get your print, fast.

London based? Get same-day print on a range of options too! See all of our delivery options here.